Archive for March, 2017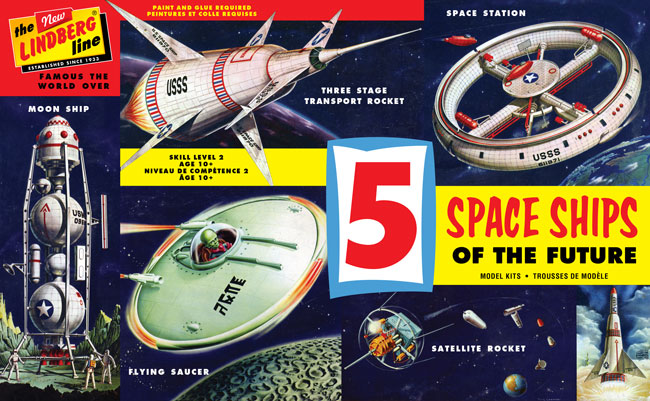 Blasting from the past is Lindberg's 5 Space Ships of the Future.  Considered to be Lindberg's most iconic and sought after kit, the futuristic 5-pack will finally be available for the first time since its originally release way back in 1958.  Along with 5 complete model kits, the release will features vintage boxart, retro-inspired decals, and a few new twists.  The 5 decal sheets are remastered from the 1958 versions but with a better fit and details, and include all new decal options inspired by the kits rich histories. Also for the first time ever parts are injected in a spaceship grey.
The all new full color tray features amazing models painted, assembled and photographed by E. James Small.  Check out more of his work at smallartworks.ca.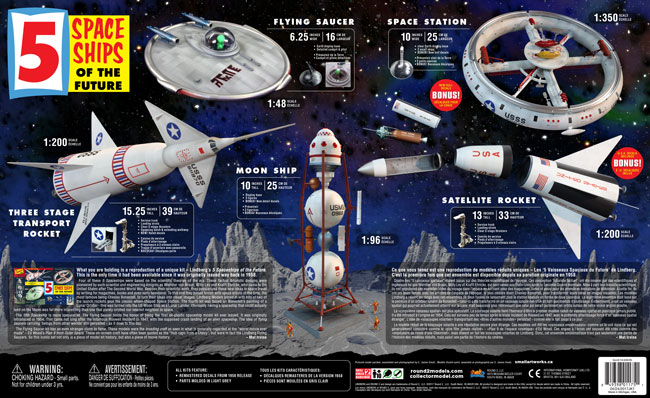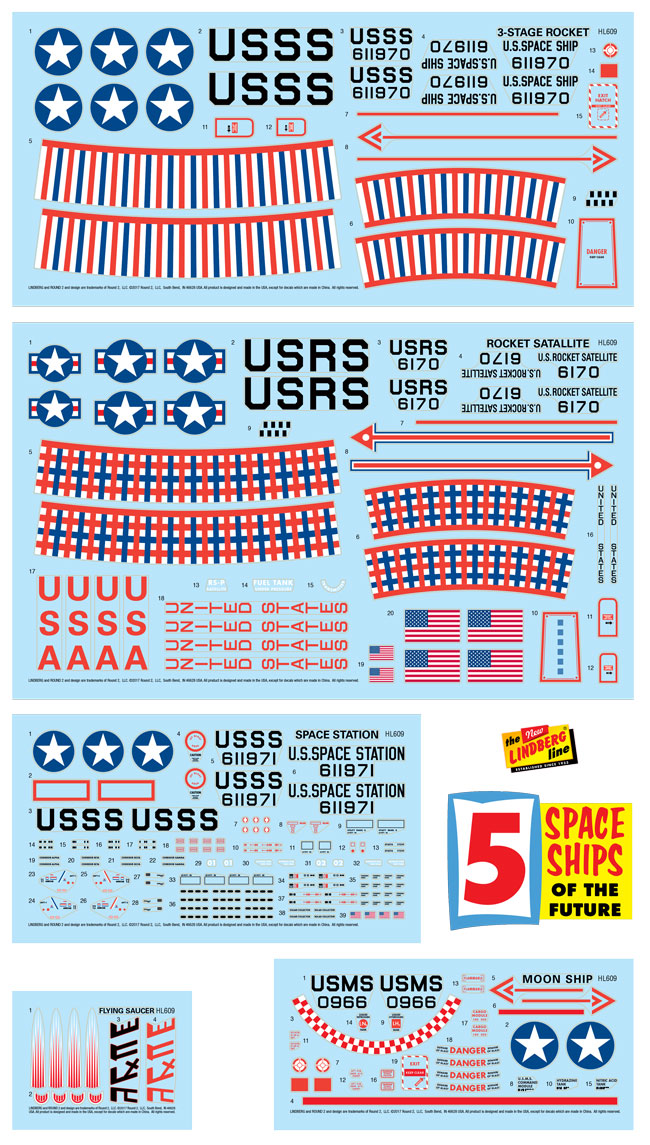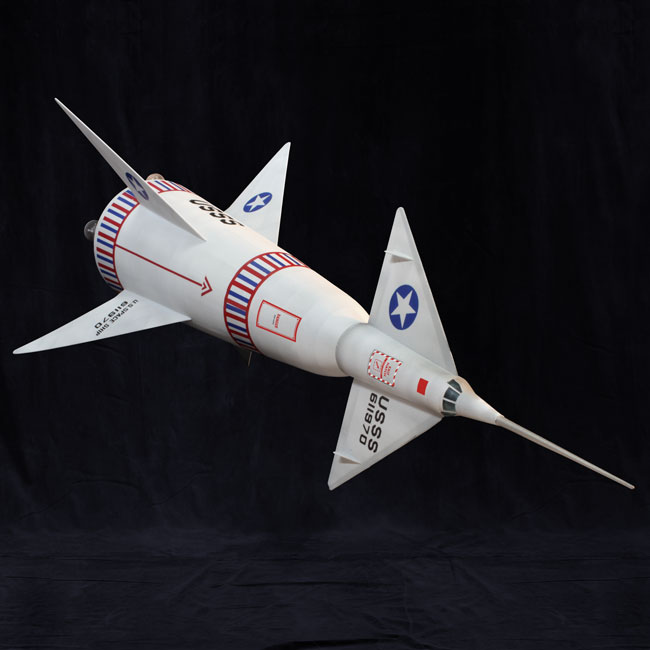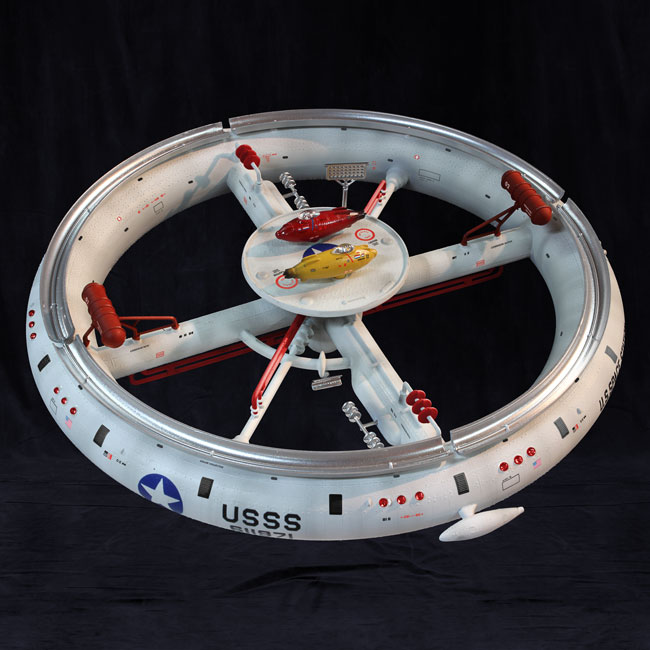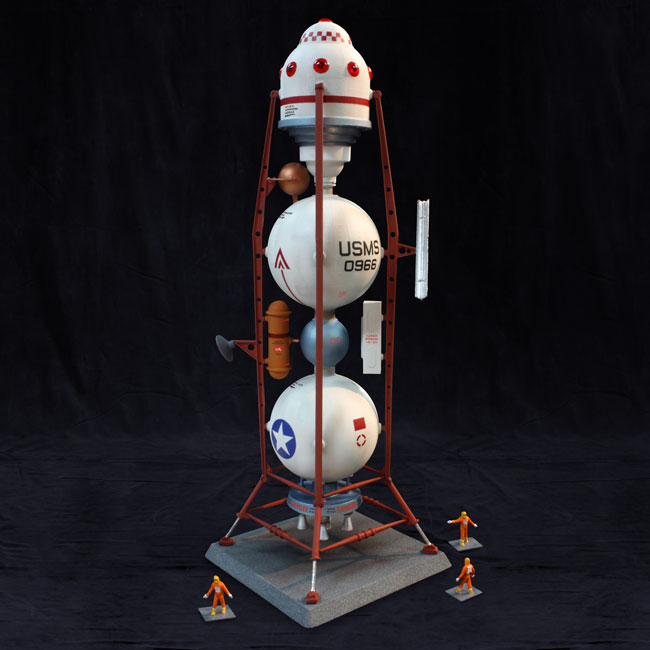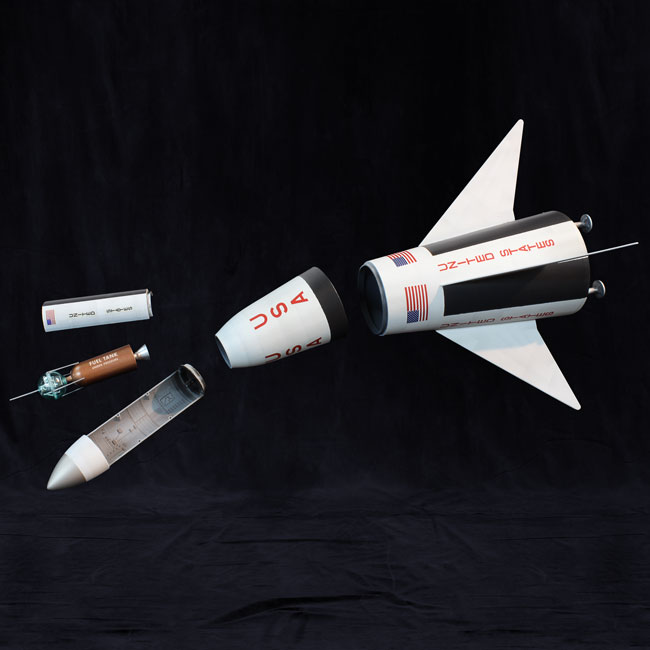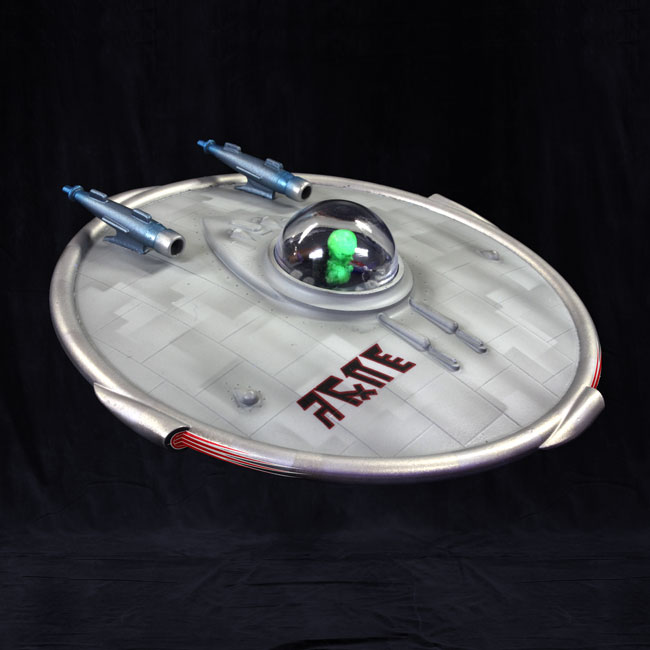 Here's a quick update on another exciting Star Trek kit that should be arriving on hobby store shelves before summer. The U.S.S. Enterprise Box Set should arrive on store shelves in April.
This set features snap-together kits of all seven ships from Enterprise to The Original Series and on through Star Trek: Nemesis. The NX-01 is all-new for this release for the first time in 1/2500 scale. Display bases are included for every ship in the set. One last minute change from our previous announcements about the set is that instead of pressure sensitive decals, such as those that come in Gundam figures, we will now include standard water-slide decals for every ship. The decals come on five large sheets that are packed edge to edge with technical markings as well as aztec paneling. Each ship comes molded in its appropriate base color leaving only a few spots of paint to be needed for completists.
In an upcoming blog I'll feature our new 22″ Eagle with cargo pod and touch on the packaging for that to lead up to a full reveal of the new kit's packaging.
Save
Save
Save