Archive for May, 2017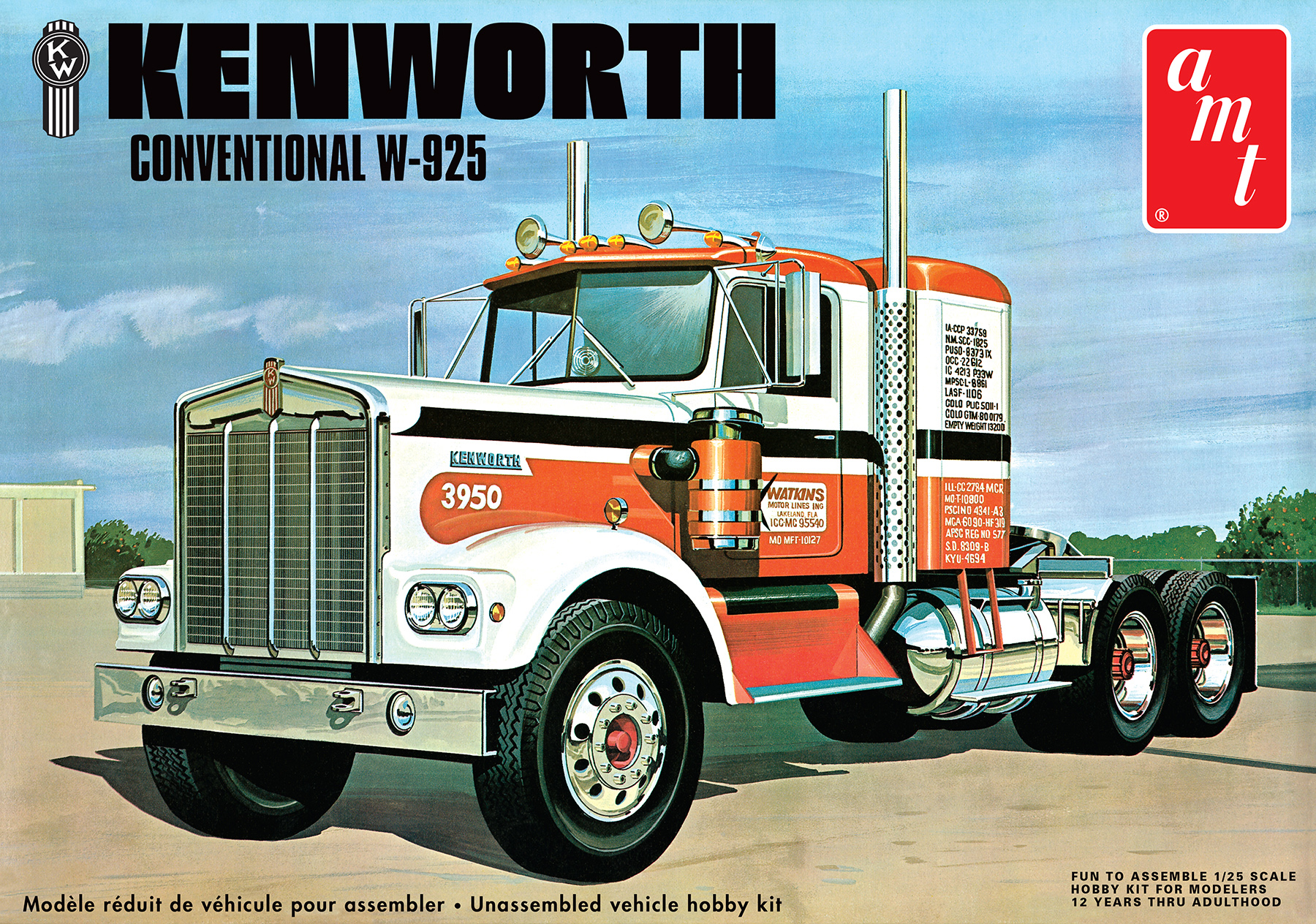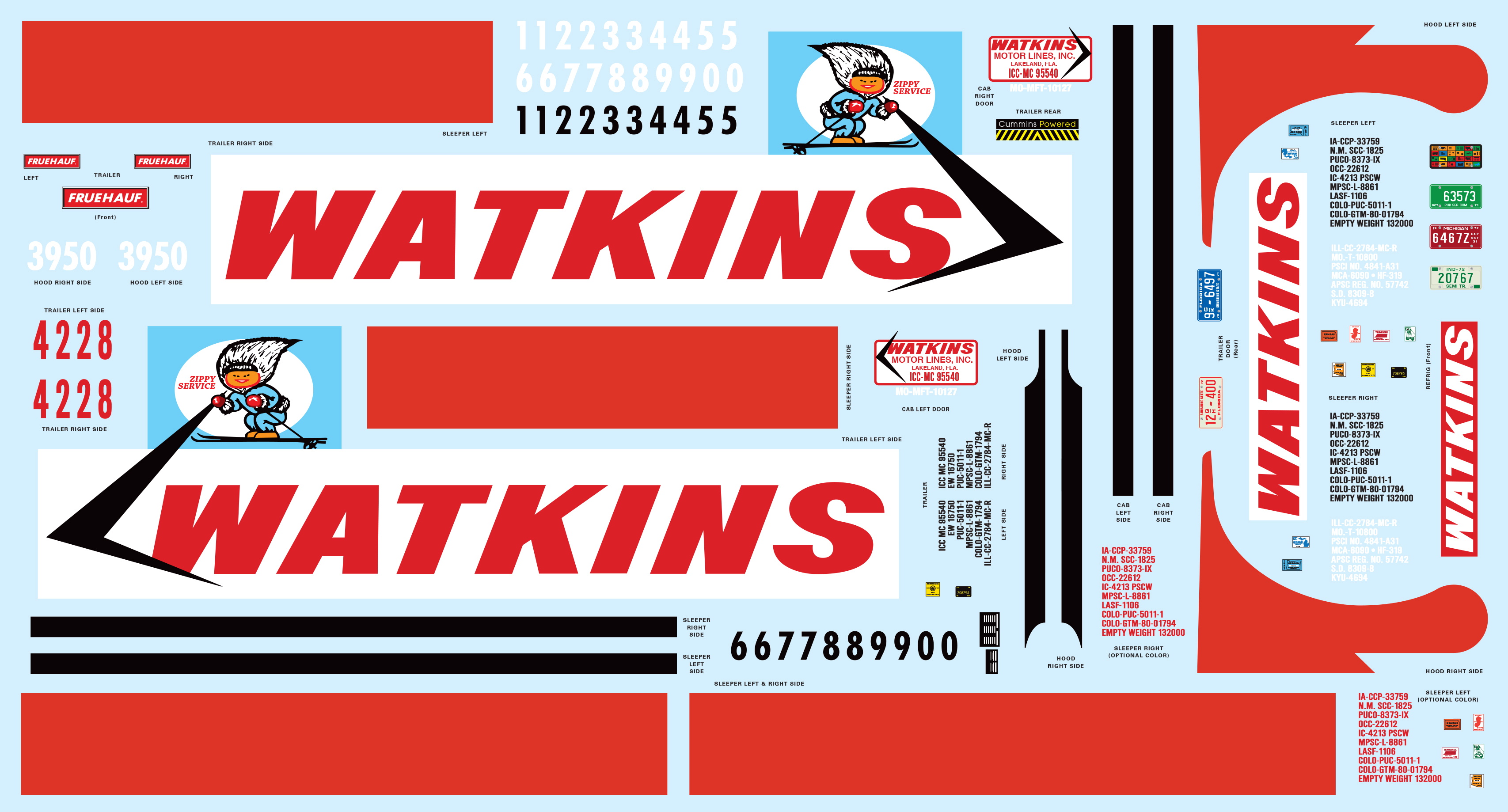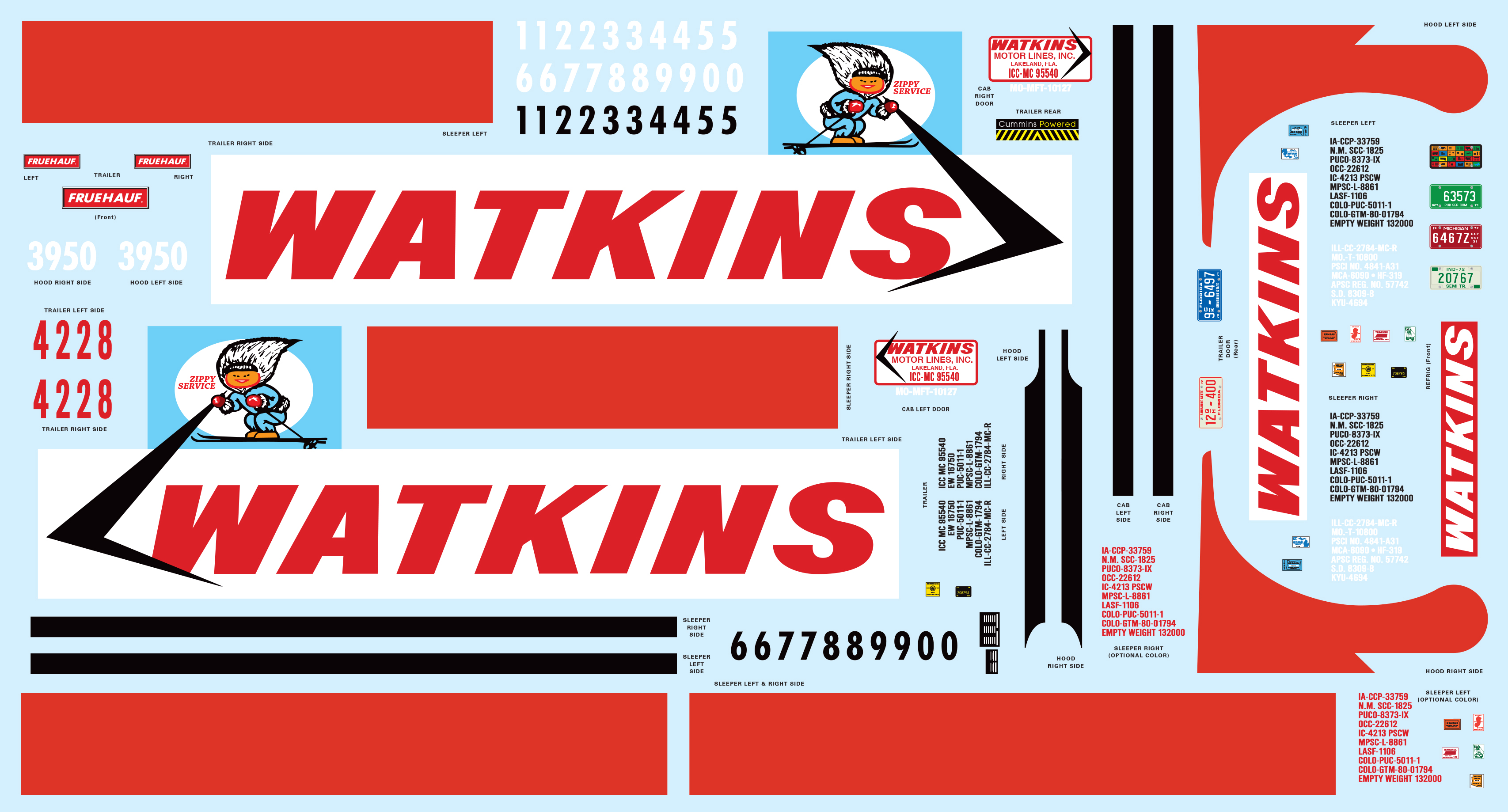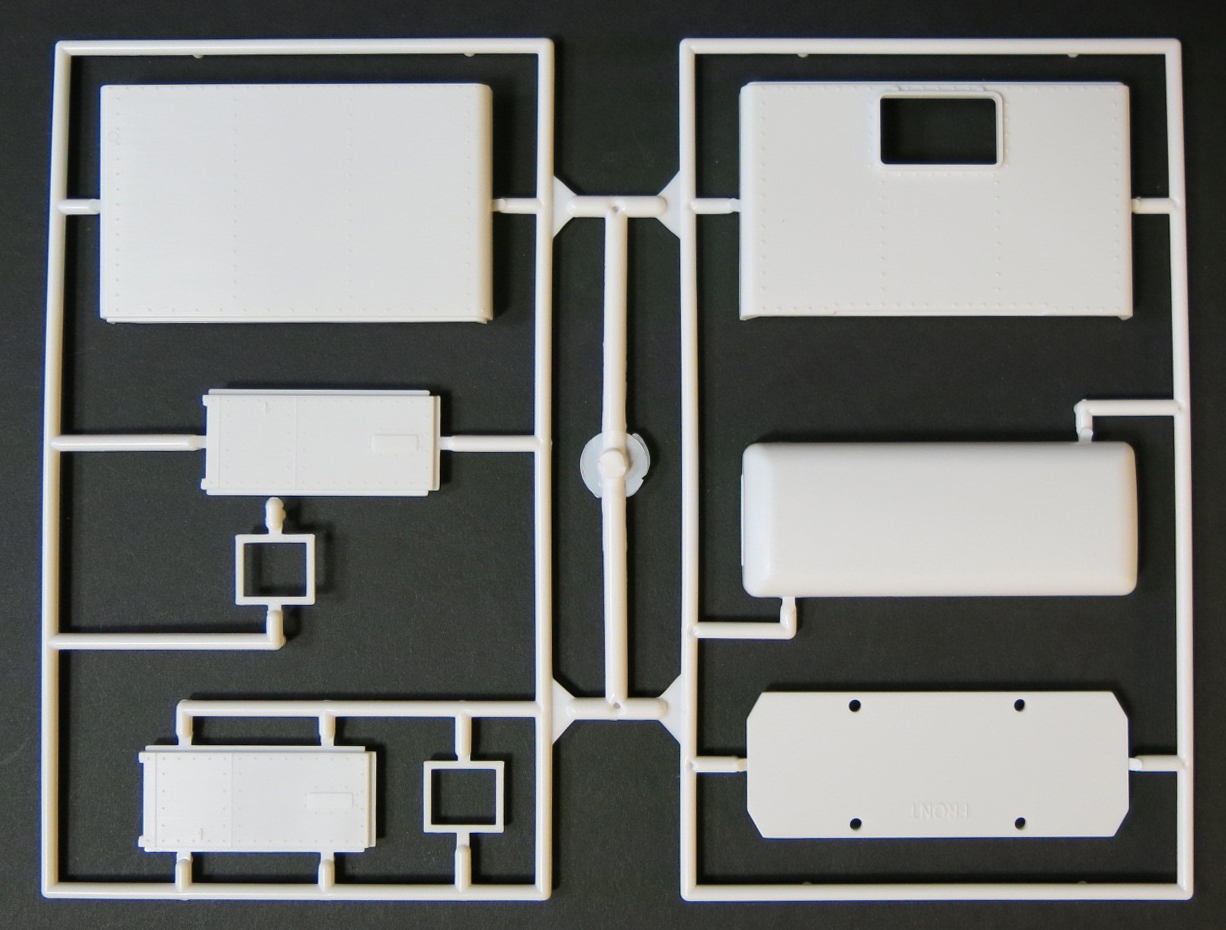 OK truck fans, get your glue, knives and other essential tools ready! After waiting for over 30 years, it's finally on the way. The Kenworth Conventional W-925 is on the boat and will be available in about a month for your building pleasure. She's fully loaded, with over 300 parts —including retooled sleeper and battery box parts. Also included are 3 large chrome trees with plated wheels, exhaust, lights, rear fenders, bumper, grille, air horns and so much more! To top it off, the kats at AMT have also thrown in an expanded decal sheet with new and improved graphics, so you can take your build to a higher level.
To all our truck folks out there… thank you, once again, for your support.
This is the 3rd and final part of an illustrated history of the Lindberg's Mini Lindy line based on found images, catalogs and info from some modeling sites.
In 1980 4 more garage kits were made under the Truckin' Big series.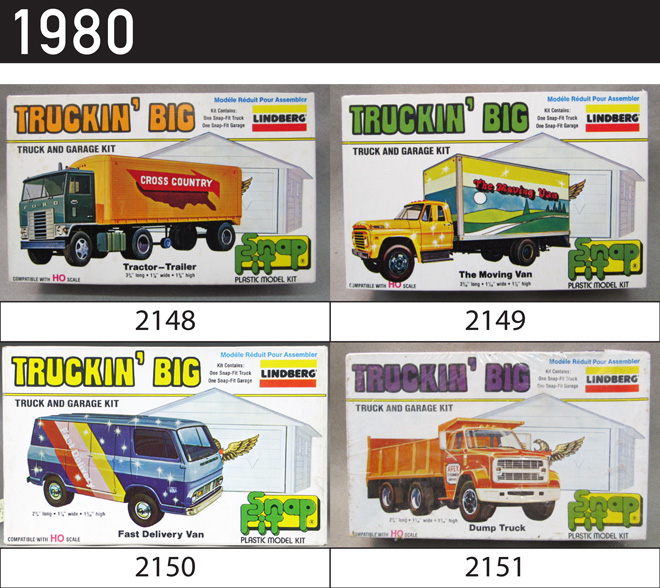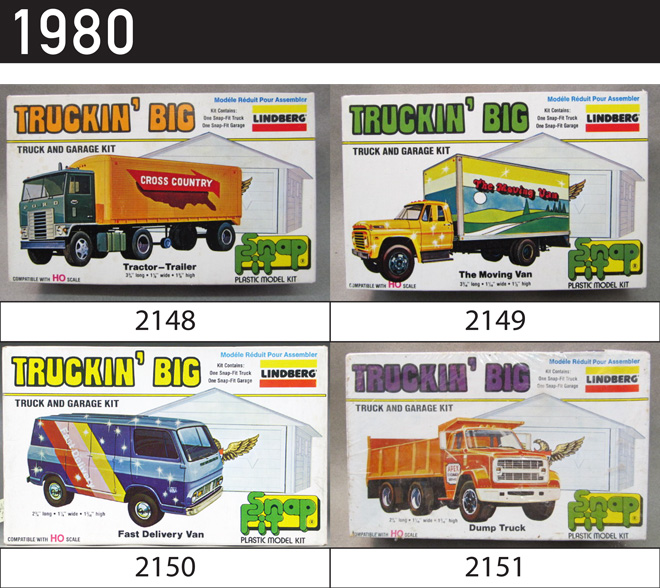 All new tractor trailer kits were made in 1982.  A mix of 2 semi-trucks (GMC Astro & Ford CL-9000) and 4 trailer variations made up the 8 releases.  The first 4 in these series were reissued in slightly different packaging at some point before 1987.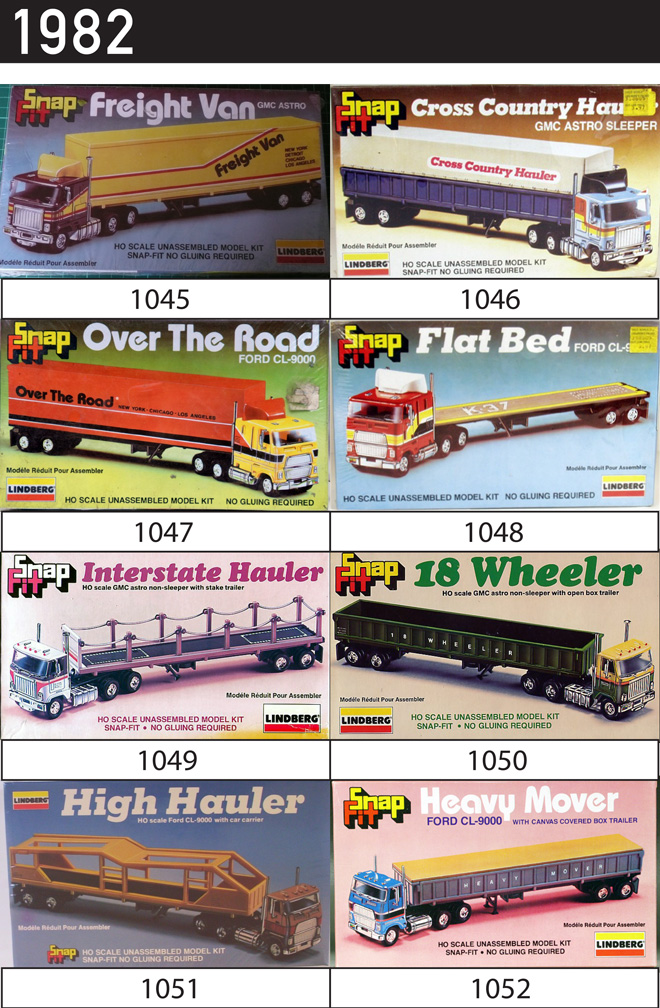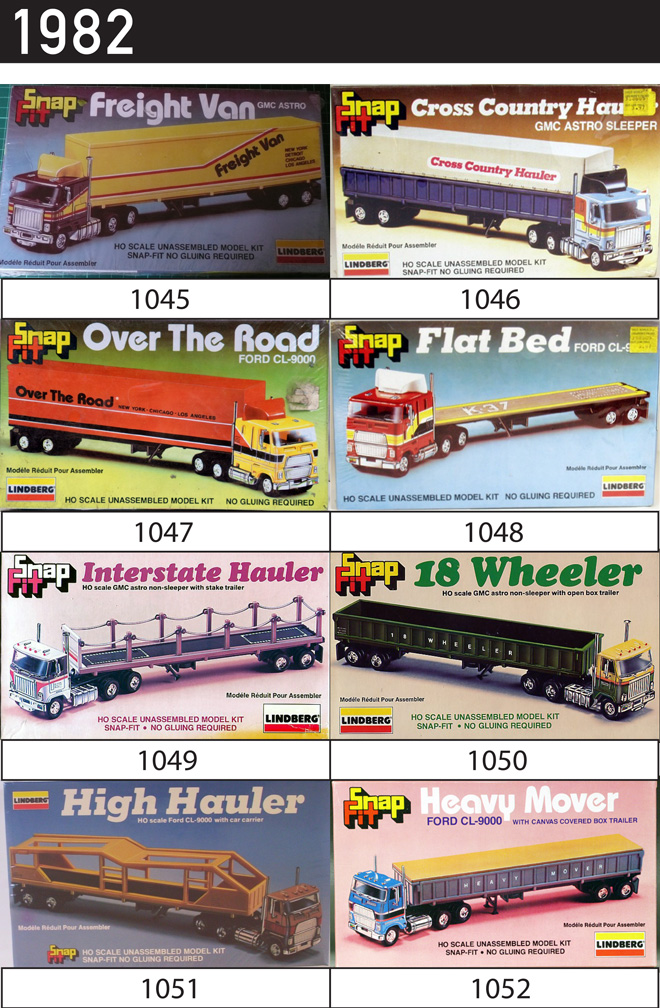 In 1984 the addition of a tanker trailer lend itself to 4 more truck kits.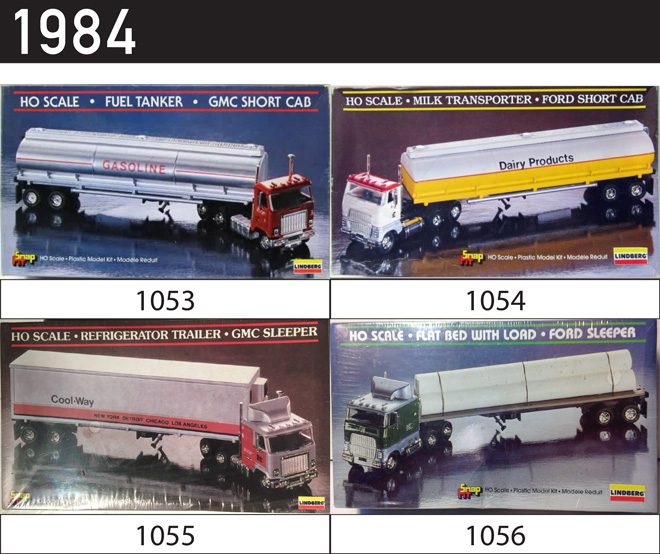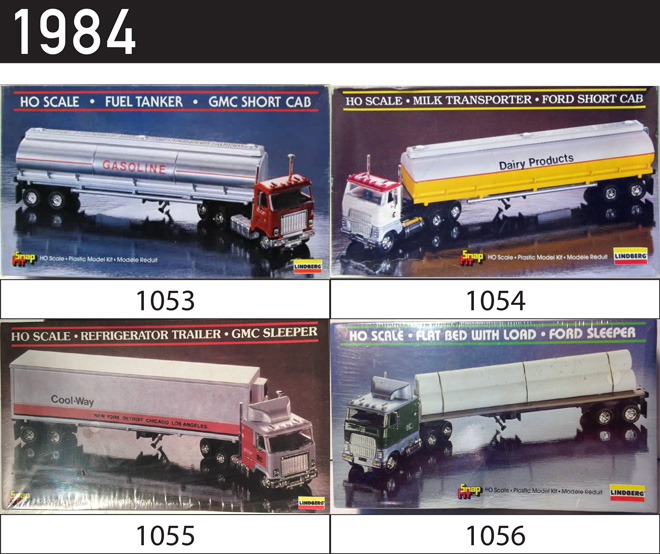 In 1990 the Miniature Mint Collection 2-packs were introduced.  The 1990 catalog showed 6 kits, No. 72301-06, showing 8 previous cars and 4 new ones. Ultimately only 4 of the 6 two-packs were released.  In 72303, the 1932 Ford was replaced with the newly-tooled 1990 Corvette ZR-1.  In 72304, the MG-TD was replaced with the newly-tooled Lamborghini Countach.  From what I can tell the 1990 Camaro Z28 and the Ferrari Testorossa were never tooled.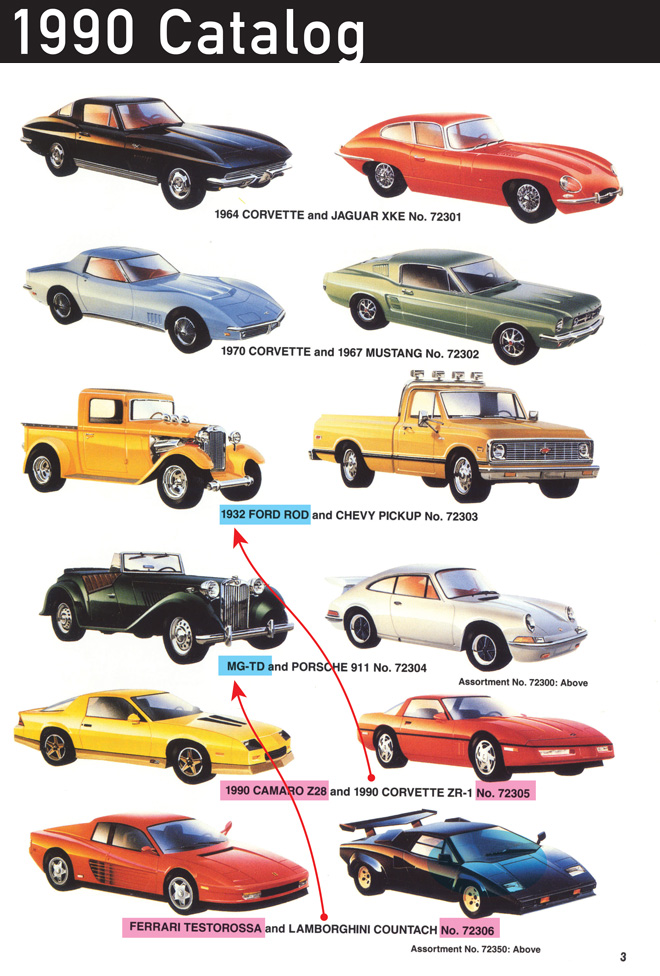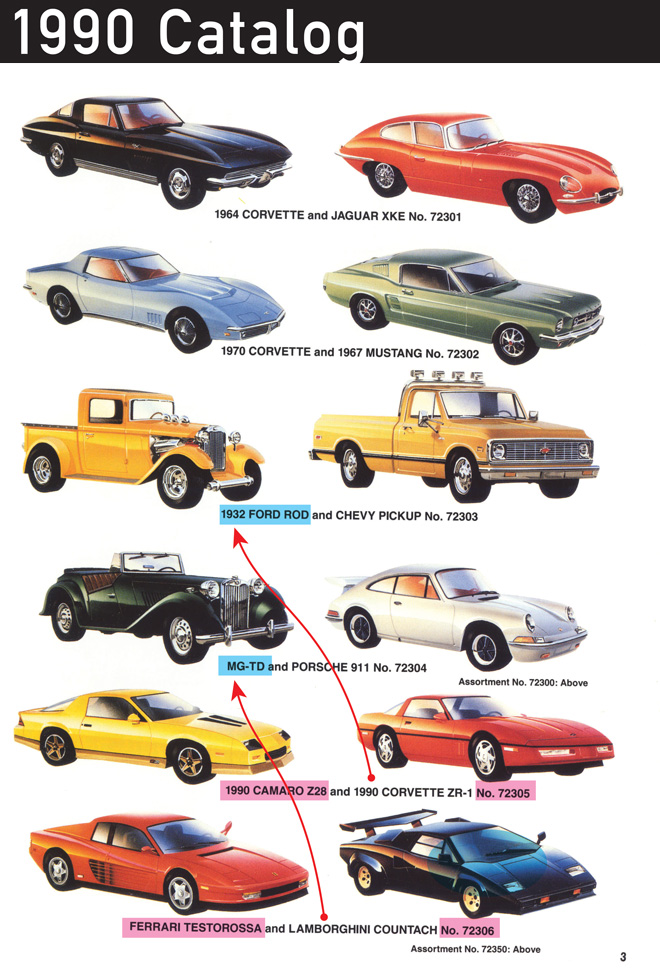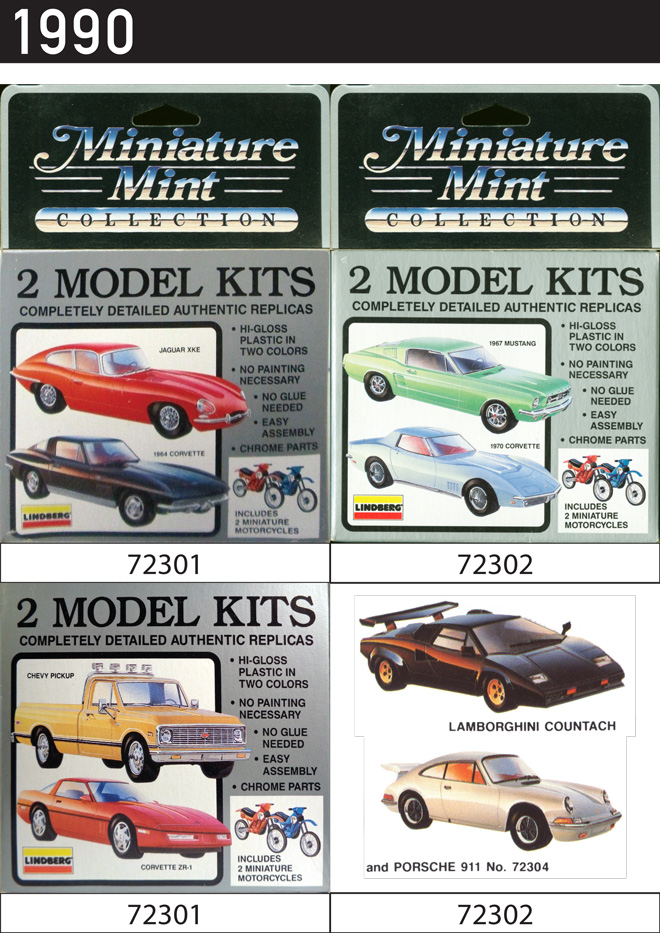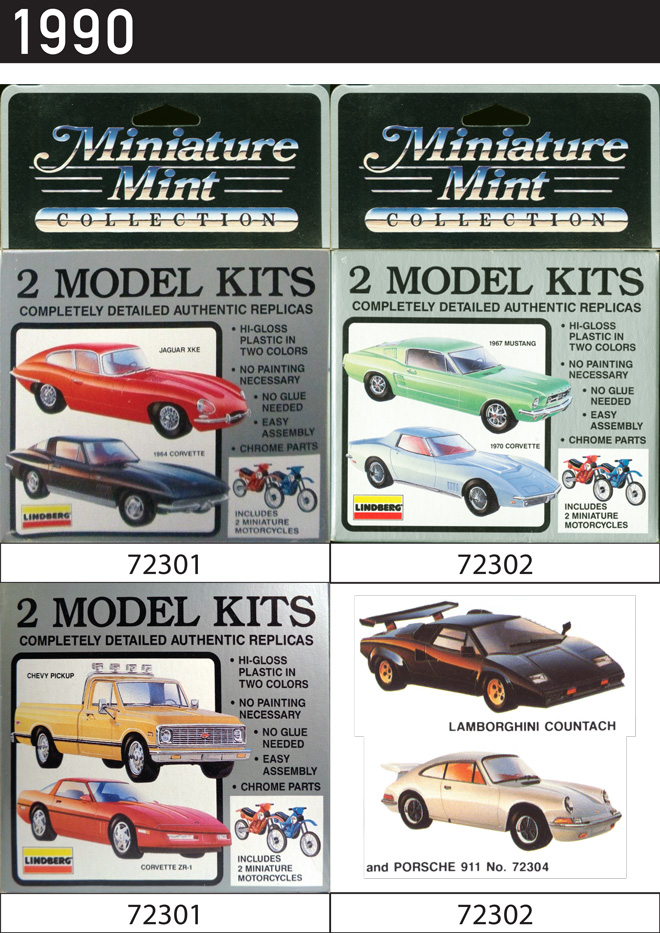 The final Mini Lindy release was the Super 8: Street Machines in 1991 feature 8 cars: 1964 Corvette, Jaguar XKE, 1970 Corvette, 1967 Mustang, Corvette ZR-1, Chevy Pickup, Lamborghini and 1968 Camaro.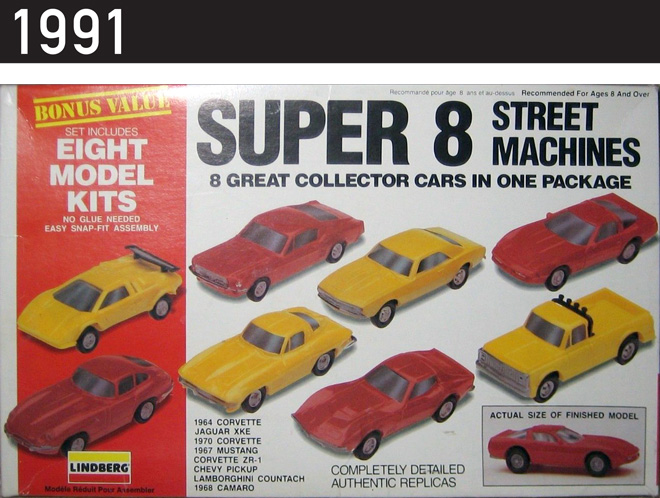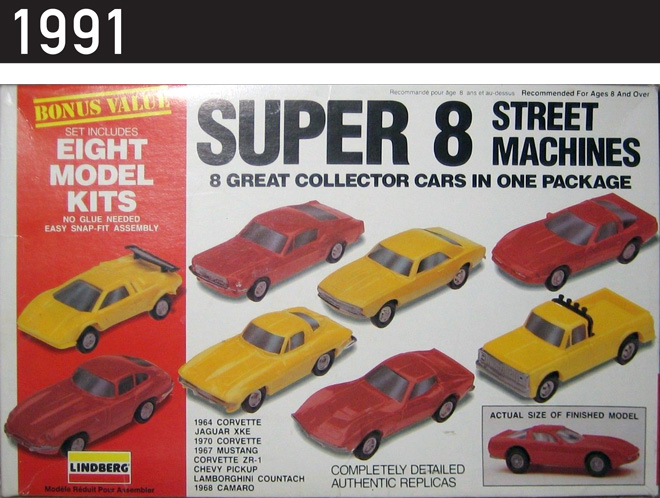 Some of the dates and images were found on these fantastic sites….
Commenters let us know……Should we bring these back? What kits do the modelers want to see?
Save
Save
Save
Save