Archive for August, 2016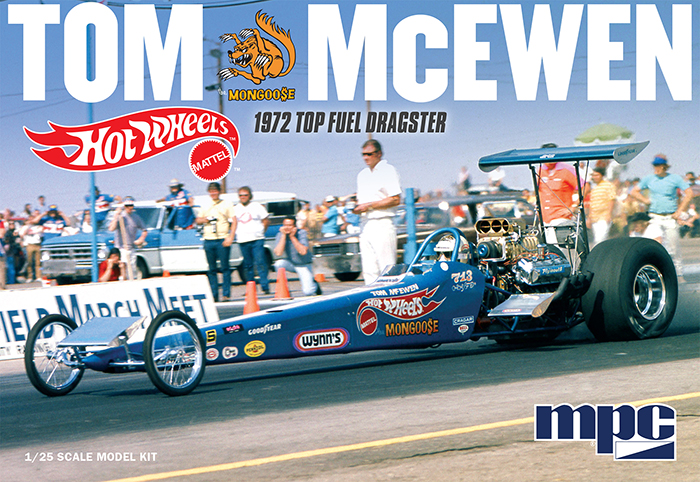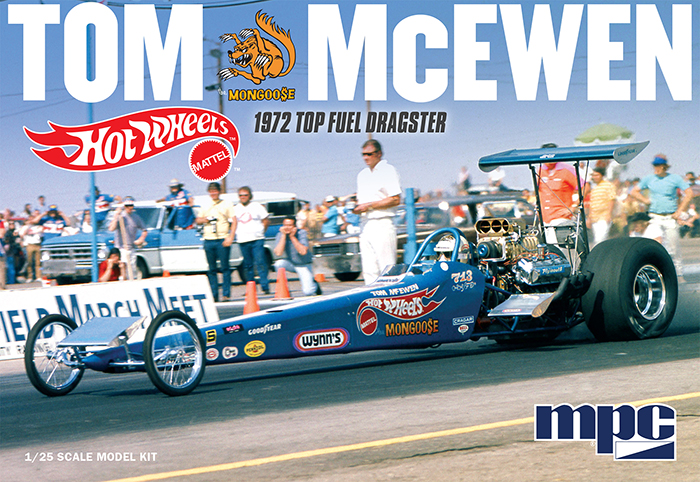 Hot on the heels of our release of Don "The Snake" Prudhomme's 1972 Yellow Feather Top Fuel Dragster, we're getting ready to produce the car that was raced by Don's famous rival, Tom "The Mongoose" McEwen. This pair of drag racers brought modern showmanship and marketing to the sport with their match races and rivalry and paired that with sponsorship from Hot Wheels and made history in the process.
Now you can build and display both The Snake and The Mongoose in all of their 1972 glory. Just like the Yellow Feather kit, MPC's Mongoose top fueler features newly-tooled rear wing struts and injector scoop, along with pad-printed rear drag slicks. Plus, as both a collectible and guide for the serious modeler, the kit includes a color photo booklet features great images taken by famous drag photographer Steve Reyes with additional image supplied by McEwen himself!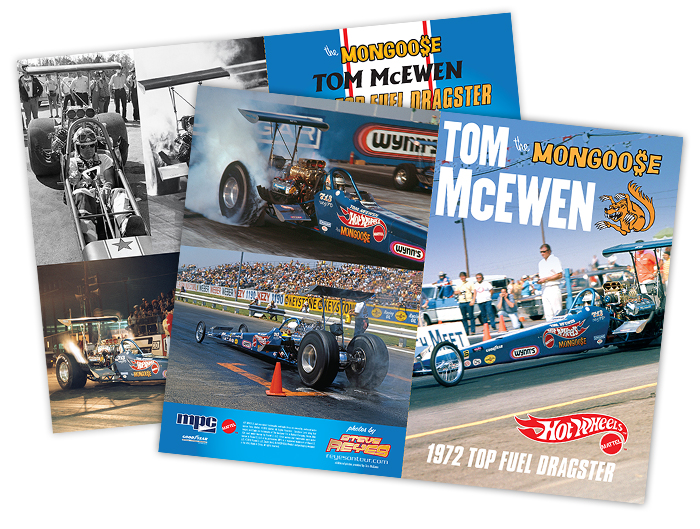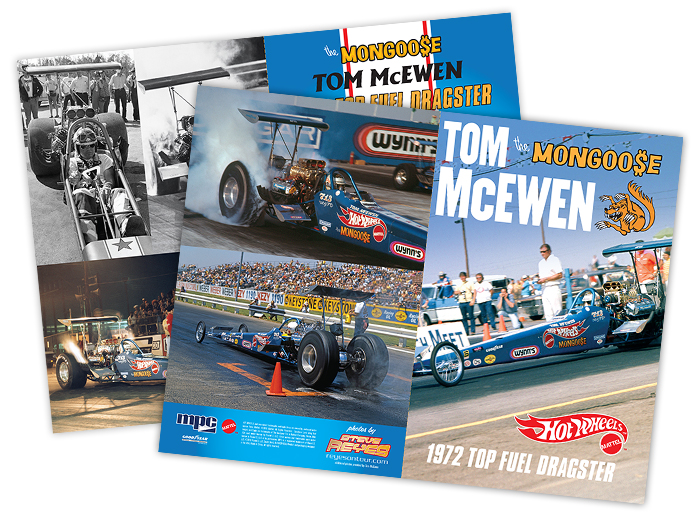 We're also including a display base to show off your finished kit and while we featured a backdrop from Lions Drag Strip in the The Snake's dragster, this time the base replicates another of California's famous tracks – Orange County International Raceway.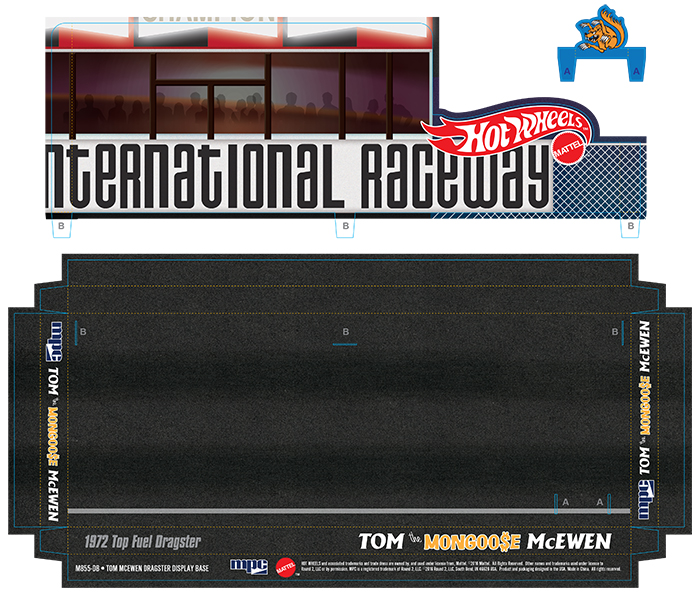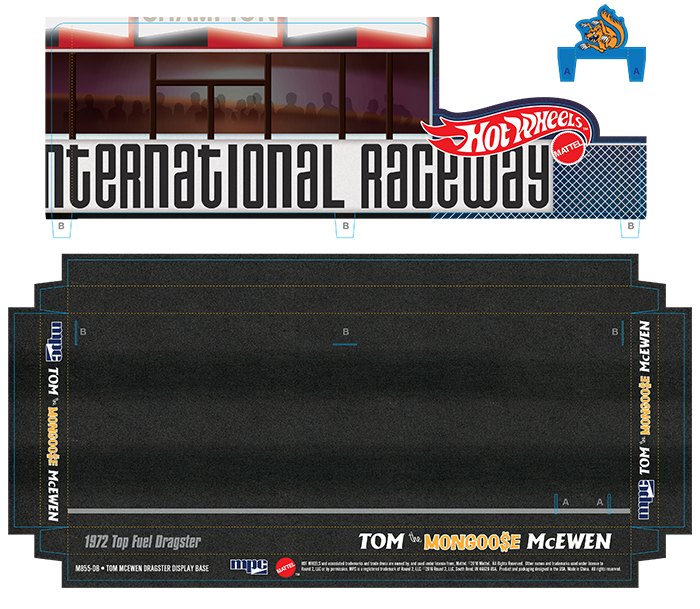 Slated for a December release, be sure to catch this Mongoose when it hits the shelves!