Archive for the 'Dukes of Hazzard' Category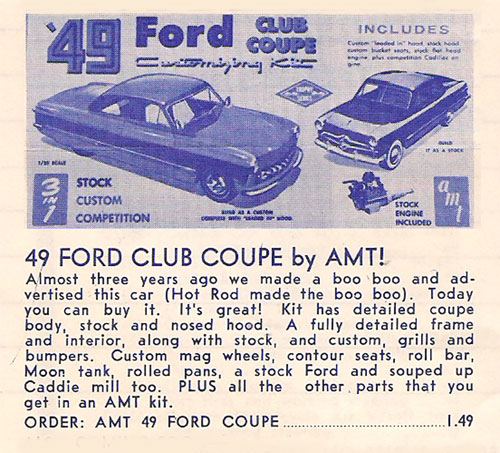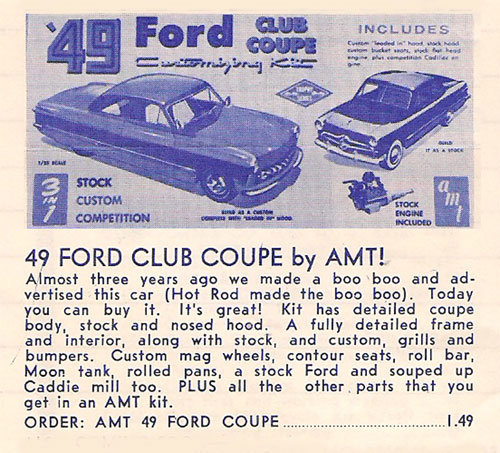 Here are some early "sneak peek" announcements for the original issues of three classic kits, from two different eras.
From 1962, the Auto World Custom Club announcement for the 1949 Ford coupe kit. Another kit was announced along with it, but since that one isn't available right now we'll focus on the 1949 coupe. This kit hasn't been changed too much over the years, probably because the original AMT Customizing Team got it right in the first place. Most of the customizing features shown are still in the Round 2 issue of the kit, along with nice white plastic. Original issue kits were molded in medium gray, or light blue.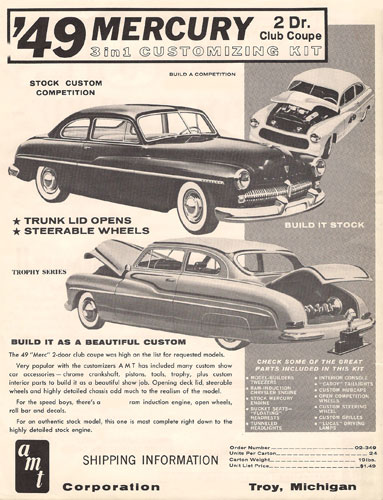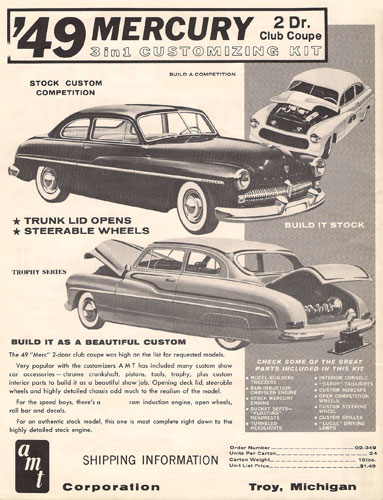 Next up, just a year later, AMT introduced another customizer's favorite, the 1949 Mercury. Presented here is the original dealer "sell sheet" that hobby shops received. This was likely created before the kit tooling was finished, so some minor details differ. The bumperettes shown on the custom version didn't make it into the kit, though similar parts can be found in the '49 Ford coupe mentioned earlier. The Mercury kit has actually had parts added to it over the years, with most of the original options staying in the kit. The exact combination of optional items for the upcoming Round 2 reissue has not been finalized yet.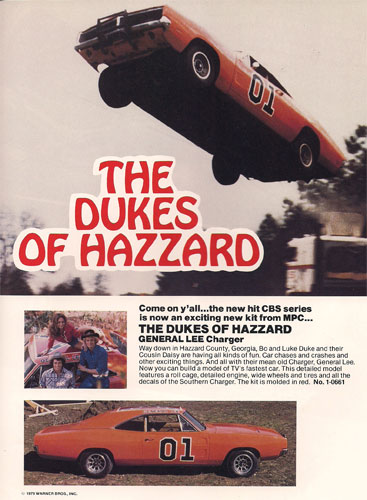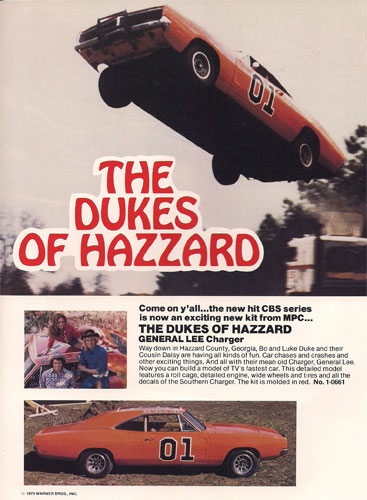 Finally, from near the back of a 1979 mid-year MPC catalog, here's the original announcement for one of the best-selling model car kits of all time: The Dukes of Hazzard "General Lee" Charger. Molded in red? We guess the copy writer hadn't seen the show yet!