Archive for February, 2018
It has been a while since I've showed a pic like this. It doesn't show the stacks of boxes and test shots immediately to the right of this view.
In the life of a Round 2 model kit developer, there are ebbs and flows just like in every other job. Sometimes you are working at a breakneck pace to get a release (or several) out on time. Sometimes the work you are doing just isn't all THAT interesting such as when we are retouching vintage model kit box art or working on assembly instruction sheets (tedious work and the most undervalued part of any kit). And then sometimes, every once and a while, within a week's time you get deluged with new and exciting stuff to review and comment on and you realize it is all stacked up in one place. So you snap a pick like this one. I'll be unveiling closer looks at all of this stuff in the coming weeks.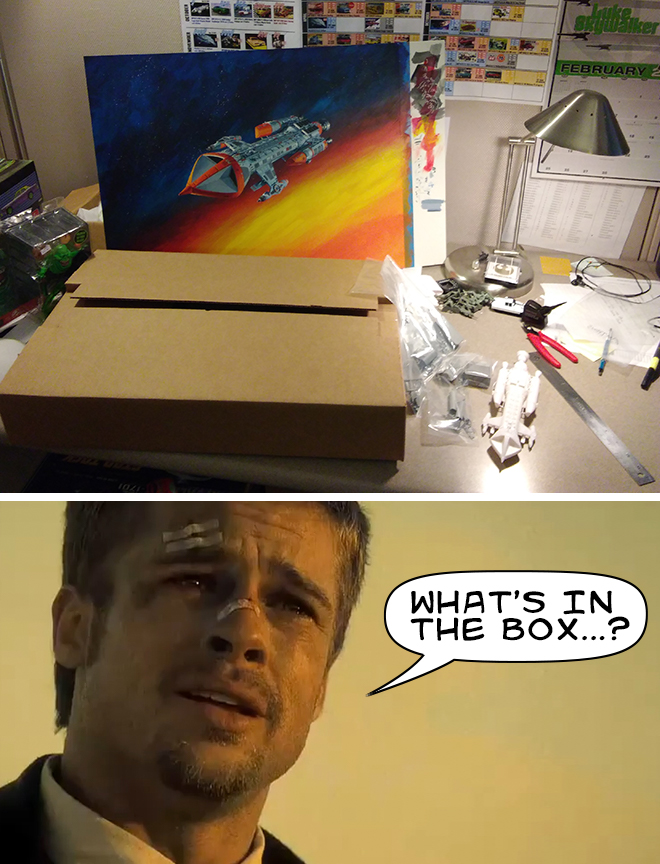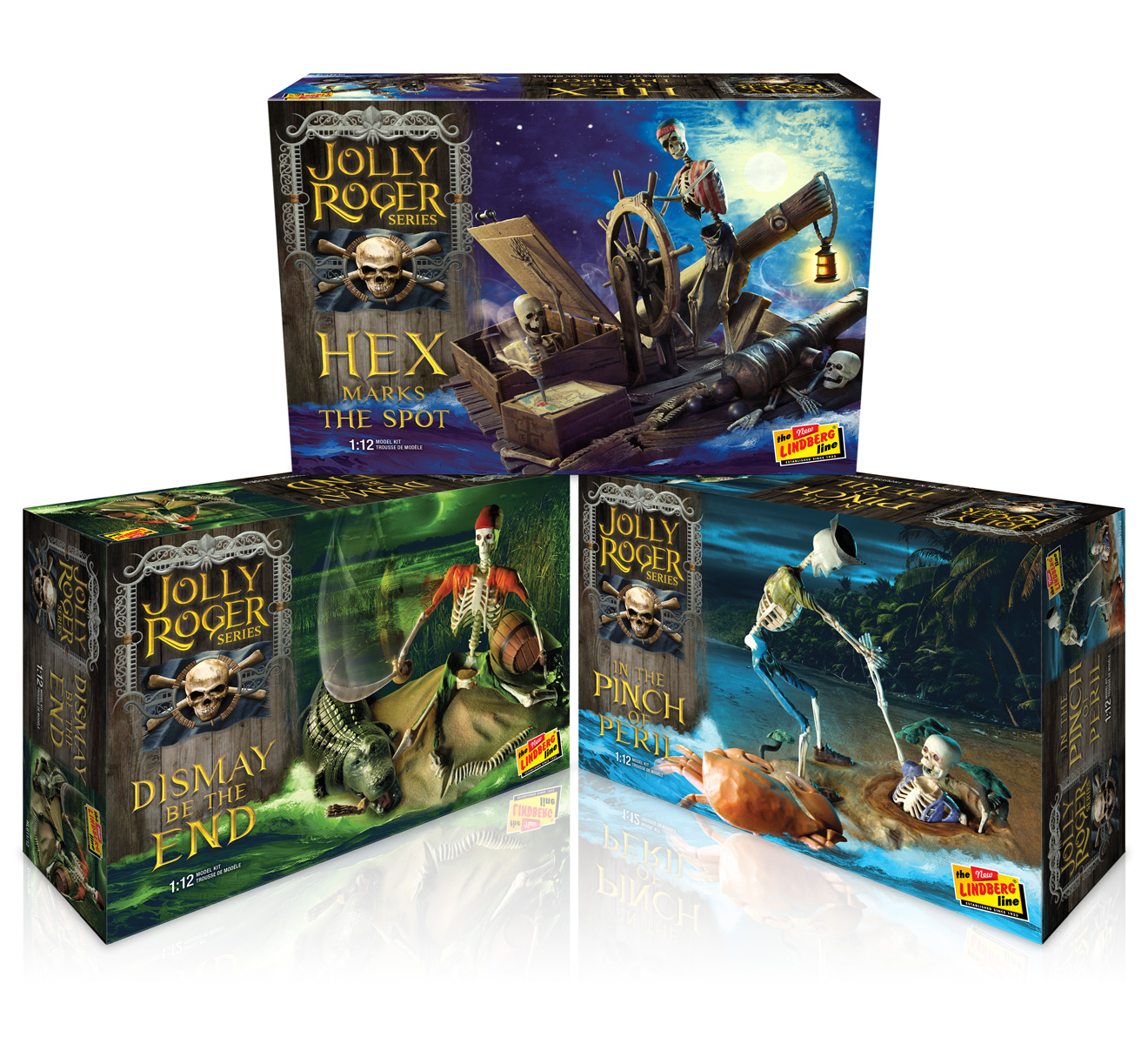 Lindberg welcomes 2 more 1:12 scale figure kits aboard Jolly Rogers.  Because of the popularity of last year's of the Jolly Roger Series: Hex Marks The Spot, not only will we be doing a second run but we are also releasing the next 2 in the series: Dismay Be The End and In The Pinch of Peril.  Each kit portrays a skeleton pirate posed mid struggle within a beautifully detailed scene.
Abandoned by his crew and shackled to a stone, he was left as gator bait for "Dismay Be The End".   The pirate skeleton sits on a mound of sand, chained to a rock, guarding a barrel of grog.  Strewn around him are bones and the remains of some creature.  A hunger alligator is lunging for his leg.  A rubber band powered sword chops at the furious beast.  The kit sits at 5″ tall and 10″ wide.  Bonus 1:1 pirate coin and medallion are included.
As the sand pulls him deeper, a giant crab is looking for a bite.  He has found himself "In The Pinch of Peril".  The seconds skeleton tries to pull him free, but instead pulls his arm out of the socket. The kit sits at 6″ tall and 6″ wide.  Bonus 1:1 pirate coin and medallion are included.