Archive for November, 2017
When we signed the Space:1999 license a few years back, we felt we'd take a "let's roll this out slow and see how things go" approach. First, we found great success with our old MPC 12" Eagle kit. It went so well that we did a deluxe version that included resin parts to create the lab pod version of the ship complete with spine booster parts. Continued sales on those gave us enough confidence to tool up our all-new 22" Eagle Transporter kit. One of our intentions at the time we did that was to eventually bring a relatively affordable 22" Eagle model to market that collectors without modeling skills would appreciate. So here we are…
(BE SURE TO NOTE THE UPDATE AT THE END OF THIS POST!)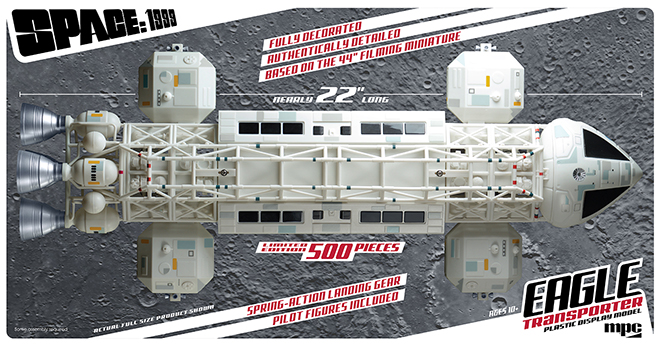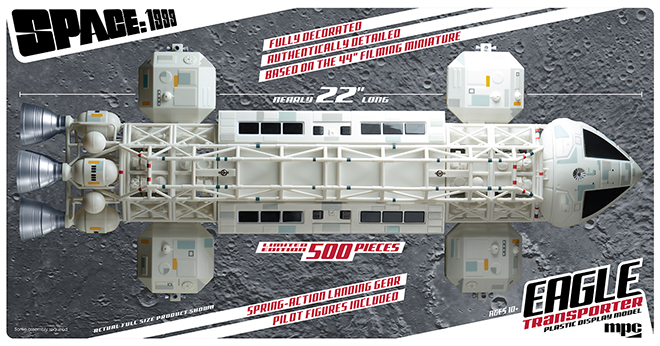 We had sent the first factory deco sample to Alpha 2017, a Space:1999 fan event, to get feedback on it to check ourselves. We knew the deco needed a color adjustment, but we wanted to know how plain injected ABS plastic would go over.
Here is a side by side with another Eagle from the Todd Morton collection.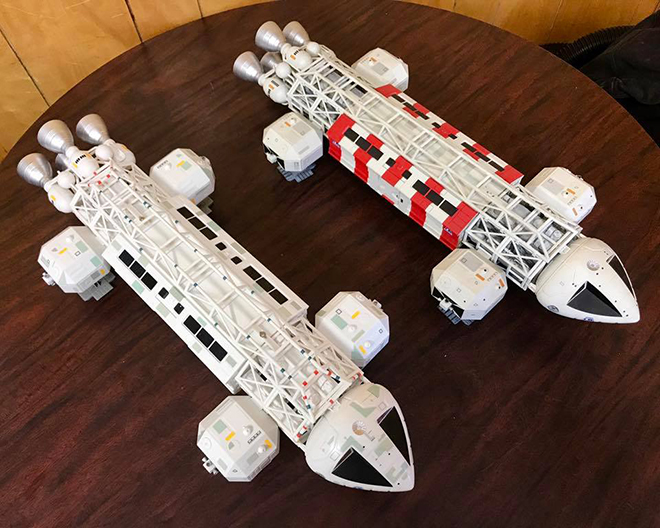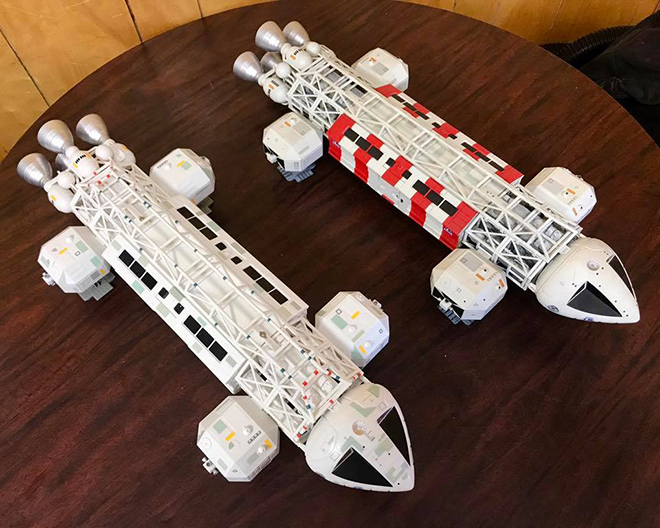 We took heed of the feedback many offered that the product looked too toy-like and opted to apply a base coat of paint to it and we added a weathering treatment to boxes inside the cages at that point. We all agree we ended up with a much better result. Here are a couple close up pics of the ABS plastic.
Although the model is –mostly- pre-assembled and it is completely decorated. The deco look is a relatively clean looking Eagle reminiscent of mid-season one appearance of the filming miniature. All of the logos and technical markings are present as is a modest amount of surface paneling and the weathering on the boxes inside the cages. Engine bells come unattached. This was done so that collectors could opt to upgrade to the aluminum engine bells included in our Deluxe Accessory Set.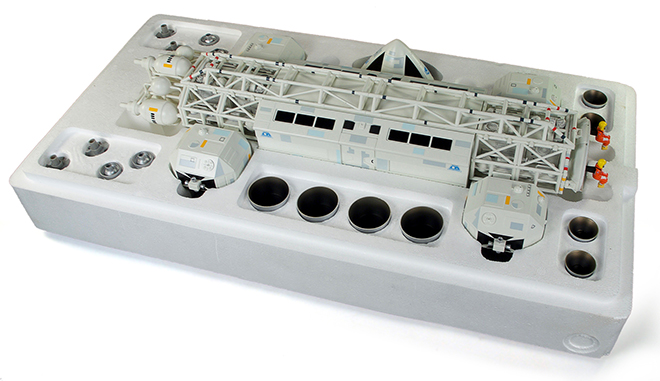 The nose cone cap is also left off to show the pilots and rear cockpit wall. Just like the kit, the landing gear are spring loaded for an authentic feel.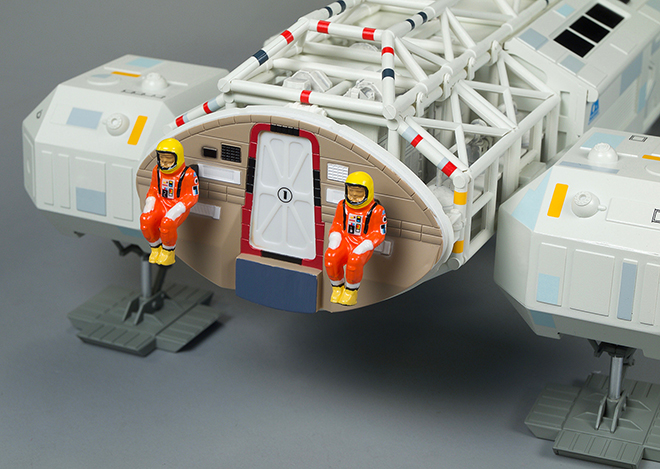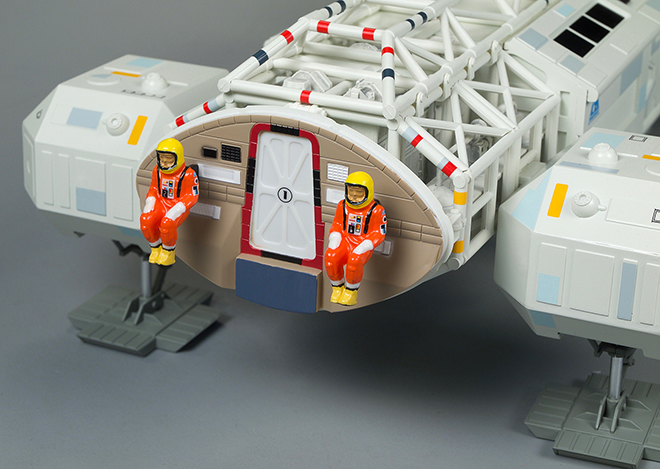 Suggested retail price of the model is $300, but that varies greatly between retailers. Some may feel this is too much, but we can assure you we have done everything we can to keep the cost as low as possible to satisfy as many collectors as we can. The product is meant to appeal to non-modelers. We know what our usual modeler can do quality-wise, and achieving that level of finish is worth every penny a contract builder would charge, but I doubt you will find a contractor to build a kit with an all-in price that competes with our price point. To get a decent grasp on the demand of the market, we have decided to limit this release to 500 pieces. We will use the reaction to the product to judge whether to offer another version later down the road.
Here is a look at the final pre-production sample. As of this writing, the product is expected be available in December and we are about 75% sold through on the full run of 500. (UPDATE: 11/16/2017 – WE ARE SOLD OUT! BE SURE TO PRE-ORDER WITH YOUR RETAILER. PRODUCT WILL BE AVAILABLE CLOSE TO CHRISTMAS.)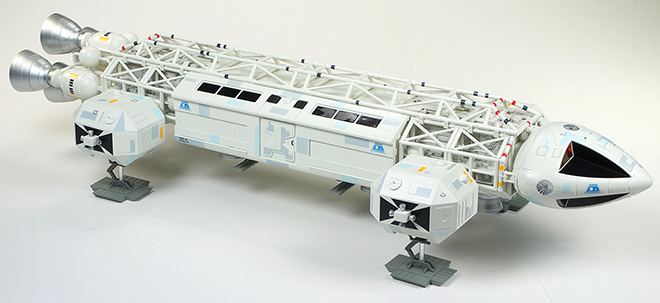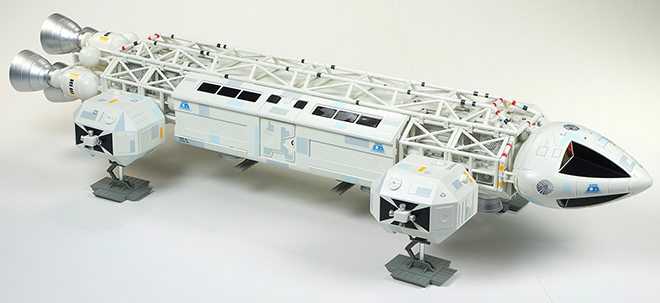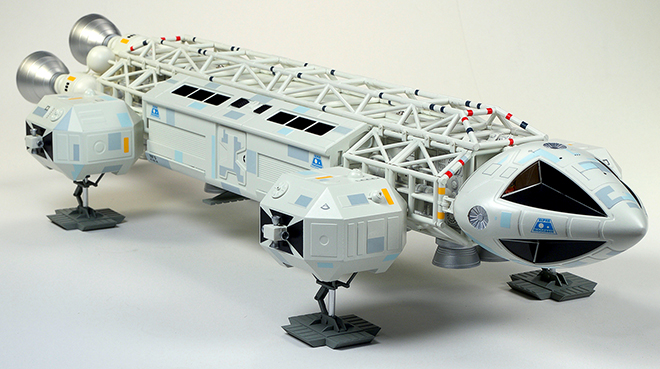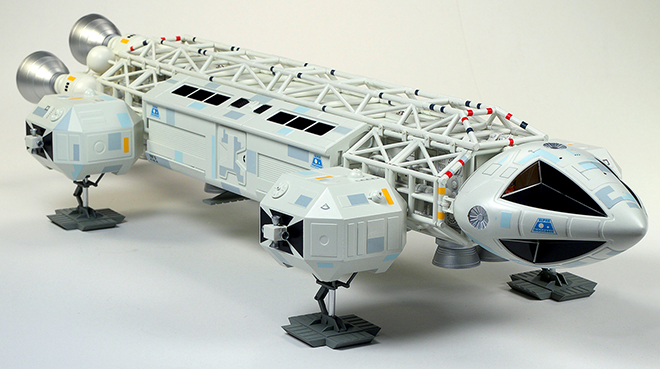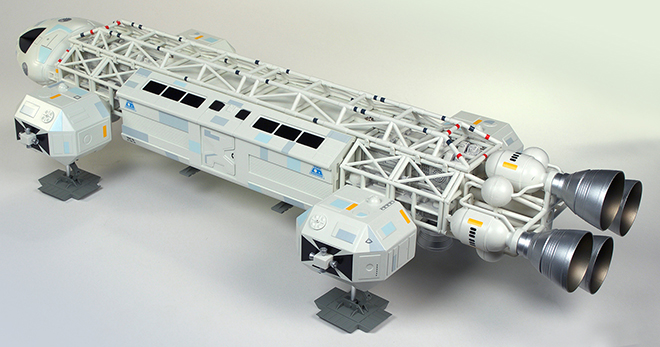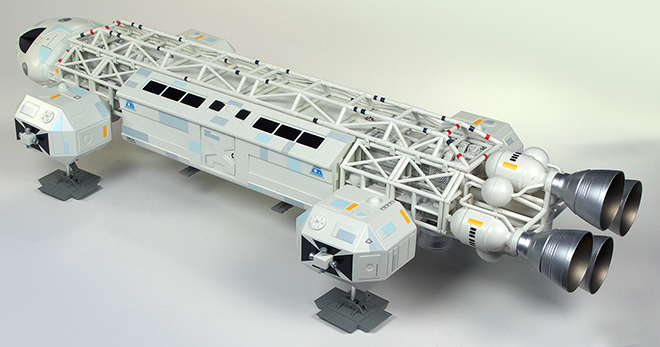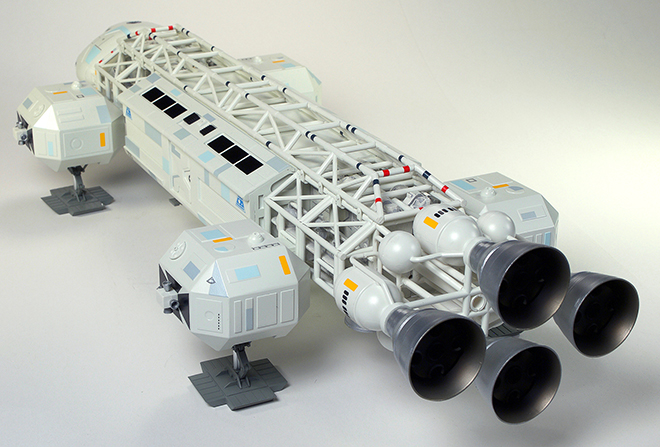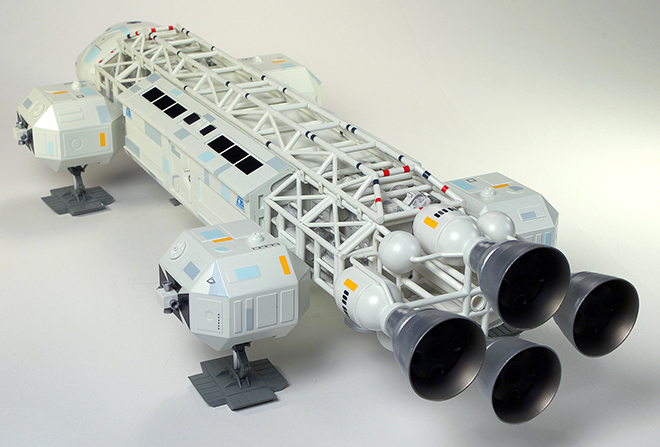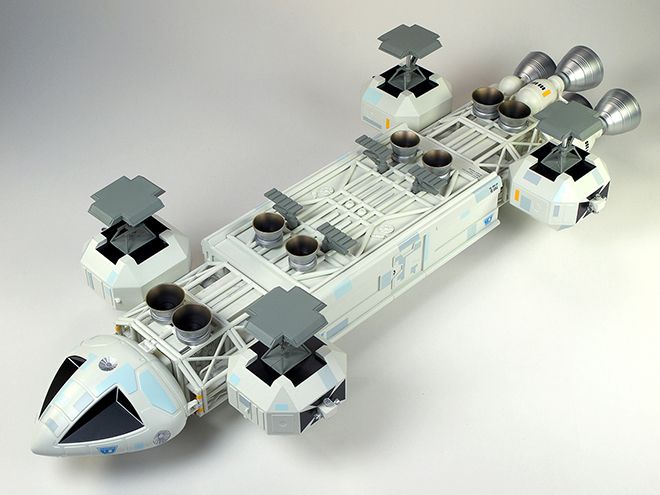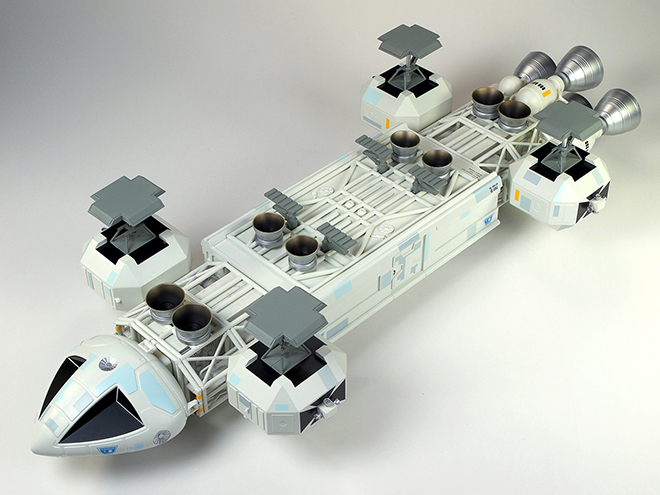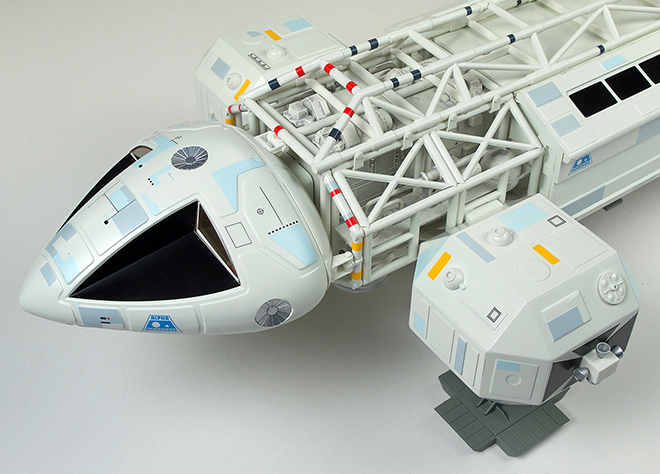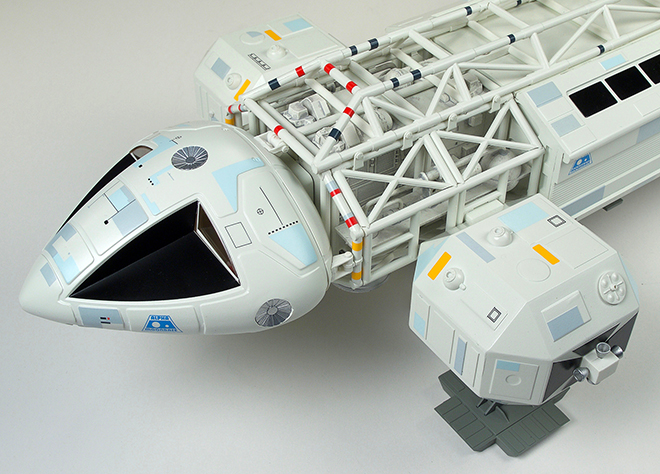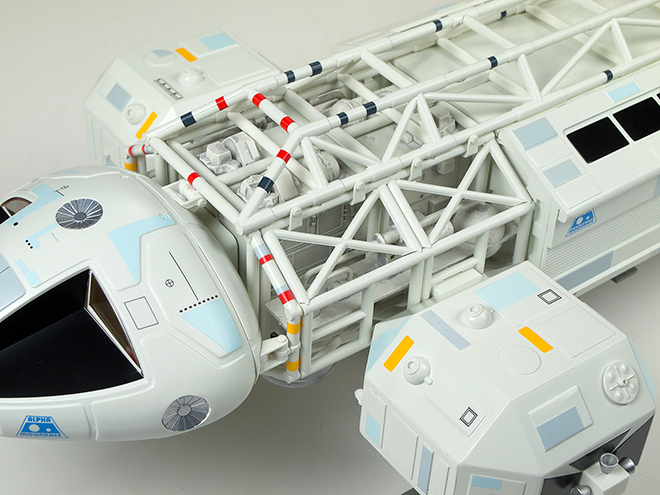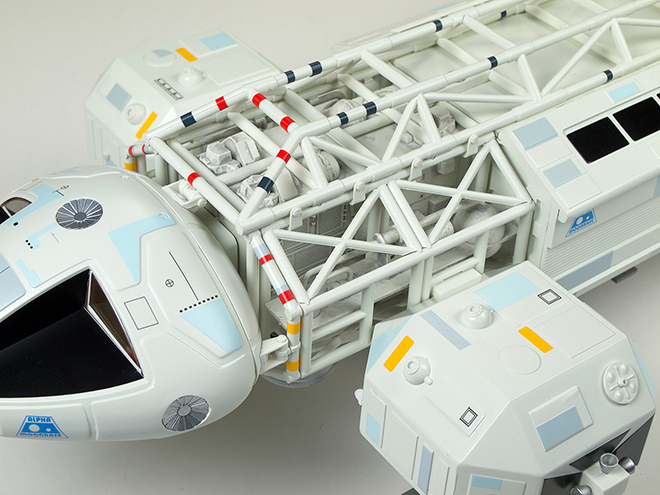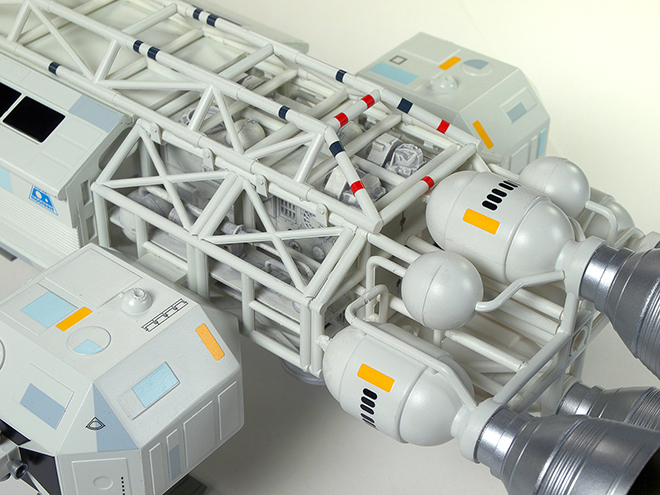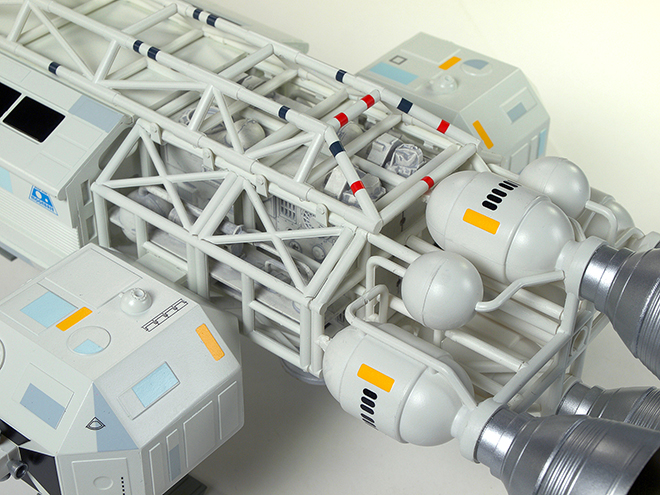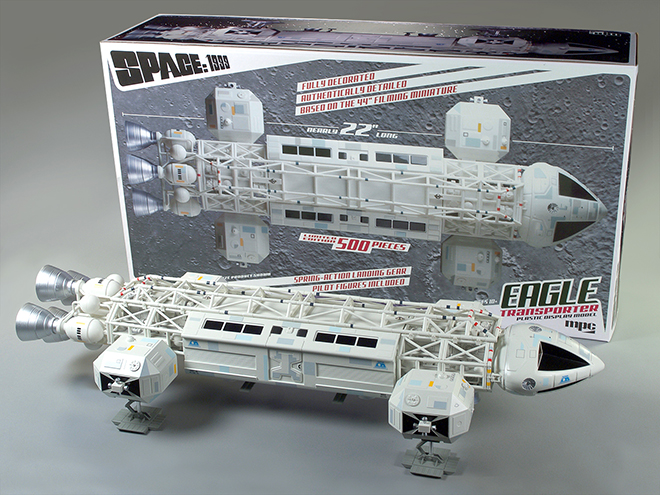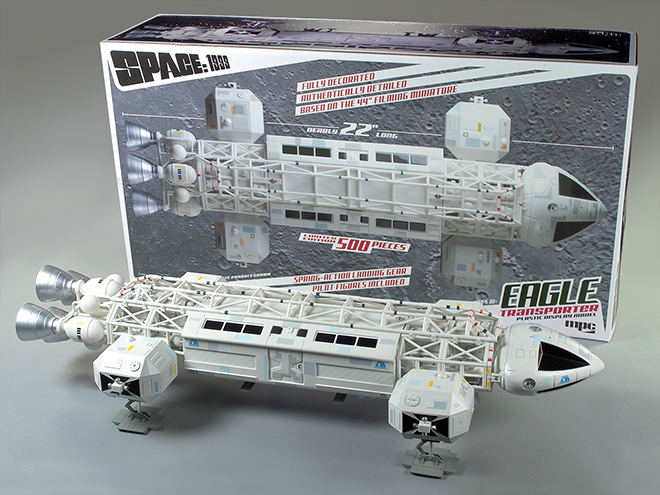 This just in… photos of the production.
Assembly and hand cleaning seams.
Hand applying all of the decals. Nothing is pad-printed.
(UPDATE #2) Check out this promo video!