Archive for February, 2011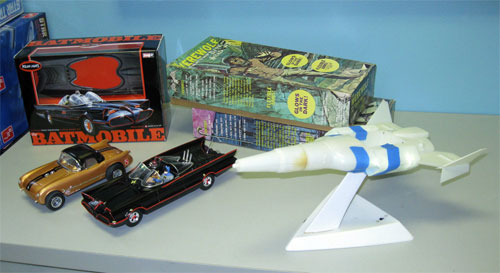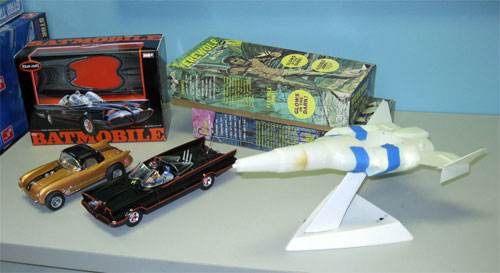 It seems like I can go on for months doing packaging artwork for our Round 2 model kits or working up PR plans and not have anything of great import to share on the blog. It sucks because I like to show the progress on stuff when I can. I received a package in the mail today that I thought would draw a little interest. Then I looked at what else was sitting around on my desk and thought, "hey, that's not a bad lot of this and that." So, there it is.
First, the thing that came in today is the mockup of the Lief Ericson. This is essentially the proof of concept model that the factory developed. Essentially, what it shows is that they understand and can execute all of the tooling changes I asked for to the UFO tooling. Usually, no tooling work is done at this point but this case may be an exception. I believe they are showing test shots for the first time of the clear parts. I hadn't seen them before now but they've had the file long enough and the parts look crystal clear. I'll be checking on that over night.
I'm also showing the Batmobile snap buildup that arrived the other day. Mike Wherry put this together from a resin mockup and parts from the early test shots. He did an awesome job especially the way he handled the striping. I'll need to touch up some spots in photoshop including adding the doorbats, etc. The Corvette came in the same shipment. The Batmobile snap box is a package mockup that you've probably seen before (Makes for a bigger picture though).
Lastly, you see the Dark Shadows boxes. Barnabas comes from Tom L's collection. The Werewolf is new to us. We found it just as we needed it. I haven't started retouching the werewolf yet but I did Barney a while back. Anyone with appreciation for photoshop work should note that I edited out all of that type on the side of the box in order to re-typeset it. It was a bit of a challenge. Like I said. Some of this stuff isn't so exciting…
Oh, one more thing. We like to put up polls on our website but we haven't updated it in a while. The Batmobile buildup inspired one that will let you give us a little input on the final kit. Check it out on the Round 2 Models homepage.