Archive for February, 2010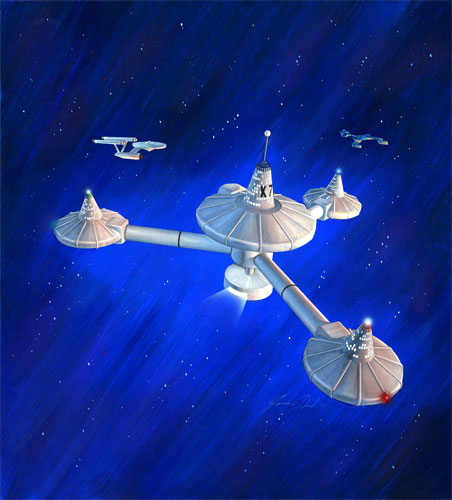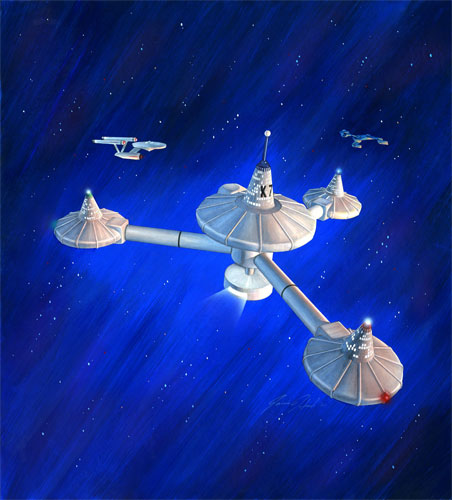 I had the opportunity, so I had to make the time to do a new box illustration for the K-7 Space Station Star trek model kit. It was a fun change. I had to decide whether to do an image showing the "real" station as seen in "Trouble With Tribbles" or more likely "Trials and Tribblations". I decided it would be best to just paint it as the kit since that's what's in the box. The kit is way off model (pun intended) from how the station looked in the shows.
I had hoped to achieve an old school look with this one. Since it is going on a retro style box I was hoping to emulate the look of the boxes of the other vintage Star Trek model kits. I overworked it so it got too tight for me to call it a success from that standpoint. (I need to loosen up) This is the raw scan so it will probably look quite a bit different once I tweak the colors and do a little retouching.
I'd estimate about 30 hours in it. b/g including ships was all done with acrylics. The station itself was rendered in 15 year old bullet point Design markers. (I chickened out of painting the whole thing or airbrushing it after the last illo.) I went back in with colored pencil here and there and a few touches of gouache.