Archive for the 'Customs' Category
I'm a lucky guy. I happen to own the original vintage AMT painting for one of my all-time favorite kits. Specifically, the 1970s "Street Rods" issue of the 1959 Chevrolet El Camino. Now, I can hear some of you commenting about this issue of the kit, having changes and fewer parts than prior issues. But, if you're like me, specific kits from certain times in your childhood created special memories, and this is one of those kits for me!
Gather 'round the workbench for a cool story: I remember walking home after school with a buddy in the late 1970s. We were going over to his place to build model cars. He had an older brother who happened to have a body shop in town. He did amazing work and had access to some really cool paints! When we walked into the kitchen at my friend's place, sitting on the table, there just happened to be an in-progress build of, you guessed it, the Street Rods '59 El Camino! However, what I saw made my eyes bug out and stuck a memory in my mind that I'll never forget. The body was painted with amazing rainbow metal flake and glittered like no model I'd never seen! It didn't matter that the flake was a wee bit too big for a scale model car body. It inspired me to no end and is probably what started my love of "flaked" paint, whether on model cars or real cars!
The kit was barely started and was in the box. I just gawked at the beautiful illustration of the white car with the chrome scoop sticking out from the hood. The colorful orange and purple background really set the car off and I wished that kit with its wild flaked body was mine!
Now fast forward, oh, about 30 or 35 years. During my mad collecting years, I had found a very nice factory sealed example of the kit, but when the opportunity arose to acquire the actual original painting, the world stopped spinning for a moment. Needless to say, the day I saw it in person for the first time was quite a thrill! Here is a scan of the full painting, for your enjoyment!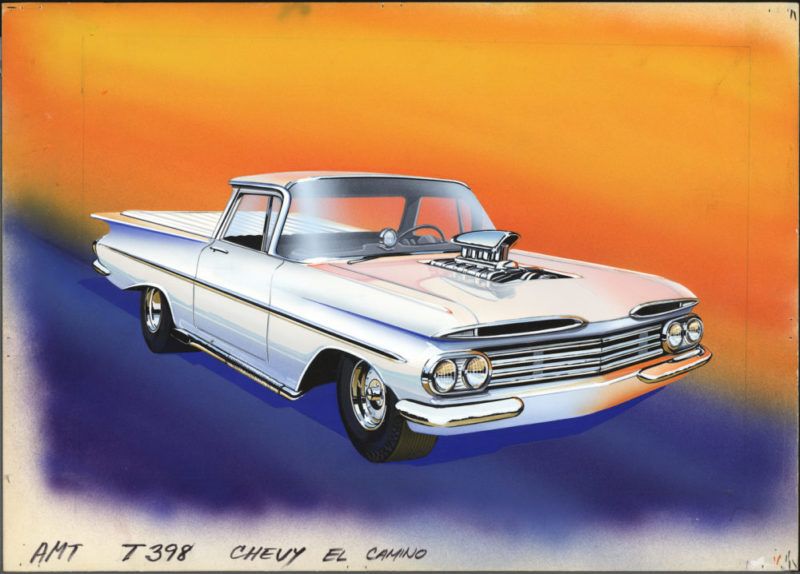 I would have loved to have been sitting by the artist's desk when this gorgeous rendering was created! But, I can tell you it was a total blast to be the one who laid out all the artwork for the Original Art Series reissue!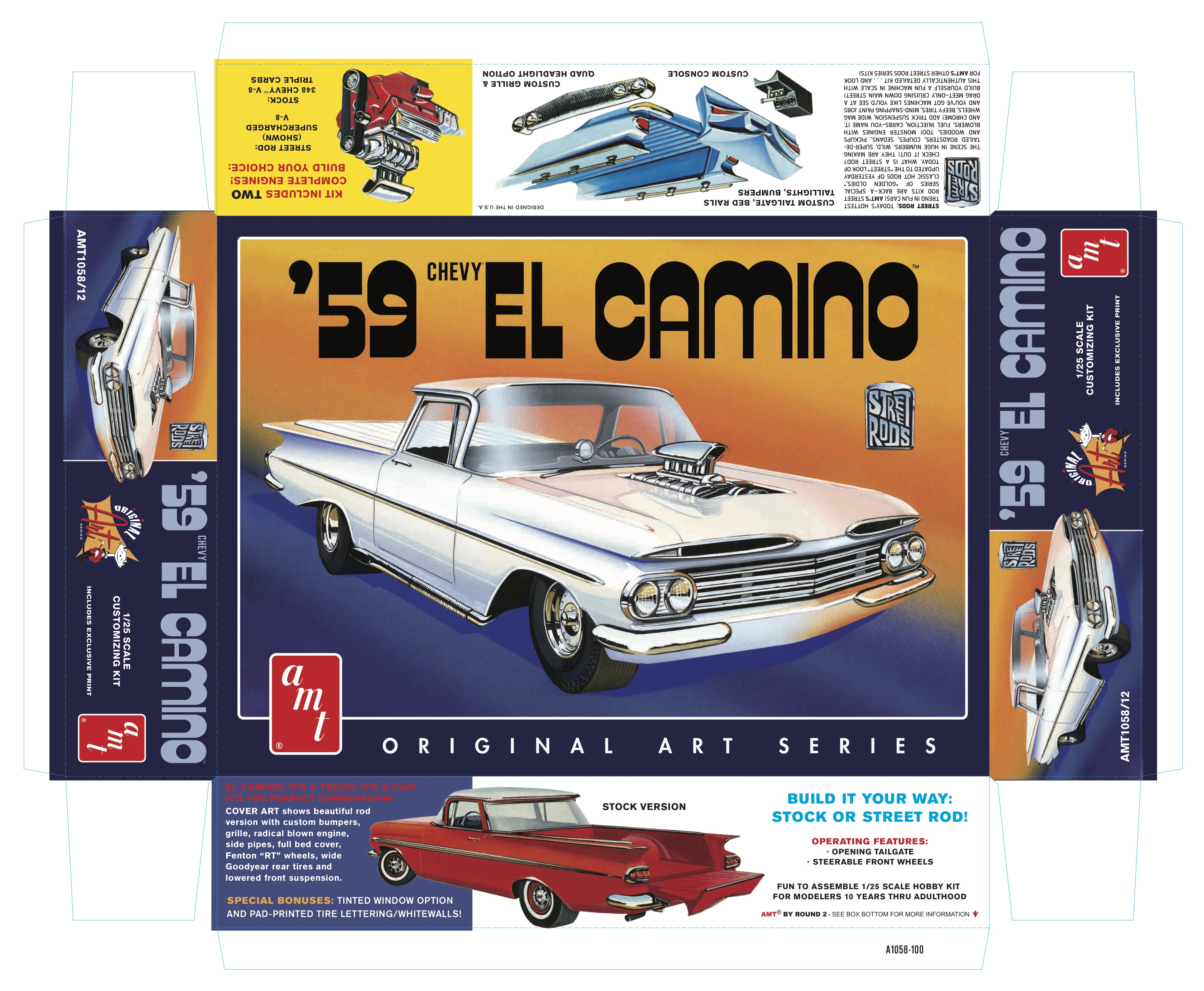 For the decal sheet, I honored my friend and his brother with some special decals related to the types of work they do today. It's much different and much more fun than the one which came in the Street Rods series kit all those years ago. Check it out for yourself! And of course, inside the Original Art Series reissue, you'll find a sweet bonus print of the original painting.
Grab the glue, it's all for YOU!
Happy modeling!
JG