Archive for January, 2016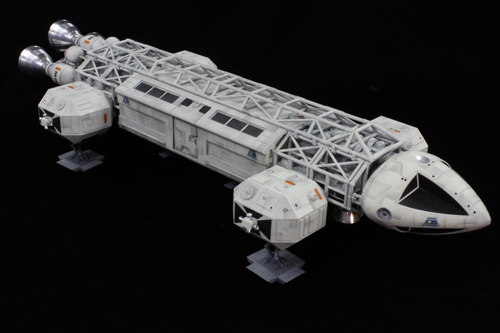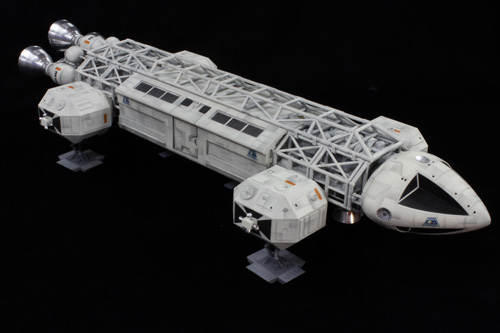 Word of our new MPC Eagle kits landing in modelers hands started trickling in late last week. Orders are still in the mail to some, so stay patient if yours hasn't arrived yet. I just wanted to take a quick minute for a quick post. Let's start with some "bad" news…
The metal accessory parts are at least a month behind. The factory is making sure that they weed out and metal bells with visible flaws. At the price the sets will be going for, we want them to be flawless. Only a few people have seen them first hand. I actually don't have a full set myself other than the one installed on our buildup. But everyone that has seen them will attest to how magnificent they look.
Speaking of flaws… with as much energy as we put into the kit, nothing can be considered perfect. I'm going to be up front and fill you in on the handful of things to keep an eye out for if you are a discriminating modeler.
One point the factory misinterpreted in their final clean up was the presence of two "teeth" on the trailing edge of the command module halves. The presence of them would allow the main pod shell to grip onto the back wall without the need for cement. Unfortunately these were removed on accident and are not present on the first production run of kits. This has already been corrected on the tooling so subsequent production runs will have this feature.
During the tool polishing stage, the factory got a bit carried away on the port windshield part causing a bit of a wave in it which gives a bit of distortion when looking through it. The tool is being reworked to correct this as well.
There are pins present on the back side of the CM sensor dishes. These pins are oriented at an incorrect angle. This will get fixed later on too.
Two errors were present in the data we sent to the factory that was used to create the model. Correcting these problems was problematic as it would require substantial tool work for the very slightest amount of change. the first error is the depth of the RCS thruster housing. They are 1mm too deep.
The second error was not noticed until just recently. The nozzles on the loose Gemini domes should have been either A) been fudged a bit so one part could be used in every application or B) had lefts and rights made on the tool. Sadly this wasn't the case so now the "lean" (the angle is fairly slight) in the wrong direction in some cases.
Lastly, The screws that are included in the kit are not "self tappers" so you will need to use a drill bit or another instrument to create a hole in the top of the passenger pod roof. Don't make it too big obviously…
In the big scheme of things these are all very small things. But I figured I should stay as straight forward as I always try to be.
Now some good news… that some might think is bad…
I mentioned that we were making corrections where reasonably feasible on the problem areas I mentioned so the kit is more "right" when we do subsequent production runs. As of this writing we are very nearly sold through (that means from our warehouse, not necessarily at the retail level) on the first batch of Eagle kits. A second batch was already on order some time ago, but we don't expect those kits to arrive until later this month. In fact, we've placed a third order to follow behind that one as sales have been very brisk. So, that means if you want yours soon, but you haven't ordered one you should do it now or you may end up having to wait a bit until more fill the distribution lines.
Further good news is that our friends over at Sci-Fi Fantasy Modeler have launched their digital publication program. Be sure to check them out to get some free digital content now, while new stuff like the Eagle special will be coming soon. I also understand they will be making back issues available digitally as well. So check them out and keep an eye out for more from them. Read the yellow section at this link to find out more details.
http://www.scififantasymodeller.co.uk/English/welcome.php
Not to introduce brand confusion (read the title closely) we got word this morning of a new sci-fi oriented website that looks pretty promising so far. Check out the link below and look for the 1:350 scale U.S.S. Constellation article. Looks pretty great.
While I'm talking up websites/forums/online modeler gatherings I wanted to mention a fan group on Facebook that has been very supportive of the Eagle kit. If you aren't already a member, do a Facebook search for "Space: 1999 Props & Ships" to see what Todd Morton and a ton of other kind S:1999 fans from all over the world are talking about.
Lastly, we know a lot of people have been asking why our own model kit website hasn't been updated recently. Fear not. Attention has turned to developing an all-new website that will host all of Round 2's product lines. It is a complicated endeavor that a limited few of our staff have been handling for several months. There is still a lot of work, redirecting and updating to do before we start using it. Round2models.com as you know it will stay active until everything is up and running on the new site.
Onward into 2016…!