Archive for September, 2017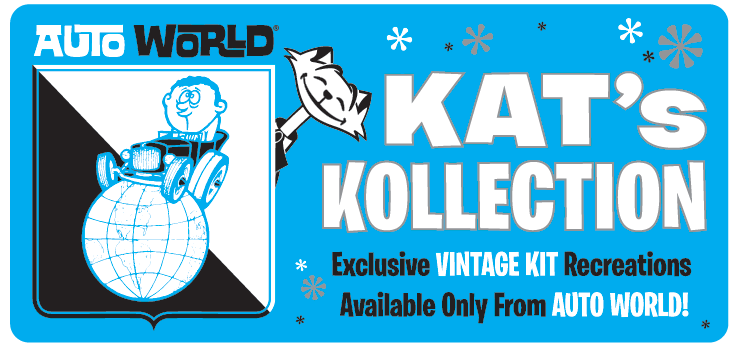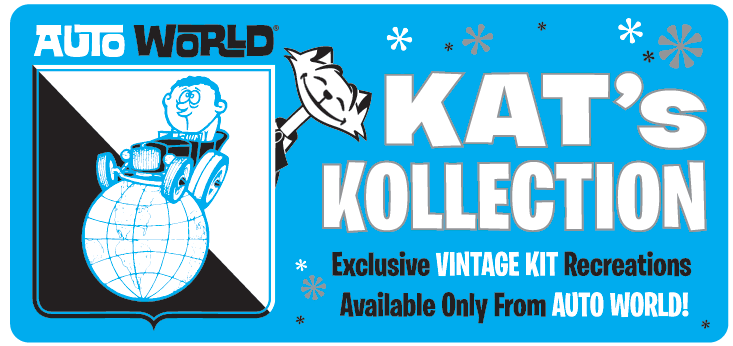 Hello Modelers!
We've got some exciting news. As most of you know by now, we've been reissuing select kits as low-production exclusives, available only through AutoWorldStore.com. Well, the team at Round 2 has decided to step it up another notch and give this series of exclusives a new name. Introducing… the KAT'S KOLLECTION from AUTO WORLD!
Conjured by the creatives who bring you AMT, MPC, Polar Lights and Lindberg kits, the series won't just be restricted to the AMT brand. But we thought it'd be cool to make the KAT from AMT the "official" Kurator! But better than that, these kits will be even more exciting than Round 2's Retro Deluxe™ releases! Without the parameters of mass retail, we can bring you even closer to the memories of your youth and do things like produce the kits in the exact size "specialty" box they came in when they were first released. We can include MORE GOODIES inside the box, too!
The first release under the Kat's Kollection series will be a dynamite dragster that you may remember…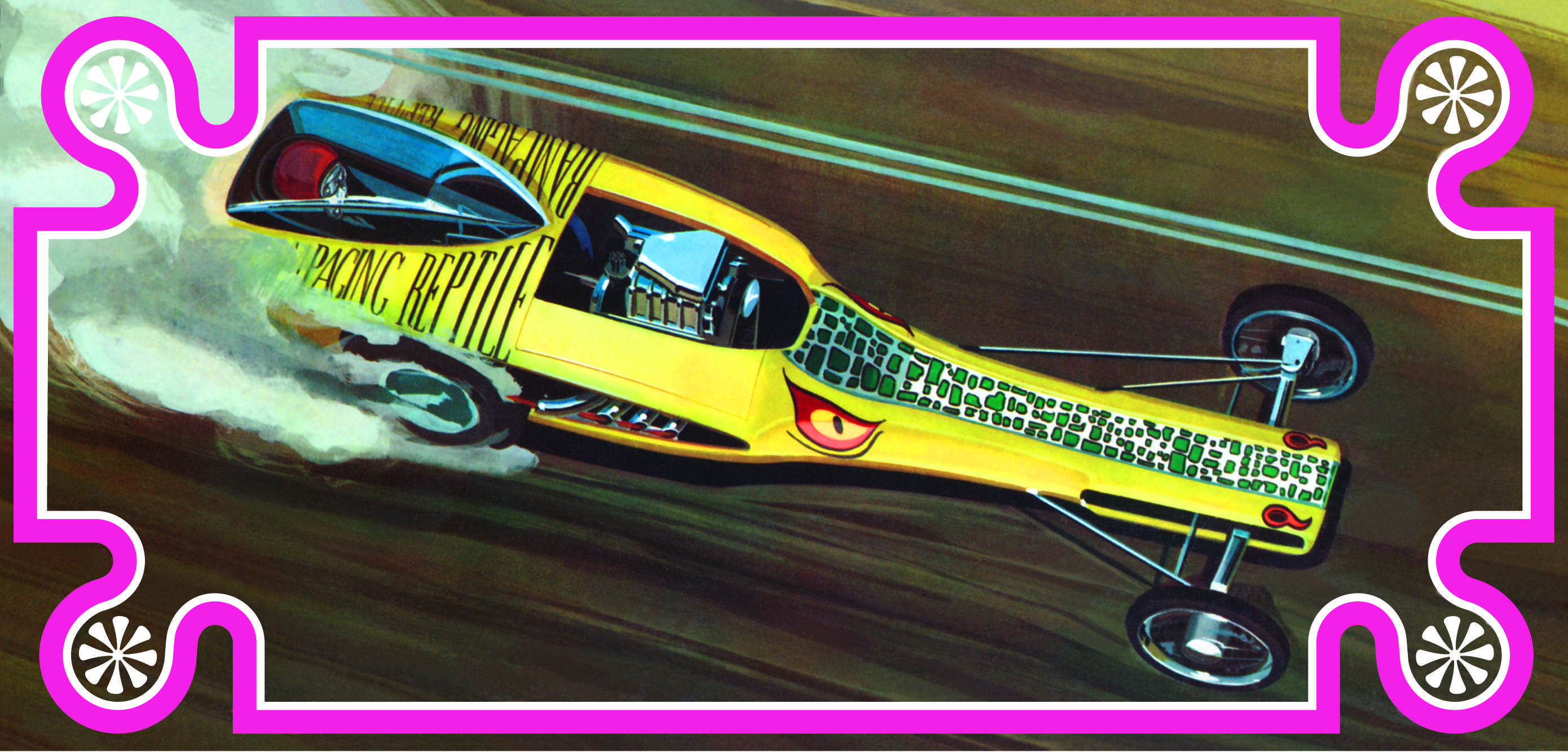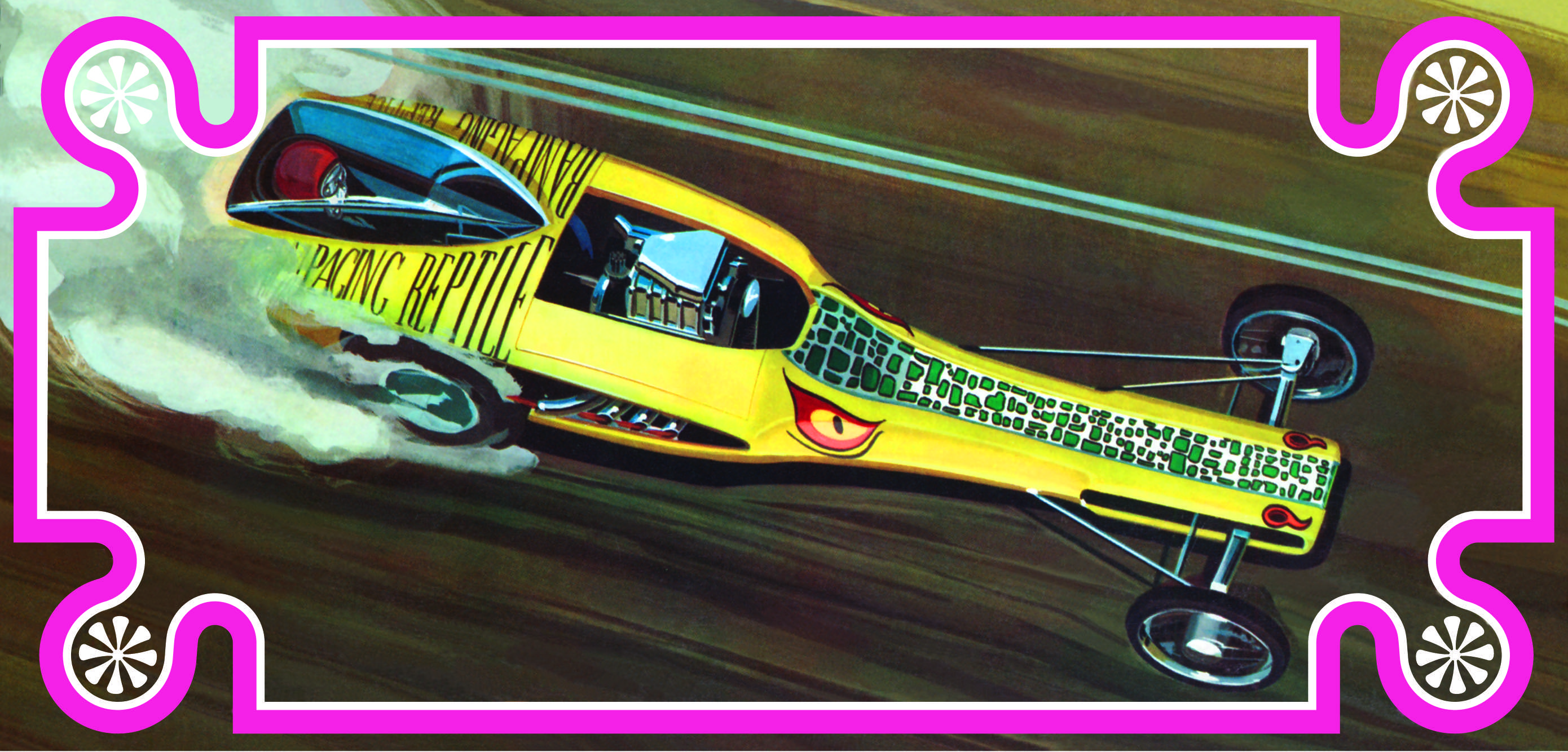 The Hippie/Rampaging Reptile was one of the first kits Round 2 reintroduced when we became the caretakers of AMT and MPC tooling – nearly TEN years ago! It's time for another rip down the strip and for this exclusive release, there are several differences from the '08 version. Now, ALL the original decal art is present, including the Rampaging Reptile graphics which were not in the '08 issue. In other words, you get the full original decal sheet, but it's still expanded to include many additional decorating graphics!
The parts for this release are molded in "Rampaging Reptile Yellow Pearl!" We're not molding them in red like the original, for two reasons. First, we know how much "fun" it is to try and paint over red plastic if you want to change the color. AND, we still want to give a point of differentiation between this recreation and the original kit, to help maintain collector value of the original.
The optional tinted window colors are new and different for this release as well: Outta' Sight Orange and Barnstormin' Blue! You still get the original clear ones, of course. Slicks will be "pie crust" M&H with pad-printed Racemaster lettering.
We think one of the coolest aspects of this exclusive will be the box – it's been painstakingly recreated to look exactly like the original, with the same small size that many AMT kits came in, back in the '60s. There are a few differences for legal reasons of course, and the tray has all the parts info you've come to expect from Round 2, but this will be one radically retro, value-packed parcel of plastic!
Additional bonuses include a full fold-together, custom drag strip cardboard display base with backdrop, a mini-box of the cool vintage packaging, and even a die cut mini "easel" of the original kit's sell sheet that can be displayed with the mini box and built model! Just for kicks, we're including a Kat's Kollection sticker too, to denote this first release in the series. You can stick it on your tool box or somewhere in your workshop!
Look for this kit in late November or early December at AutoWorldStore.com and be sure to send us photos of your builds!
Grab the glue, it's all for you!