Lindberg Model kits: Jolly Roger Series: Hex Marks the Spot!
Thursday, April 6, 2017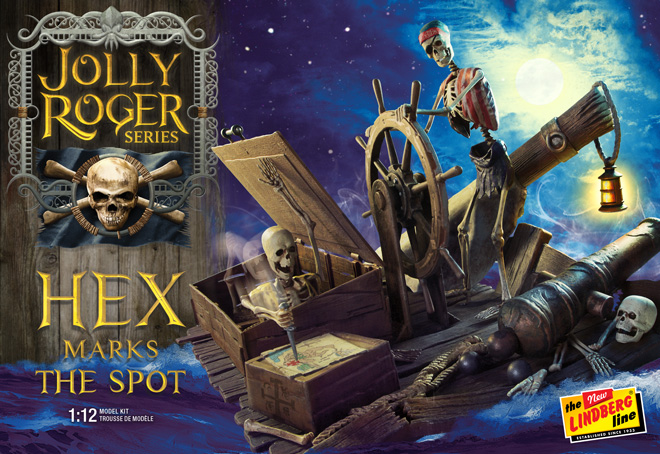 "Set adrift and drudges weak
 Pursuit of yer gold and sapphire lot
 What ye find is not what ye seek
 When a HEX marks the spot."
Emerging from the depths of the Round 2 tooling bank comes a new addition to Lindberg's Jolly Roger Series. Hex Marks the Spot begins a haunting lineup of 1:12 scale figural kits. This memorable kit from 1972 stands 6 inches tall and 8 inches wide.  It portrays a cursed pirate captain steering his "skeleton" crew in search of a deadly treasure.  The all plastic assembly glue-together kit nearly snaps-together.   The model is highly detailed and well sculpted, featuring realistic wood-grain and weathering  on the deck and crates.  The cannon features corrosion after spending years on the dicey sea.  Additional details like cannon balls, a skull and bones are included to flesh out the scene.  The model jumps to life when a second skeleton lunges from a crate with dagger in hand to pinpoint the location of the lost booty on the treasure map.  A BONUS pirate medallion and coin are also included.
Decals include a massive skull and cross bones, treasure map, blue or yellow lantern glass, stripe detail for captain's vest, decorative band for skull cap, royal crest for stolen crate, chest designs, multiple crests for the cannon and decorations for the ship's wheel.  The decal sheet even includes the poem above.  Be sure to tell your usual retailer to reserve your copy!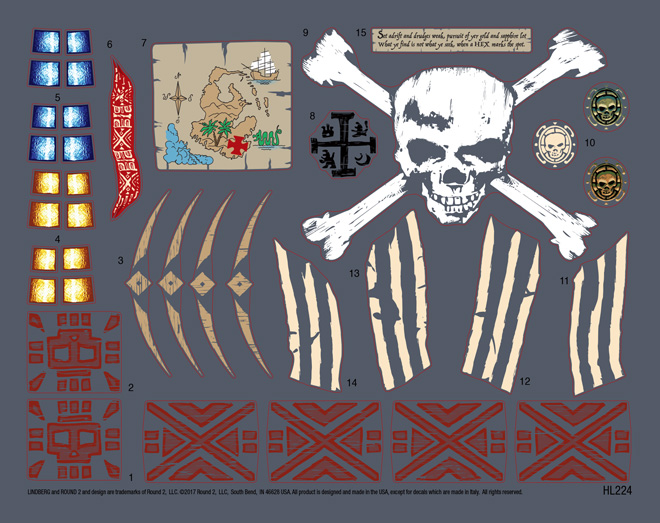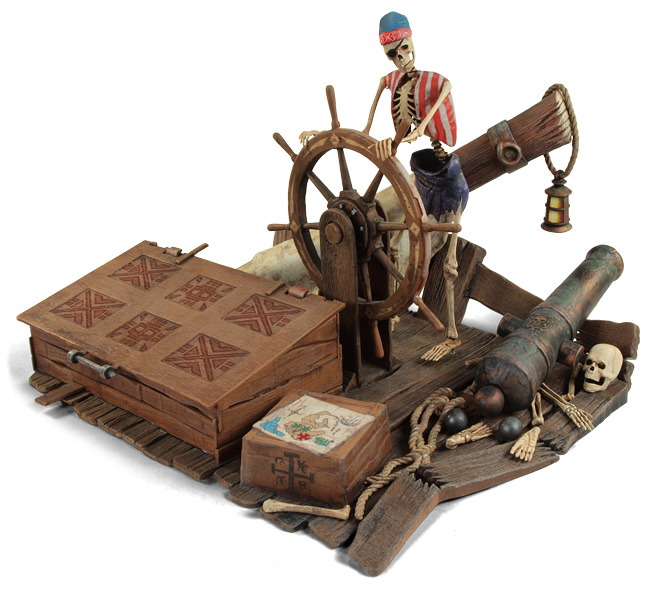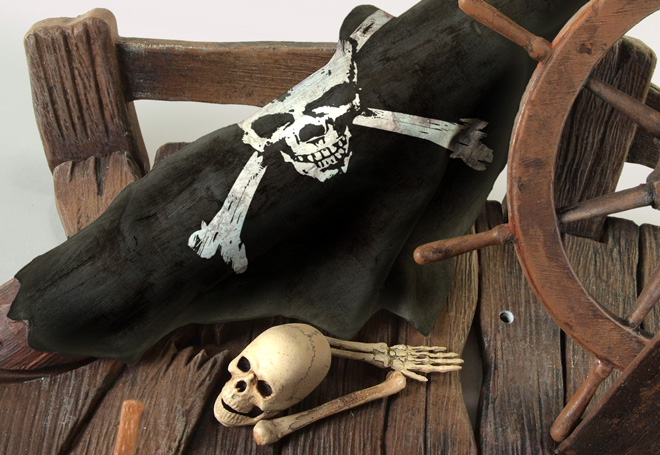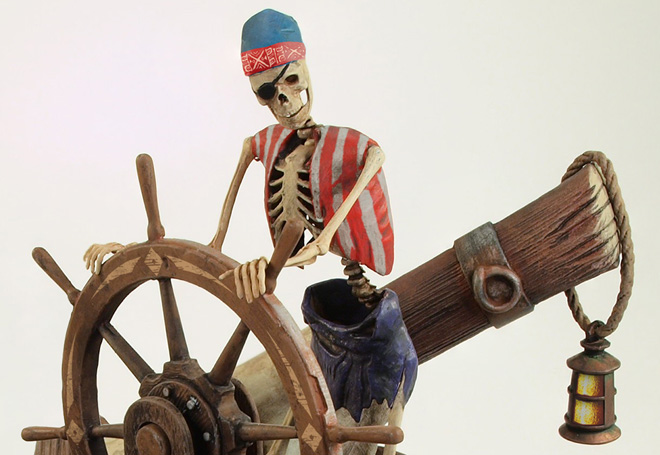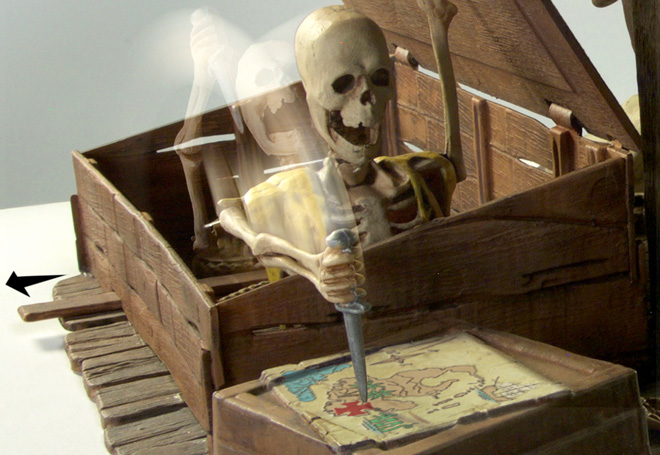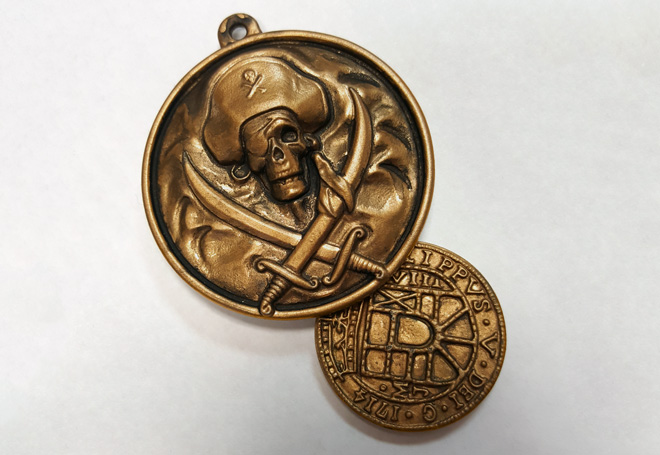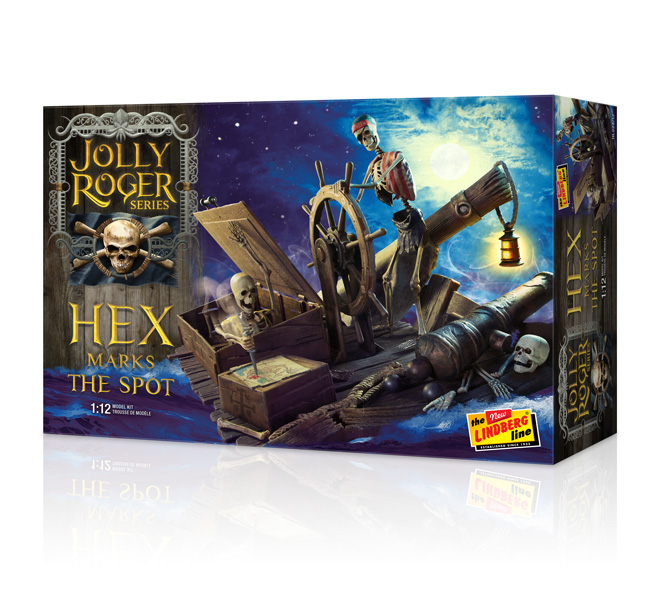 Save
Save
Save
Save
Save
Save
Save
26 Responses to "Lindberg Model kits: Jolly Roger Series: Hex Marks the Spot!"