Lindberg Model Kits: Mini Lindy's: An Illustrated History 1970s
Friday, April 28, 2017
This is part 2 of an illustrated history of the Lindberg's Mini Lindy line based on found images, catalogs and info from some modeling sites.
In 1970 the existing kits from the 60s were rereleased with new packaging and item numbers; 8 under the name 1971 Hot Shot and 8 under the name Mod Rod which included psychedelic flower decals.  Other Mod Rod versions of previous cars were made available though a mail-in promotion; they came in plain boxes but included Mod Rod decals and instructions. These included the Porsche Carrera, the "1971" Corvette, the Ford Mustang, the Jaguar XKE and probably more.

In 1971 8 of the original trucks were rereleased under the name Big Wheels. That same year seven new cars were released under the name 1972 Super Sport.  The '68 corvette was included to round off the 8.  New cars included the Cadillac Eldorado, Lincoln Continental Mark III, Chevrolet Vega, Buick Riviera,  Gremlin, Monte Carlo and Pontiac Grand Prix (in catalog as Grand Ville).  The Super Stock series are some of the more difficult to find Mini Lindy kits.  One interesting thing to note is that the Pickup Camper was a Ford now it is a Chevy.  The box art is the same as the 1960s but has been altered slightly.  I believed the pickup was altered for a dealer promotion, because the Camper can be found in pink & orange striped Chevy promo boxes.  The chrome grilles look different but the bodies are similar enough that the tool may have just been altered.  It still has the number 22 on the underside of the body.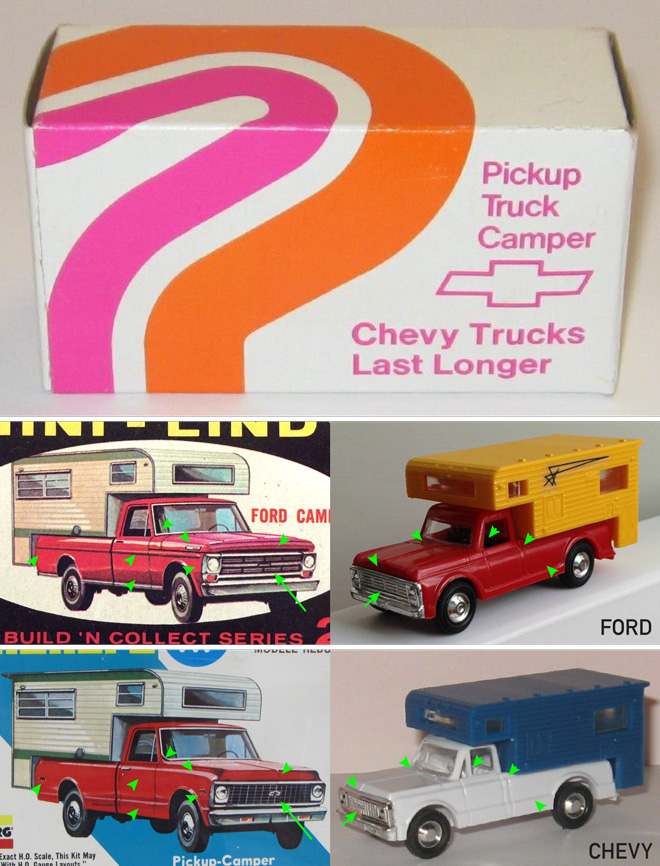 In 1972 some of the trucks were released in 2-packs.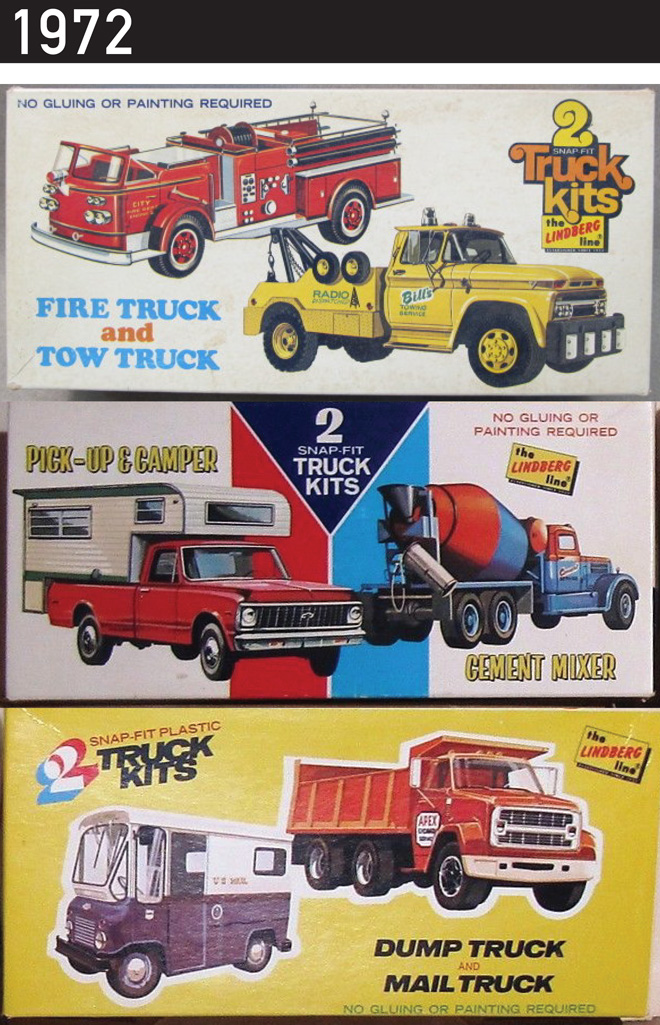 In 1975 10 trucks, vans and bus were released under the Hi Rollers series.  The back of the packaging showed all the releases except for the 2 buses.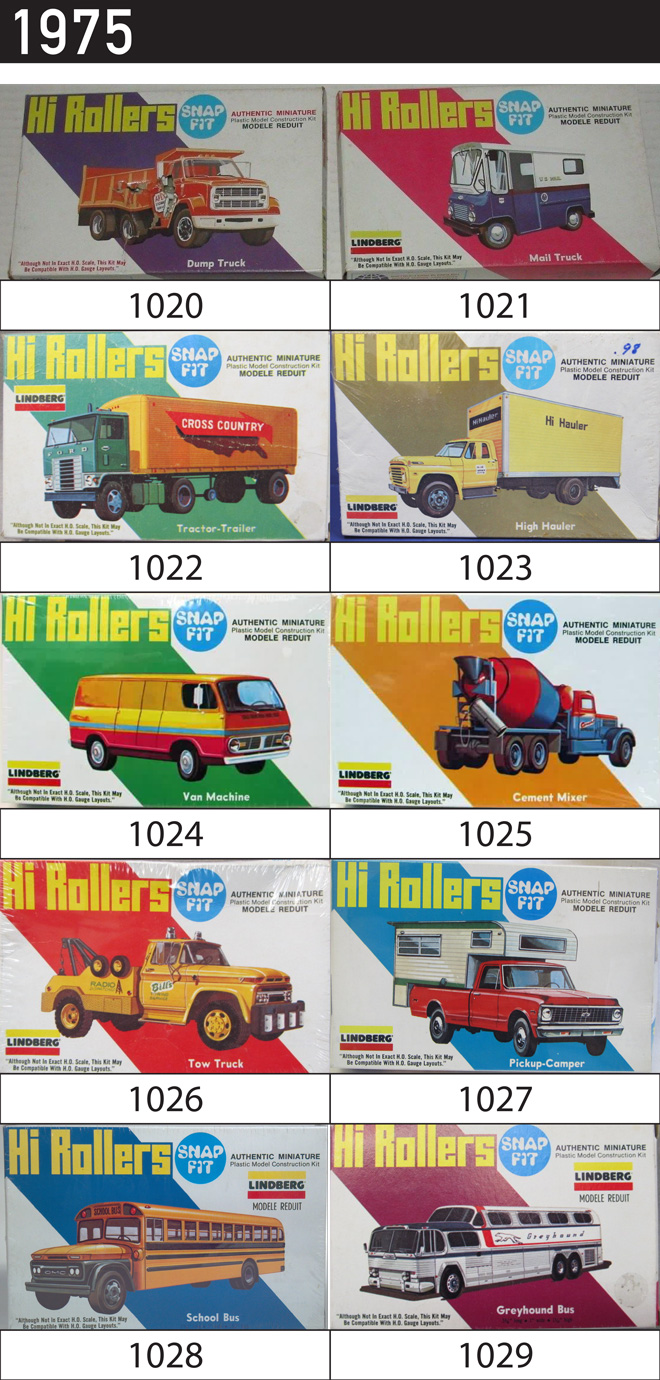 In 1976 8 cars were rereleased in the Speedy Wheels series.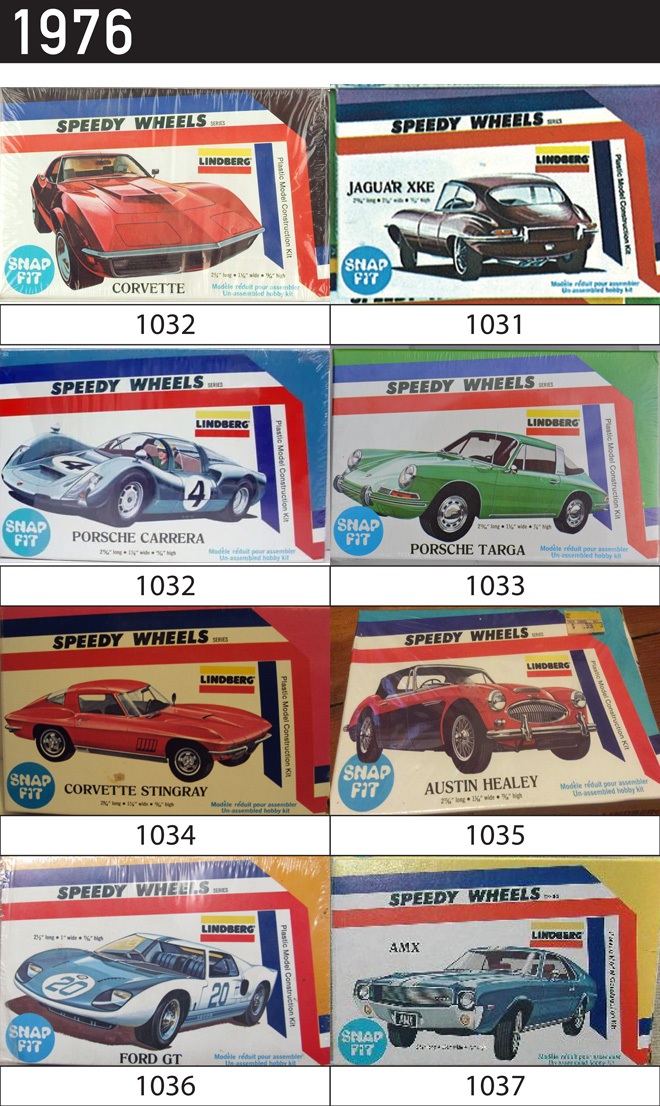 In 1977 the Van Go series added a new twist to 8 previous cars with bold graphics and glitter in the injection plastic.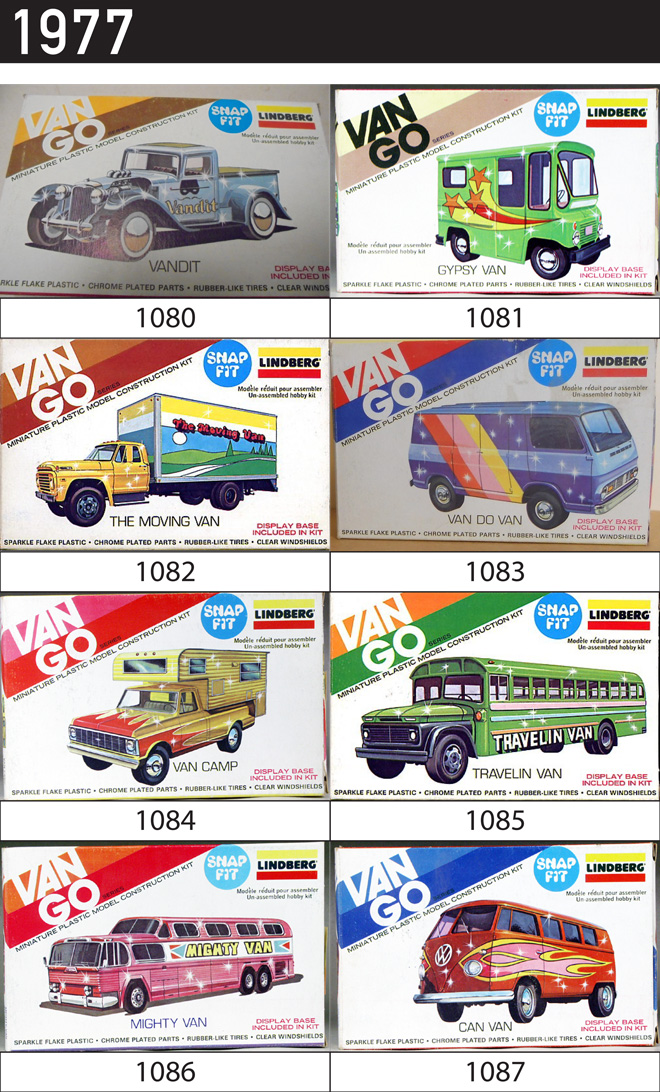 In 1979 the Car and Garage Kit series include a plastic garage with windows and an opening garage door. The Cadillac Eldorado and Lincoln Continental Mark III returned for the first and last time.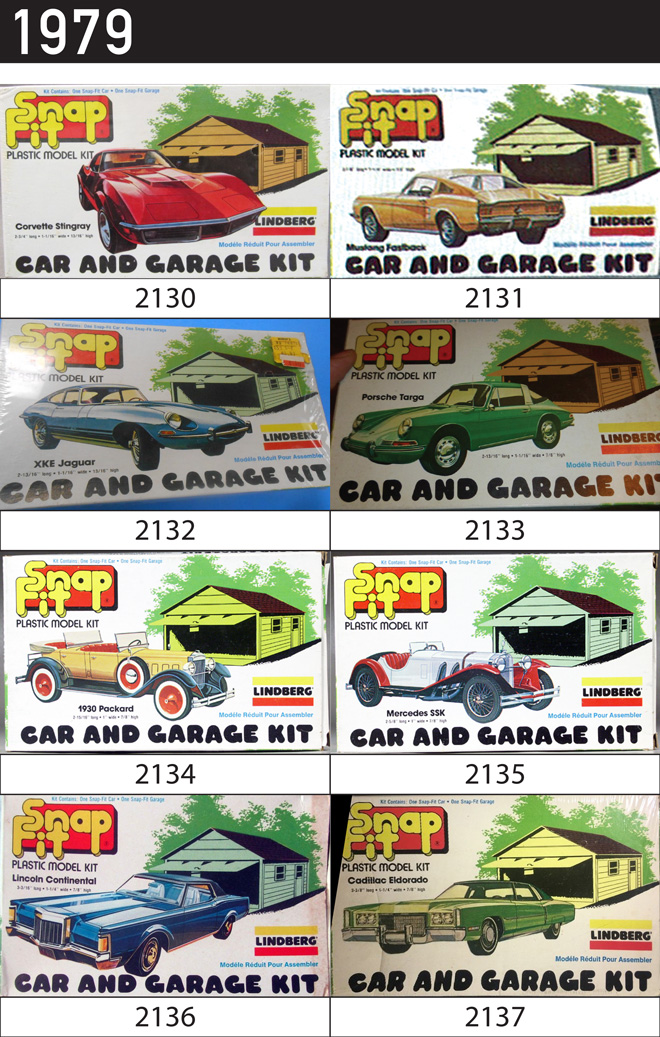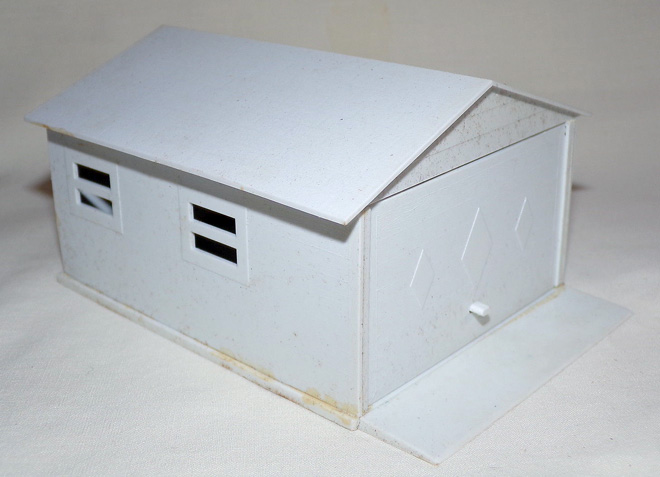 Look for my next post for part 3 – the 80s & 90s.
Some of the dates and images were found on these fantastic sites….
Save
Save
Save
Save
Save
Save
Save
3 Responses to "Lindberg Model Kits: Mini Lindy's: An Illustrated History 1970s"