KAT CHAT: Totally Tubular Tires!
Wednesday, June 6, 2018
Hello Automotive Modeling Enthusiasts,
Here's a quick  "snap Kat" photo showing the beautiful gold lettered and pinstriped Firestone tires that are included with the upcoming Tiger Shark reintroduction – in big and little sizes! Also shown is the upcoming AMTPP020/24 "Wild Wheels & Wide Ovals" parts pack which includes four sweet white lettered Firestone Wide Oval tires and four "street is neat" five-spoke mags!
Grab the glue, it's all for you! COMING SOON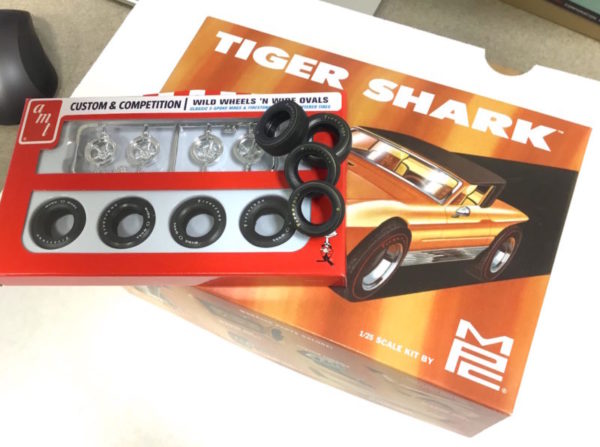 2 Responses to "KAT CHAT: Totally Tubular Tires!"