Star Trek Model Kits: The Why's And Why Not's
Monday, June 1, 2009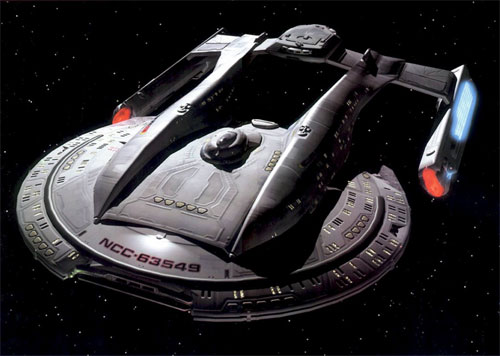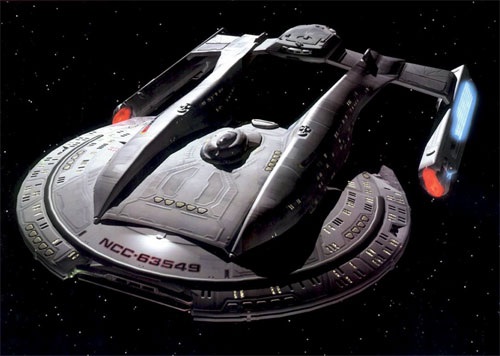 Isn't it better to have than to have not? Lost in the buzz of naming our next great release is the fact that we are producing Star Trek model kits and other sci-fi model kits. While hard at work on our past releases, our competitors have been busy with their own creations with their various properties. The sci-fi model kit market has been flushed with product where a vacuum had been left just a few years before.
I don't say this to pat ourselves on the back, but to point out that we're churning out the product as steadily as we can with all of the resources we have. Starting with our first release of the classic AMT Enterprise kit, we've been at this for only about six months. In that time, we've come out with 12 sci-fi kits from three licenses, Star Trek, Forbidden Planet and Speed Racer. By the end of the year, we will have released another 10-12 kits. All this is in addition to another 40 (or so) automotive kits combined by the end of the year. That sounds like a pretty good start.
Sure there have been bumps in the road and none more significant to our fans or us than our delay on the Akira Class Star Trek ship. To be honest, we just announced it prematurely. It was in our plan from the beginning to do that as our first new tool to cut our teeth on. It would have been something we could have learned from in preparation for other significant kits down the road like a 1/1000 scale Refit and 1/350 scale TOS Enterprise. We learned but not the lessons we had hoped. Several factors derailed the kit.
When originally planned, we didn't realize how big the ship would be at 1/1000 scale. We figured it would be another 11"- 12" long kit. When we realized the size issue we figured we could still proceed even at the larger size. So, we presented it as such at Wonderfest last year.
We had made an arrangement to have the kit digitally created by a respected source. When the source had to back out for very valid reasons, it was getting a little late and we didn't have a backup lined up.
By that time, we had made the decision to sign the licensing agreement to do the Aurora Batmobile kit. Mockups had to be fast-tracked on this to start earning our guaranty. It was a case where we were presented with an opportunity that we could not pass up.
By that time we also knew that even though we didn't have a formal agreement, we would probably be signing on to produce kits based on the new Star Trek movie.
So to summarize…
Big kit + Late development + Other high priority kits = Push back the Akira.
Then we took a look at our rough ideas for the next year and found another problem. We couldn't just push it back into next year. We had plans for the 1/350 TOS, new movie kits, and other kits for previously signed licenses and all of this in a stiff economy that limits our tooling budget. Our plan for next year is still in flux but it is just too crowded to plug in the Akira. I can say there will be new kits coming soon and we'll also keep rolling out improved repops that we've established our first six months upon.
23 Responses to "Star Trek Model Kits: The Why's And Why Not's"