Star Trek Model Kits: U.S.S. Enterprise D & Aztec Decals sneak peek
Thursday, September 22, 2016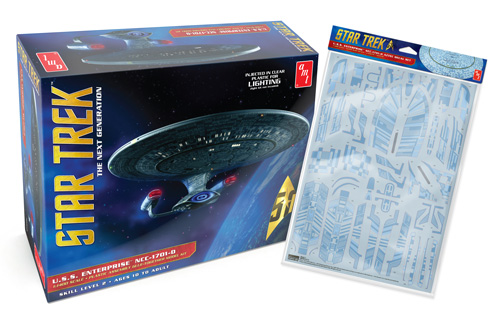 Here is a preview of 2 upcoming Star Trek releases, the AMT955 1:1400 U.S.S. Enterprise NCC-1701-D kit and the Aztec decal set for that kit.  They will be sold separately.
The U.S.S. Enterprise NCC-1701-D model kit will be coming out first.  This all-plastic model kit is 18 inches long when fully assembled, and features a removable saucer section and dome base with metal support rod.  This special edition is molded in clear plastic, which allows the modeler the option of lighting the kit.  (Light kit not included.)  Also included are standard marking, pennant, registry, and lifeboat decals; and complete instructions.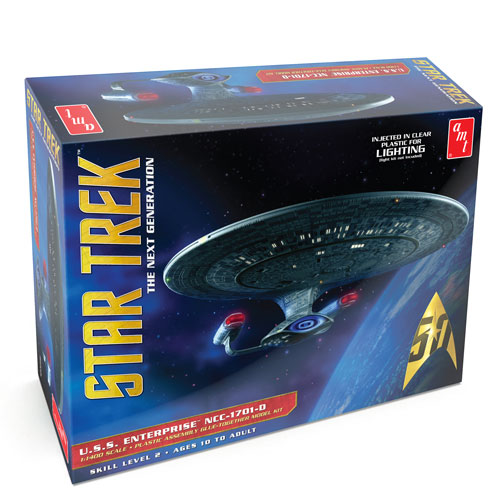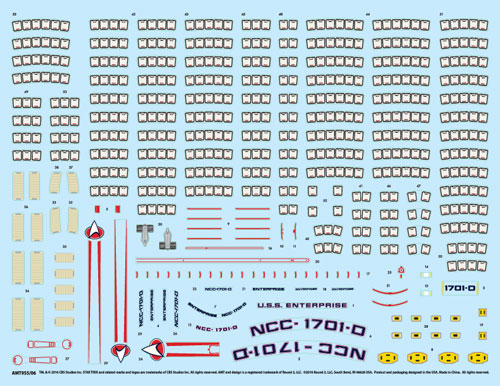 The 1:1400 U.S.S. Enterprise NCC-1701-D Aztec decals will be released shortly after the base kit.  The set will include 4 – 9.25 x 13.25 inch decal sheets and placement instructions.  If you pick up the Enterprise D kit make sure you don't miss out and keep you eyes out for the Aztec decals!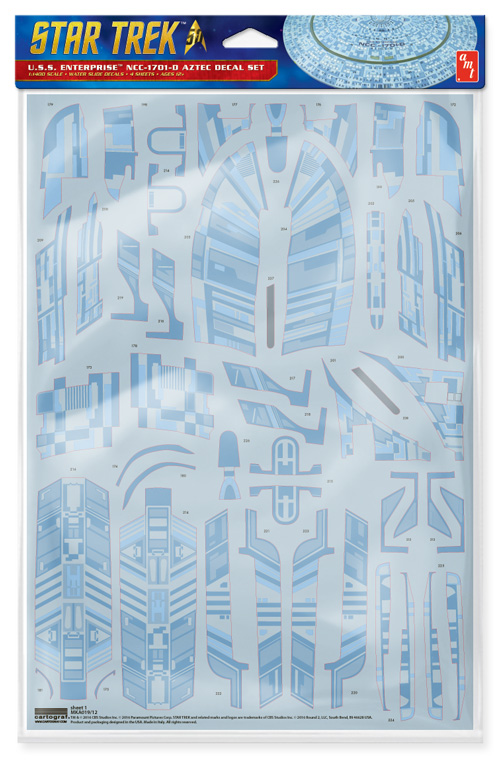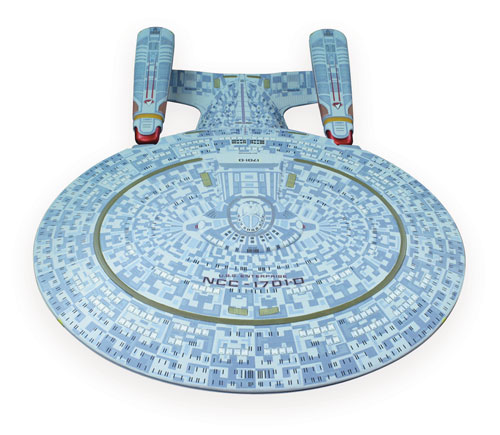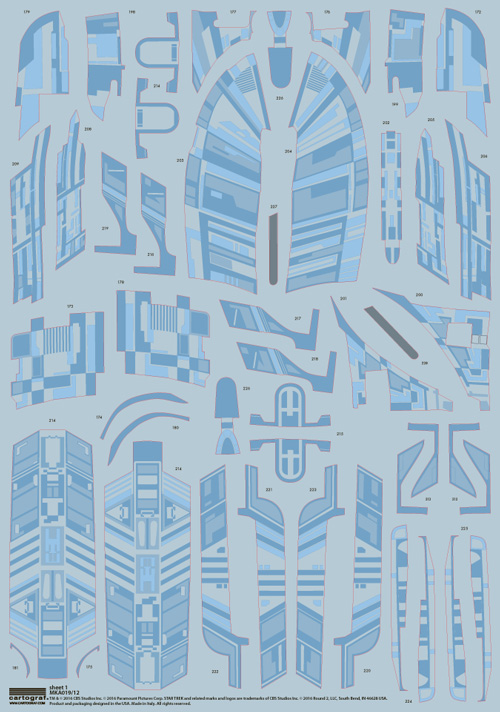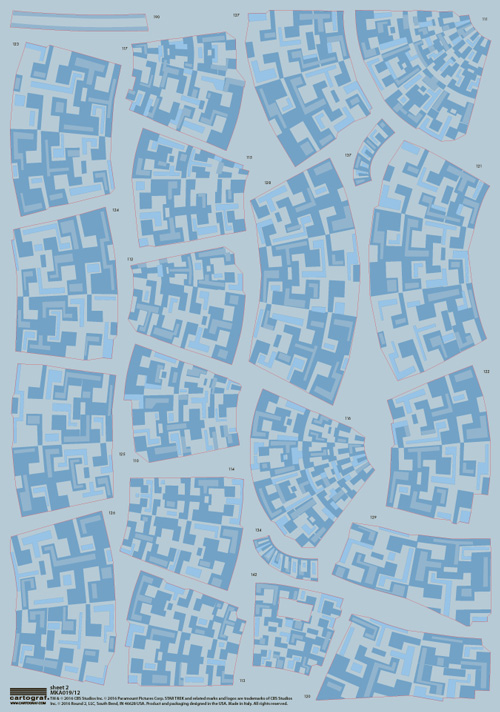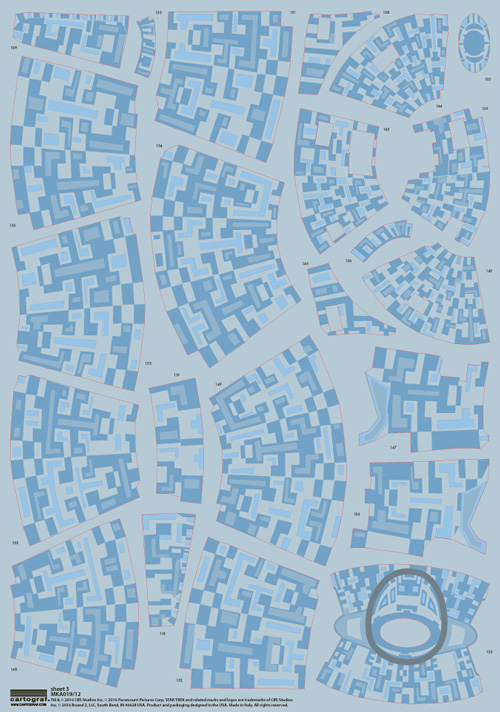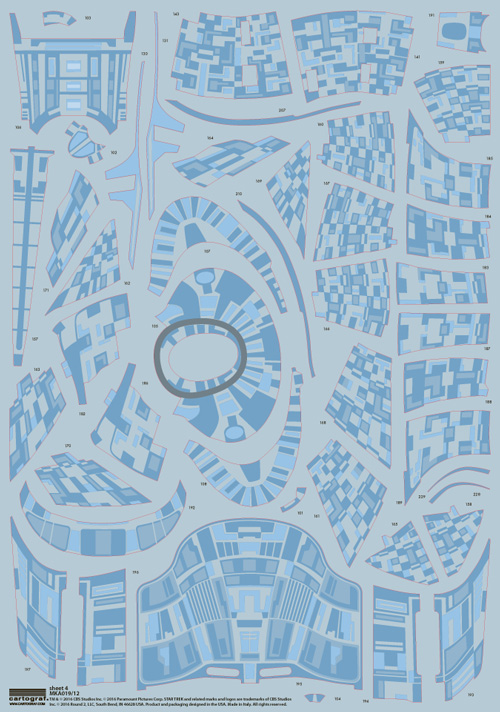 40 Responses to "Star Trek Model Kits: U.S.S. Enterprise D & Aztec Decals sneak peek"