Posts Tagged 'Hawk'
I've been hip deep in other matters this week, but I wanted to be sure I upheld my promise to show something cool this week. You could skip to the bottom of the post if you want another clue about "what's in the box," but you'll miss a closer look at our new 1:72scale  Space:1999 Hawk kit box art and test shots!
Here is a full view of the Hawk box illustration followed by a closer look at the ship and the illustration placed in the context of our box face layout. The rest of the packaging is still underway.
As with all first test shots, this one DOES have some problems that will get worked out before release. The most noticeable problems are sink marks due to the injection machine not being fully primed for injection. Additionally, there are fit problems with some of the locator pins. Some parts appear to be bent, but straightened out during assembly. Here is a look at the full sprue followed by various looks at the assembled test shot. Don't mind the mess. These builds are usually hastily assembled glue bombs. Photos of our publicity buildup will be available soon.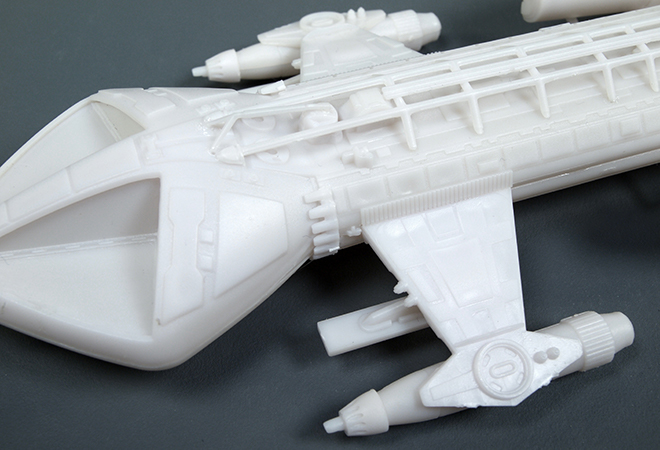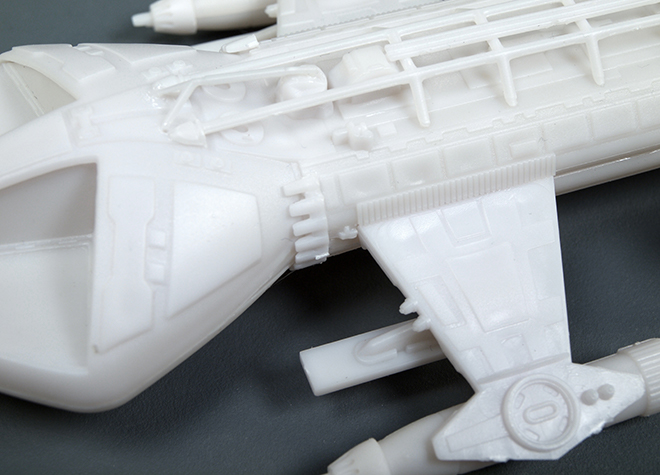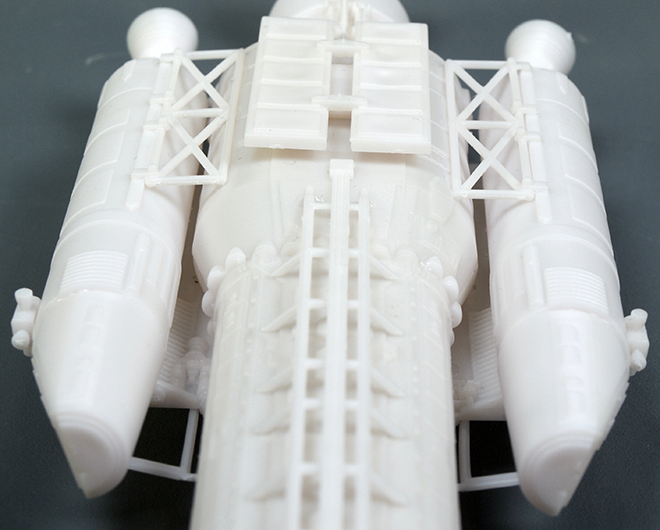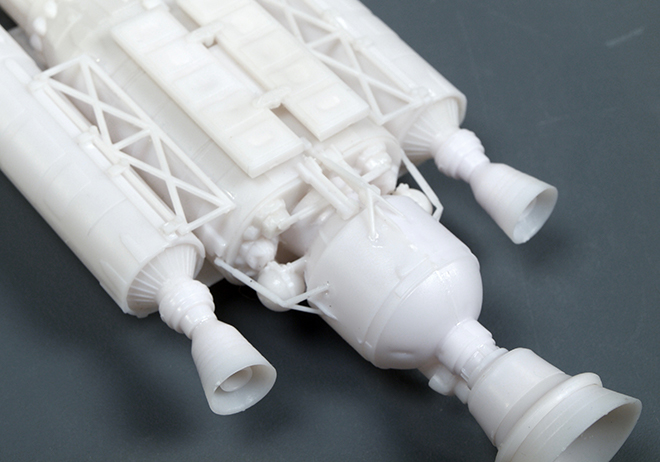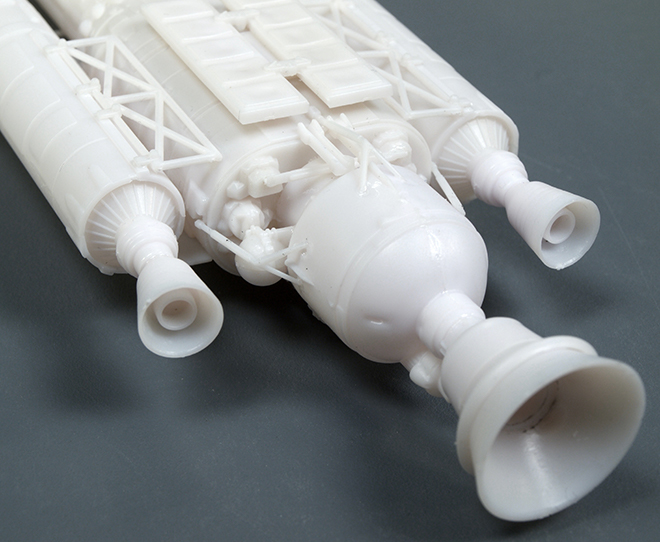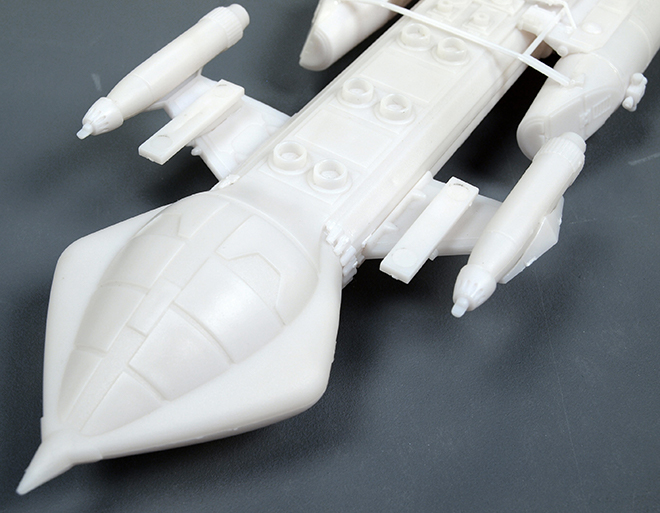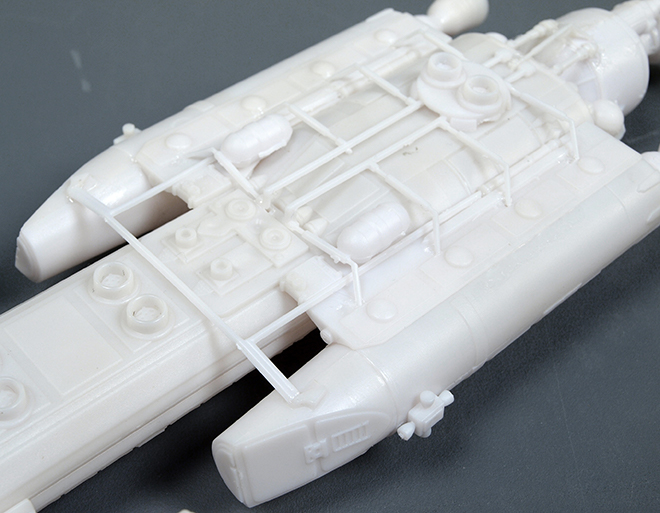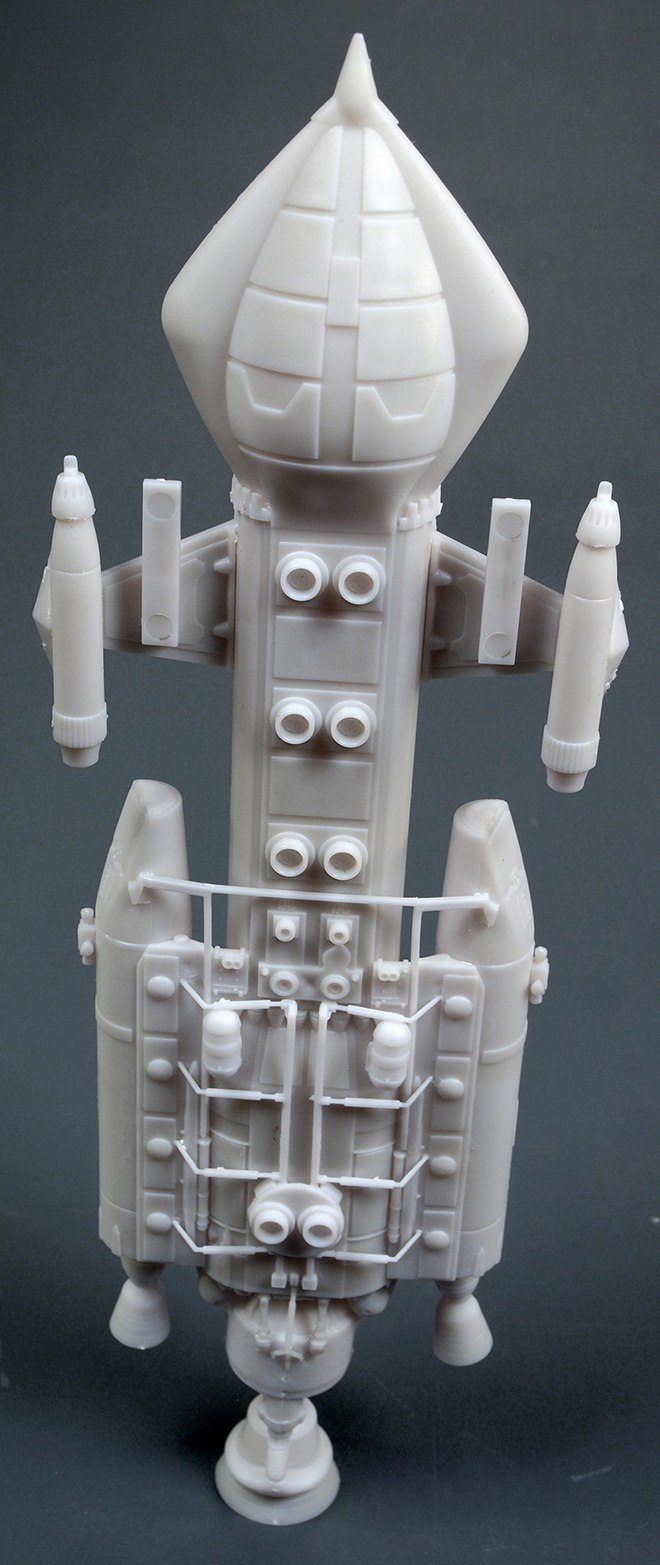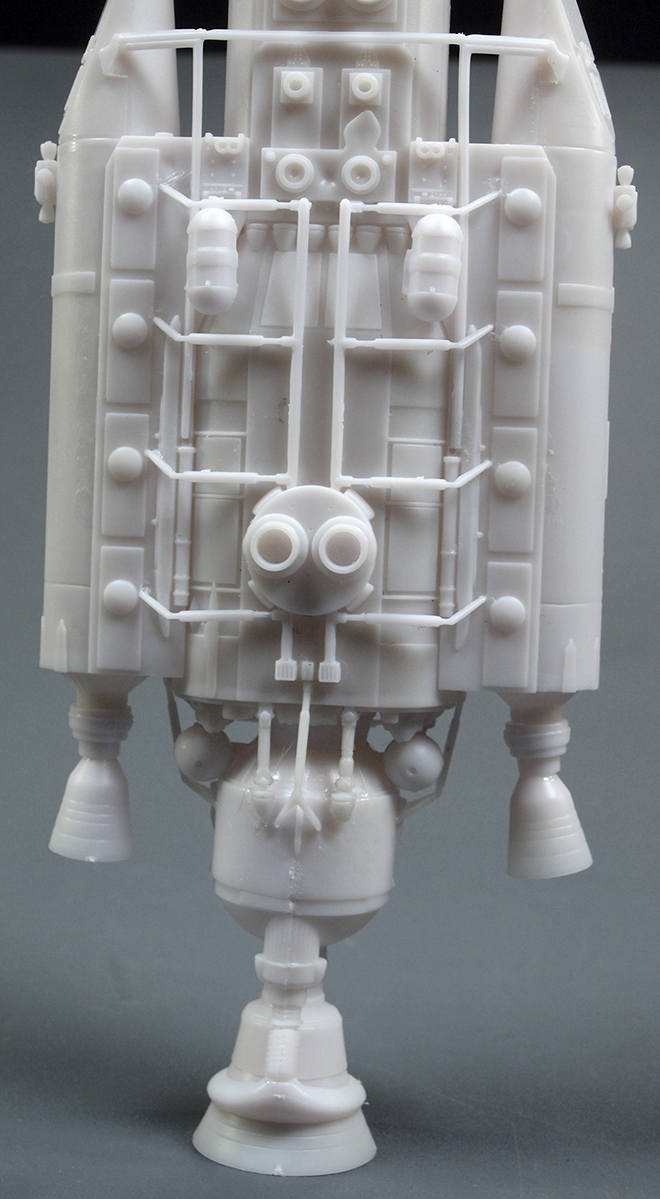 And as promised…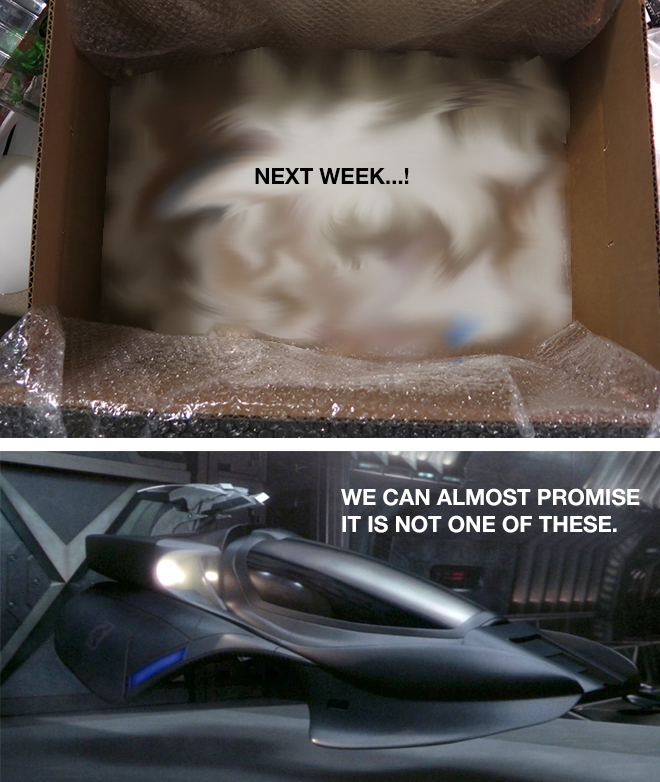 One of the great features in the new Lindberg and Hawk releases are the improved instruction sheets.  We want modellers to have fun with our kits and the instructions are a large part of that experience.
Many of the previous iterations included excessive amounts of text, steps that jumped around the page, and sometimes in sequences that made little sense.  See the old and new version of the HL429 USS Hazard Navy Minesweeper.  Or in some cases, such as the HL439 Tabletop Navy 2-Pack: HMS King George V & HMS Dorsetshire, the vintage instructions contain errors that have been overlooked for year.  The parts in the kit were different than what was pictured in the original instructions.  I have found several instances where tools were modified but the instruction sheet stayed the same.
In our new releases you will see instructions with clean line art, steps ordered in a more clear and thoughtful manner, an extended layout allowing for more detailed paint and decal diagrams, and an overall better look.  Let us know what you think of the improvements.