Lindberg Model kits: New Instruction Sheets
Friday, May 13, 2016
One of the great features in the new Lindberg and Hawk releases are the improved instruction sheets.  We want modellers to have fun with our kits and the instructions are a large part of that experience.
Many of the previous iterations included excessive amounts of text, steps that jumped around the page, and sometimes in sequences that made little sense.  See the old and new version of the HL429 USS Hazard Navy Minesweeper.  Or in some cases, such as the HL439 Tabletop Navy 2-Pack: HMS King George V & HMS Dorsetshire, the vintage instructions contain errors that have been overlooked for year.  The parts in the kit were different than what was pictured in the original instructions.  I have found several instances where tools were modified but the instruction sheet stayed the same.
In our new releases you will see instructions with clean line art, steps ordered in a more clear and thoughtful manner, an extended layout allowing for more detailed paint and decal diagrams, and an overall better look.  Let us know what you think of the improvements.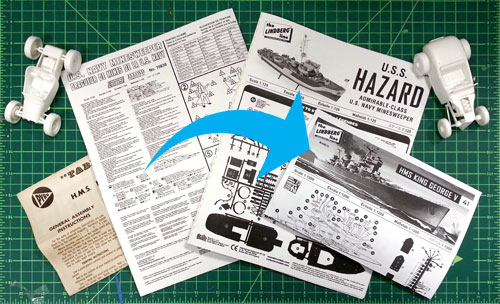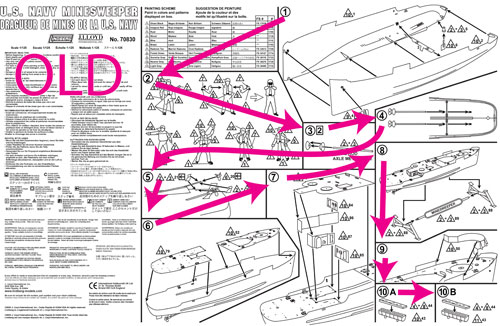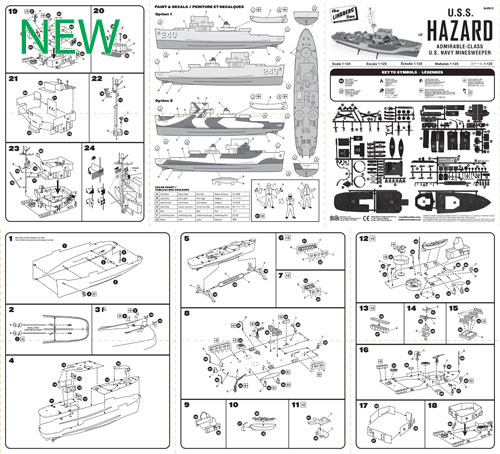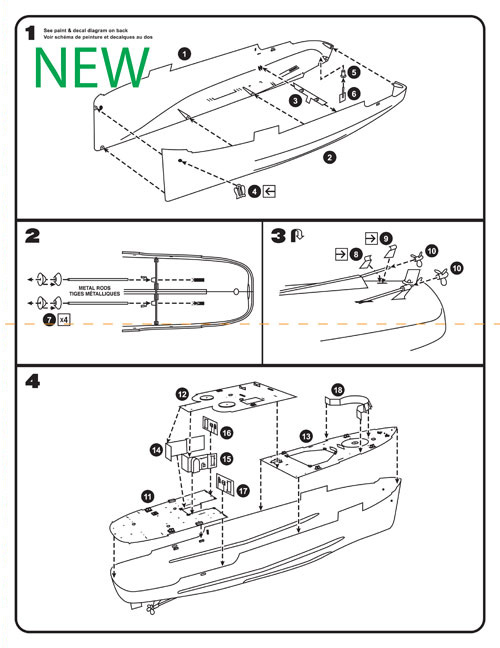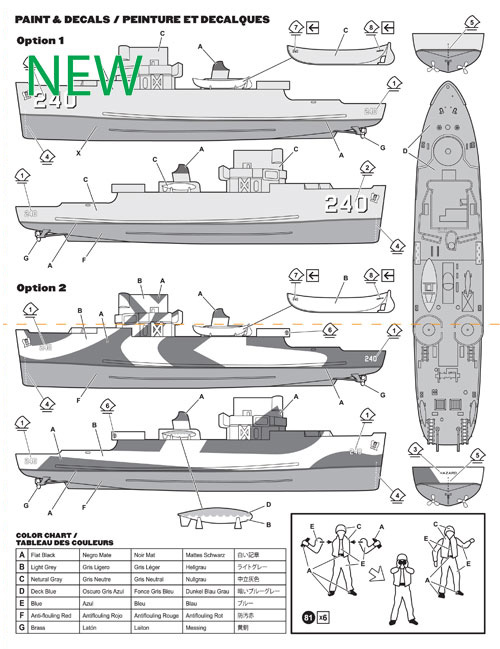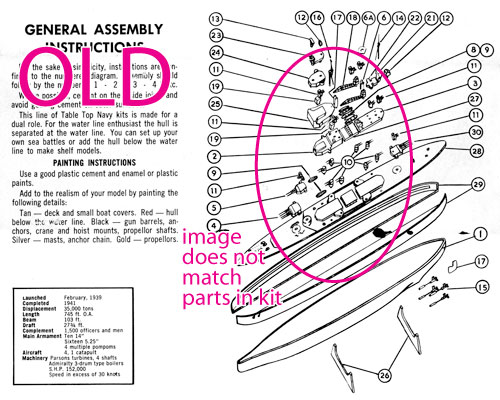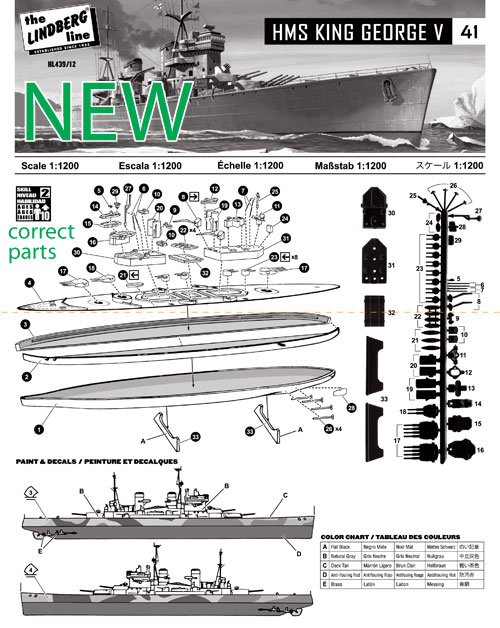 13 Responses to "Lindberg Model kits: New Instruction Sheets"