Posts Tagged 'Cadet Series'
Here's a quick update on another exciting Star Trek kit that should be arriving on hobby store shelves before summer. The U.S.S. Enterprise Box Set should arrive on store shelves in April.
This set features snap-together kits of all seven ships from Enterprise to The Original Series and on through Star Trek: Nemesis. The NX-01 is all-new for this release for the first time in 1/2500 scale. Display bases are included for every ship in the set. One last minute change from our previous announcements about the set is that instead of pressure sensitive decals, such as those that come in Gundam figures, we will now include standard water-slide decals for every ship. The decals come on five large sheets that are packed edge to edge with technical markings as well as aztec paneling. Each ship comes molded in its appropriate base color leaving only a few spots of paint to be needed for completists.
In an upcoming blog I'll feature our new 22″ Eagle with cargo pod and touch on the packaging for that to lead up to a full reveal of the new kit's packaging.
Save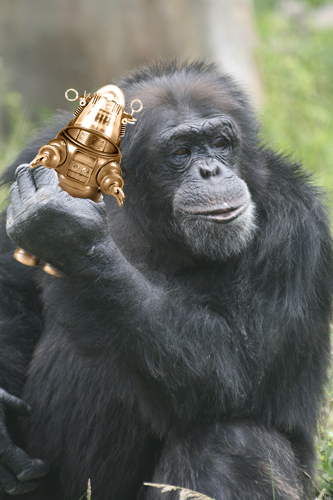 Our first 1701CLUB update has been sent out. If you signed up for the club but did not receive it, just drop us an email through the contact page of our website. Please be sure to check your spam filters. In a few cases, we have had members' correct email information in our system but they did not receive the update. We will still be able to show the first update to them using an alternate method but we will not be able to do that every time going forward.
If you haven't seen it yet, we finally got our Wonderfest presentation set up on our Round2ForYou YouTube Channel. Be sure to check it out! Thanks to Modelman Tom for putting all the polish on the clips.
Thanks for all of the feedback to my last post. It will really help us decide what to do next in our Star Trek Cadet Series line. Feel free to keep responding to that thread with more comments or suggestions.
I was going through my bookmarks the other day, doing some house cleaning and organizing and came across the Polarpaedia page. Someone had pointed it out to me way back at our first appearance at Wonderfest. It was a site I thought would be a good reference about the history of the Polar Lights Model Kits brand. I knew there was a lot going on the PL message boards back in the day and had heard some of what went on back then from some of the folks that carried over from PM to R2. As I looked at the site again, I took note of traditions that had been begun but had fizzled through the years. I know bringing back the glory days is impossible but I'm wondering what little things can we bring back that were worthwhile back then? What are we missing? What can we bring back? The one particular thing that I took notice of was the Golden Frankie awards given out each year at Wonderfest to celebrate one individual's impact on the hobby. Though we don't currently have the license to pop a Frankenstein, maybe we could do something similar. I'm open to any thoughts or ideas.