Archive for February 15th, 2018
It has been a while since I've showed a pic like this. It doesn't show the stacks of boxes and test shots immediately to the right of this view.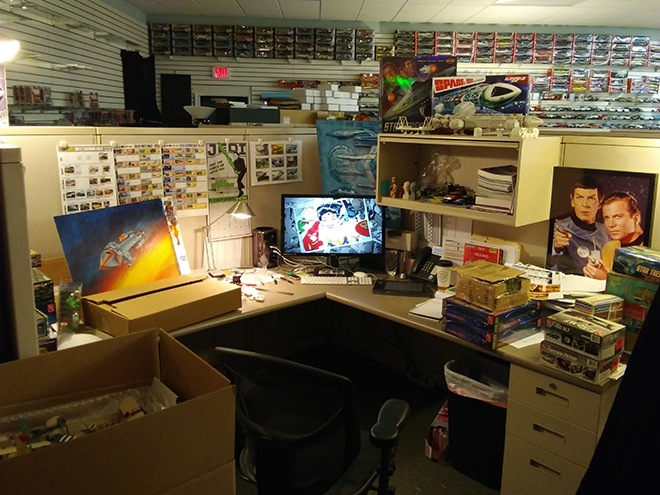 In the life of a Round 2 model kit developer, there are ebbs and flows just like in every other job. Sometimes you are working at a breakneck pace to get a release (or several) out on time. Sometimes the work you are doing just isn't all THAT interesting such as when we are retouching vintage model kit box art or working on assembly instruction sheets (tedious work and the most undervalued part of any kit). And then sometimes, every once and a while, within a week's time you get deluged with new and exciting stuff to review and comment on and you realize it is all stacked up in one place. So you snap a pick like this one. I'll be unveiling closer looks at all of this stuff in the coming weeks.