Archive for February 22nd, 2018
I've been hip deep in other matters this week, but I wanted to be sure I upheld my promise to show something cool this week. You could skip to the bottom of the post if you want another clue about "what's in the box," but you'll miss a closer look at our new 1:72scale  Space:1999 Hawk kit box art and test shots!
Here is a full view of the Hawk box illustration followed by a closer look at the ship and the illustration placed in the context of our box face layout. The rest of the packaging is still underway.
As with all first test shots, this one DOES have some problems that will get worked out before release. The most noticeable problems are sink marks due to the injection machine not being fully primed for injection. Additionally, there are fit problems with some of the locator pins. Some parts appear to be bent, but straightened out during assembly. Here is a look at the full sprue followed by various looks at the assembled test shot. Don't mind the mess. These builds are usually hastily assembled glue bombs. Photos of our publicity buildup will be available soon.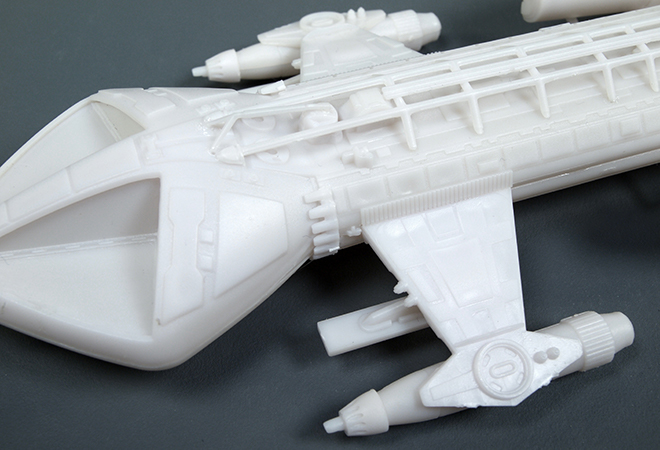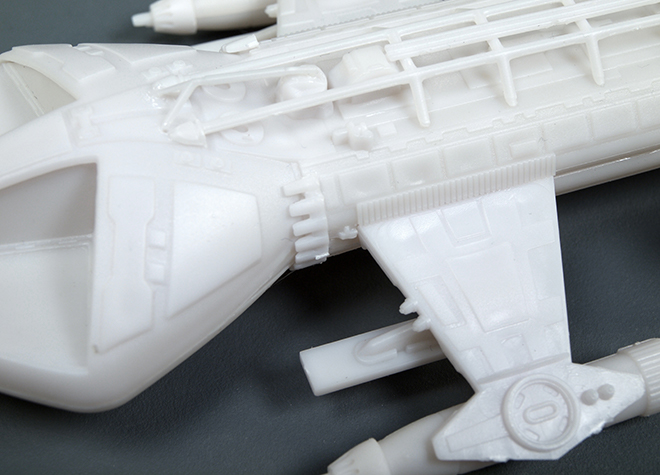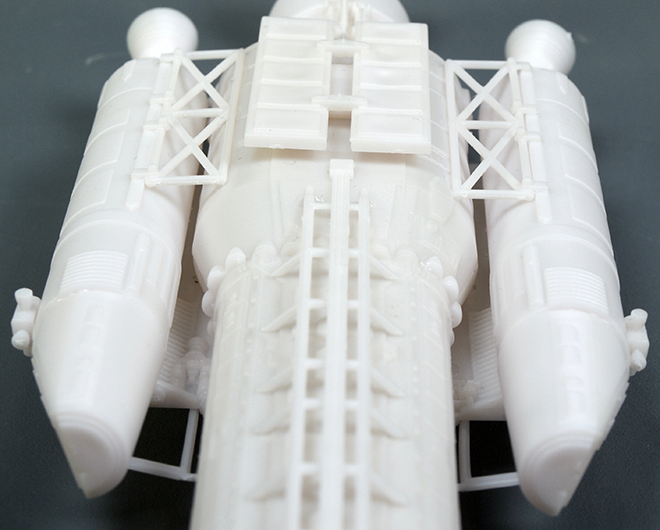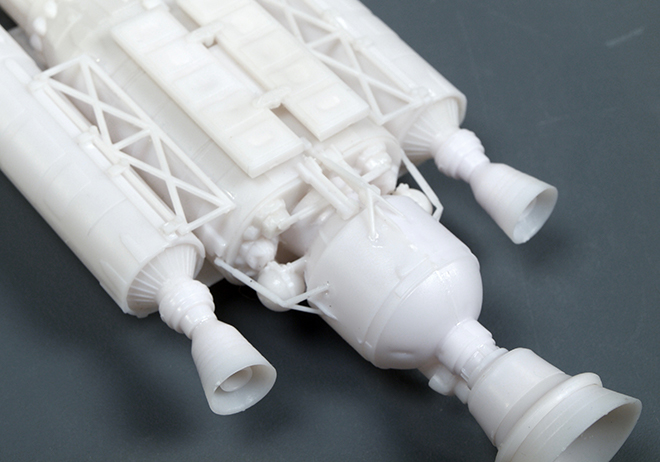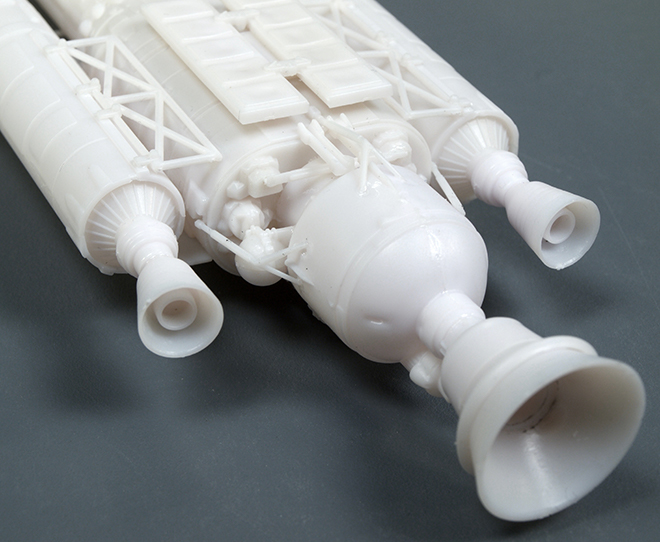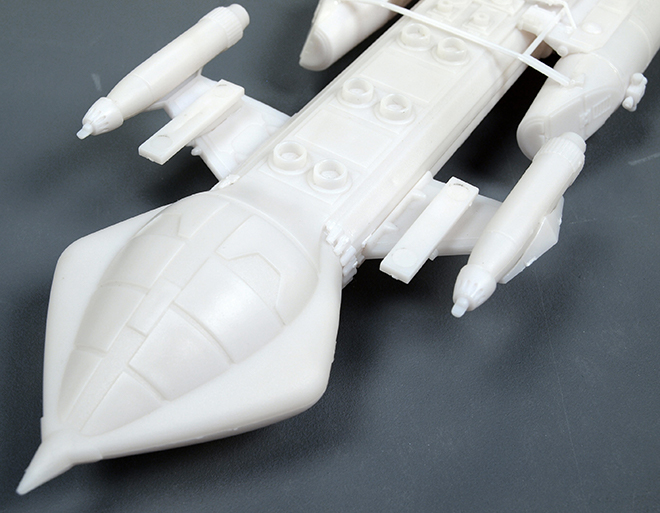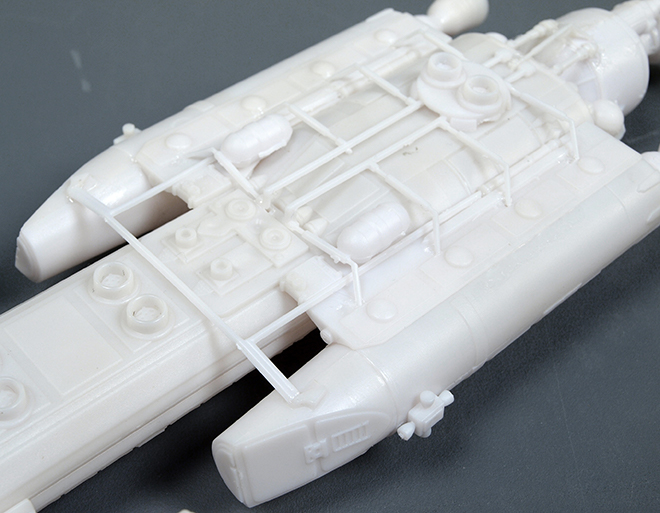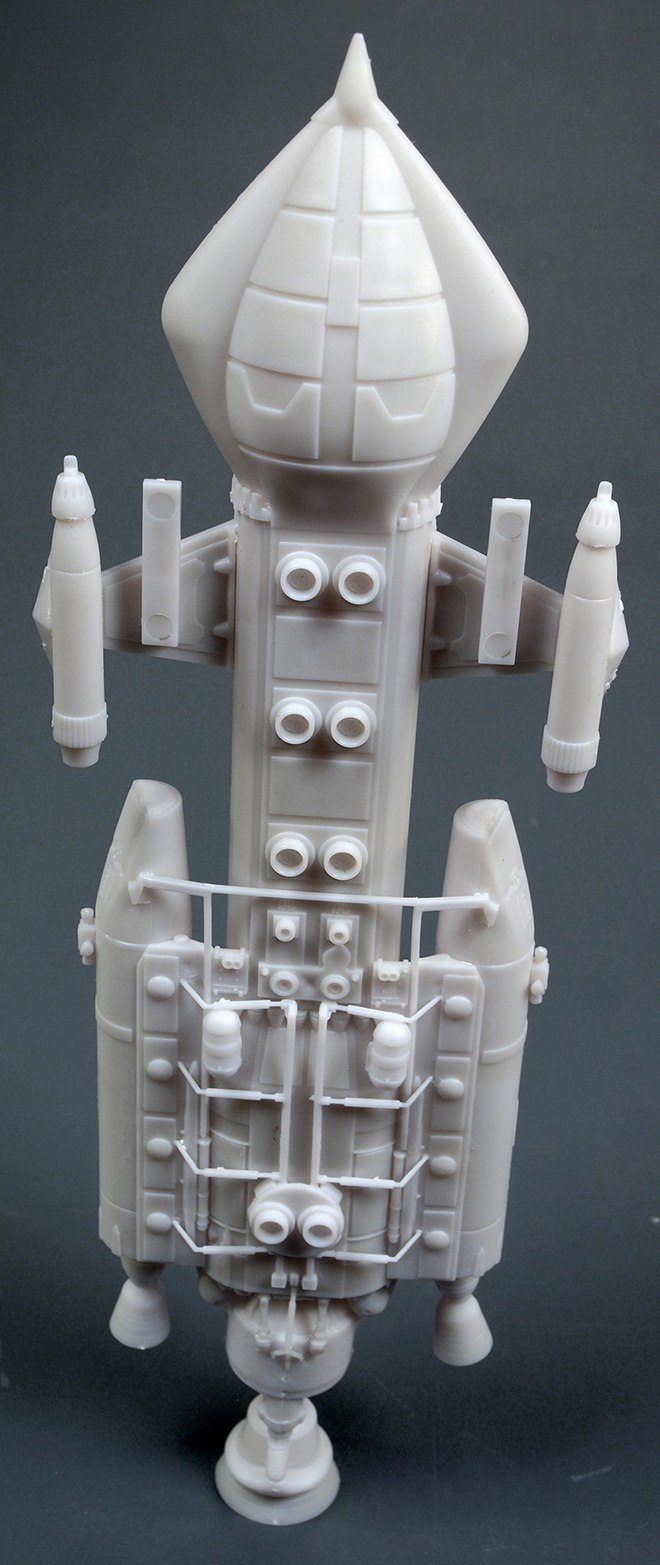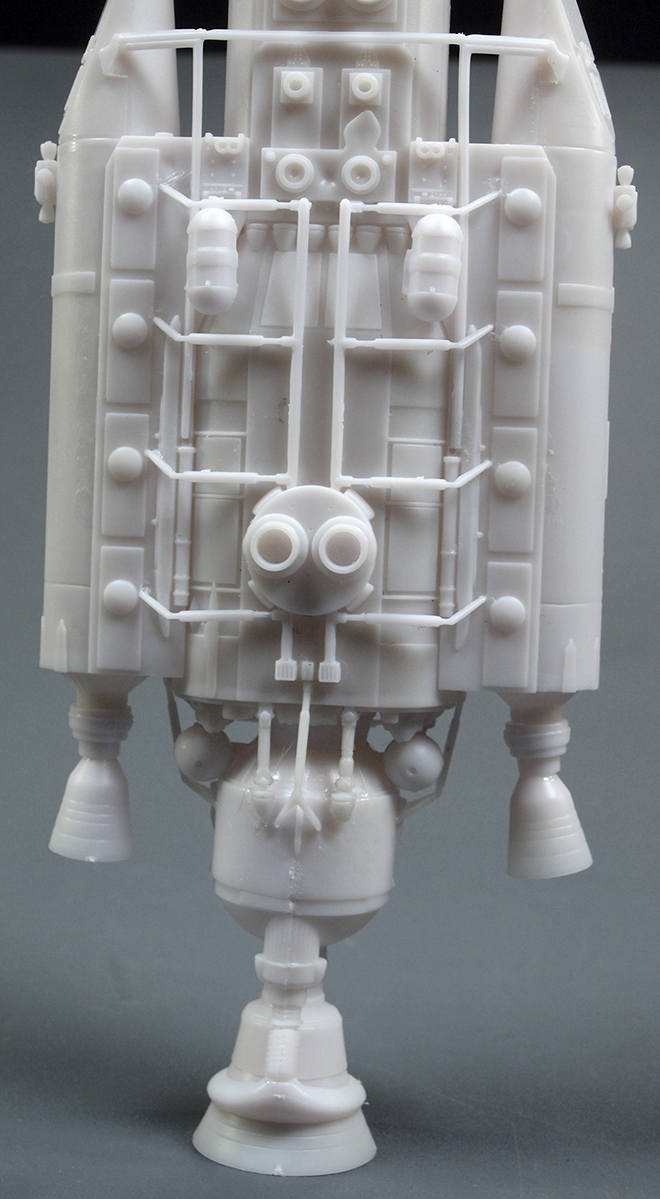 And as promised…