Archive for May 8th, 2009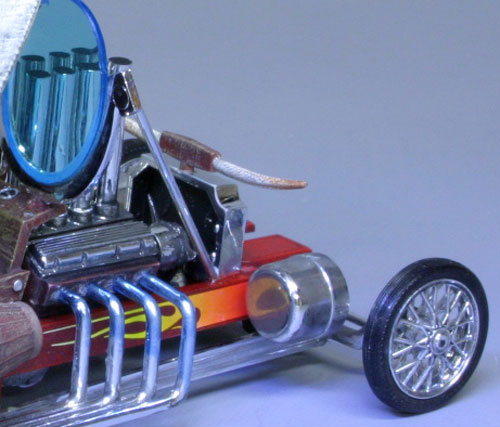 Another preview of our upcoming appearance at Wonderfest.
Cars- While the primary focus of the show is sci-fi and fantasy, there are some attendees that have some interest in other subject matter. Whether they want to build up cars with as much attention as their Enterprise or just want the parts to kit bash like some of the old filming models were, we'll have a few buildups to show off to them.
There are cars I like (My favorite "real" car is a '69 Chevelle), but I wouldn't call myself a "car guy". I don't know the ins and outs of them. I don't know what transmission was used for whatever model but we've got guys on staff here that do and they also have a great appreciation for cool car model kits. The emphasis seems to be on the classic/retro, cool/crazy or just the detailed but kind of mundane semi tractor. (mundane to me maybe, gold to you folks who know who you are)
We'll be showing off builds of…
Rupp SnoSport
Lil' Stogie
Chevy Titan Cabover
And maybe a few more.
We should have package mockups of  the Royal Rail and a few others.