Archive for May 4th, 2009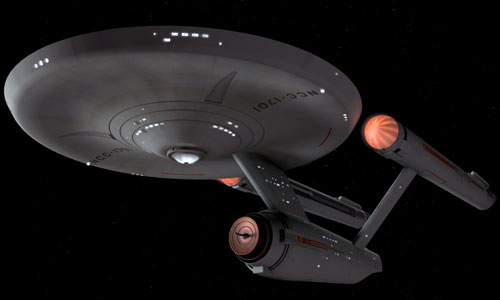 So, we keep hearing that a 1/350 scale Star Trek Original Series Enterprise might be popular. I've heard it from a few folks that model builders of all shapes and sizes think it's a grand idea… well those that have the room anyway. It is probably the most iconic spacecraft (or any vehicle for that matter) of all time and we are giddy as little school children to do it.
So we've begun planning, gotten some excellent consultants involved and we're off and running. We've got tons of ideas to make the ultimate Enterprise kit. Now here's my question to you modeling fans, what would you include in your dream Star Trek Enterprise model kit? Come one, come all and leave your remarks here in the comments area of this blog entry. All ideas will be considered but on the other hand nothing will be promised.