Archive for May 13th, 2009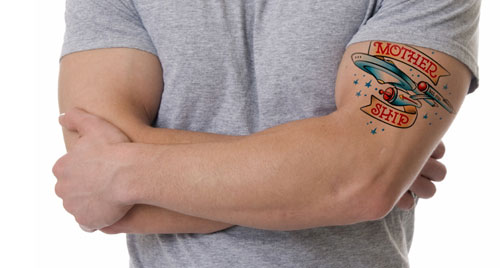 The new "Star Trek" film showed it's box office muscle this past weekend, surpassing industry expectations by bringing in over 75.2 million in domestic ticket sales – that's the biggest opening for a Trek movie, like, ever. So – that said, it looks like Trek is going to keep on Trekkin' for quite a while. (And, hopefully, so will our Star Trek model kits!)
How cool is it that Star Trek is part of the general public's consciousness again? Paramount has done a stellar job of marketing the new Trek flick, and that's bound to have a positive effect on all Trek-related merchandise, classic Trek or "new" Trek. Interest in our Star Trek kits seems to be pretty high, and the positive buzz surrounding the new film should help further interest.
Stop by our booth at WonderFest this weekend to see what we have planned for Trek the rest of the year. Let us know what you want to see from us – both classic re-releases and new kits. Fill out one of our questionnaires and get a cool freebie that you can use to show off your Trek pride. (Don't worry – our tattoos aren't permanent!)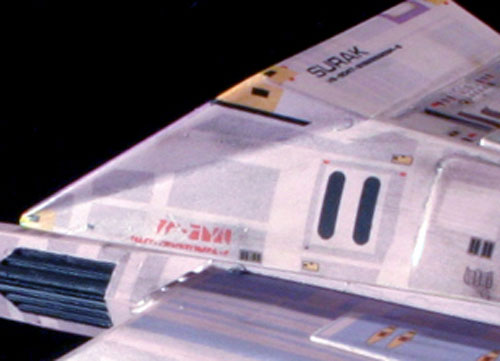 Wonderfest '09… model kits in hand. See you there.
Vulcan Shuttle- This is another great collaboration piece with lot's of spiffy goodness by Jim Small and JT Graphics. Jim has created two great buildups and done all of the groundwork of creating the decals of the Motion Picture version of the ship. JT did a great job turning out the prototype decals for us. In addition to the TMP version, we'll be showing a preliminary concept of a Federation version. The Motion Picture version will show a few of the details we will be adjusting to make the ship more accurate to the filming model. Come to the show to find out a few more cool tidbits about the kit.
In addition to the Vulcan Shuttles, we'll have our buildup of the classic AMT Spock vs the three-headed snake kit. It's a great little kit that builds well and has the perfect amount of detail and retro kooky-ness. With this kit, Spock will live long and prosper… not so sure about the snakes though.