Posts Tagged 'garage accessories'
Continuing a series of articles that take a look at some upcoming sets of 1/25 scale garage accessories…
We don't want to make the same mistake for our third release as we did with the first two. Release #3 is scheduled for a Q2 2019 release, but the mockup has already been completed and we should have test shots soon. Here is a sneak peek at our mockup for this uplifting release. (see what I did there?)
As you can see it will be a 9′ service lift. It includes a figure with an impact wrench. The arms of the lift are articulated and they can be set at any height.
Here is the first look at our second upcoming 1/25 scale garage accessories set, Tip Top Shop! The set features two figures, workbench, compressor, jacks, and soda machine along with a plethora of other handy equipment.
The decal sheet includes peg holes for the workbench, equipment labels oil brand labels, calendars, shop signs and more.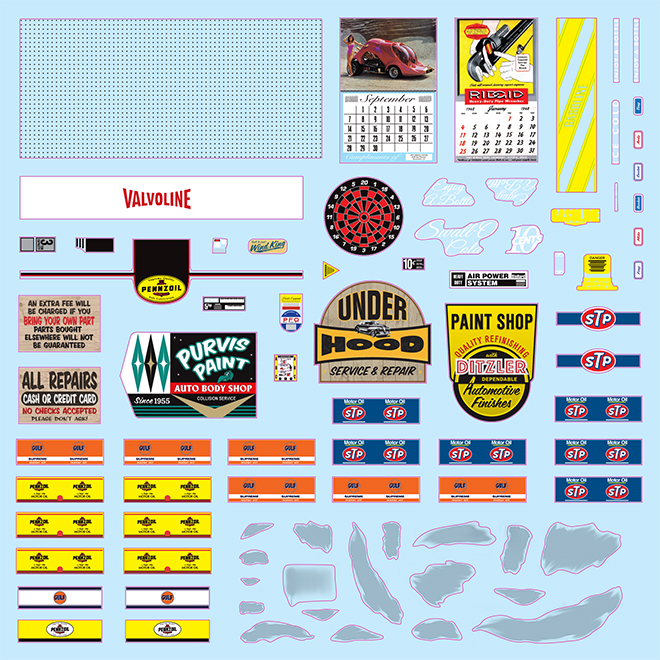 Some folks like to see "behind the scenes" processes that go into creating our packaging. Here is a look at before and after photographs compared to the illustrated look you find on the packaging.
Look for the kit in December!
We have been working on a special new series of kits that we have not yet taken the time to reveal. And it is almost time to deliver! (egg on our face!) So check out the next few blog entries to see what we have coming.
Here is the first look at some upcoming sets of 1/25 scale garage accessories.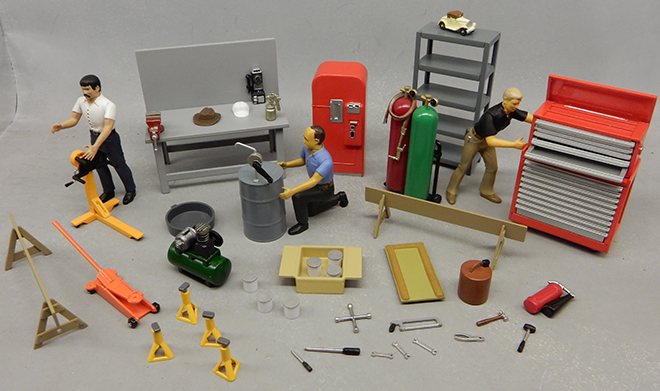 We are starting with two sets. The first comes in November and the second comes in December.
Weekend Wrenchin' comes first featuring a hard-working mechanic, tool chests, creeper, shelf unit, acetylene welding tanks and hand tools.
This gives a detailed look at everything in the kit.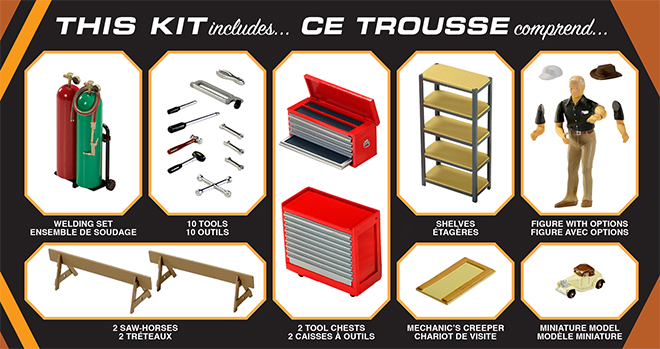 And here is a look at the great decal sheet that comes with it. All equipment labels are included along with decals for garage signs, oil stains and even logos for the figure's baseball cap!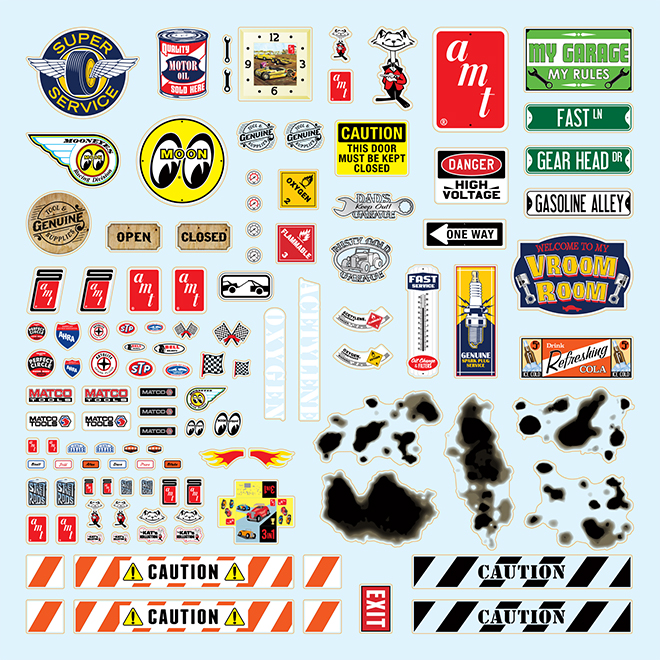 Look for this kit in just a few weeks!