AMT Model Kits: Garage Accessory Series Set #2
Thursday, October 11, 2018
Here is the first look at our second upcoming 1/25 scale garage accessories set, Tip Top Shop! The set features two figures, workbench, compressor, jacks, and soda machine along with a plethora of other handy equipment.
The decal sheet includes peg holes for the workbench, equipment labels oil brand labels, calendars, shop signs and more.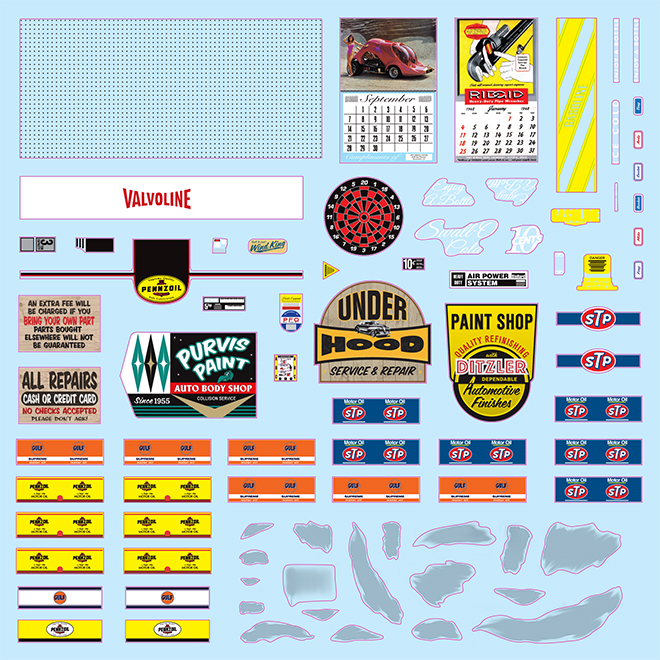 Some folks like to see "behind the scenes" processes that go into creating our packaging. Here is a look at before and after photographs compared to the illustrated look you find on the packaging.
Look for the kit in December!