Lindberg Model kits: 1959 Century Coronado Boat!
Thursday, August 4, 2016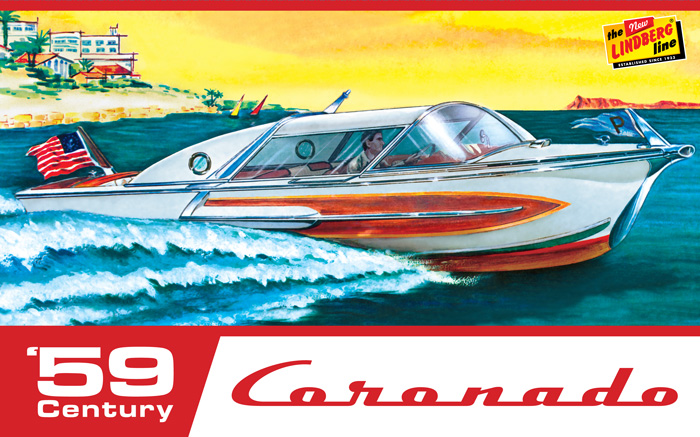 For those fans of mid-century chrome and bubble tops Lindberg has a kit for you.  We found a few boats hidden in our tool collection that haven't been seen since the 1960s and the first one to be released is the 1959 Century Coronado.    The 21-foot Coronado was the flagship of Century's line of runabouts and was known for its luxury and styling.  The boat was designed by Richard Arbib, mostly notable for his watch and automobile designs, including the 1957 Hudson Hornet.  If you would like to know more about the Coronado and see some pictures check out "The Cadillac of Boats"on WoodyBoater.com.  Also check out some of the articles at Forgottenfiberglass.com or CarStyling.ru about Richard Arbib's car designs.
Features include: full color decals, vintage boxart, display base, chrome parts, plastic flags, sliding canopy, and a removable engine cover.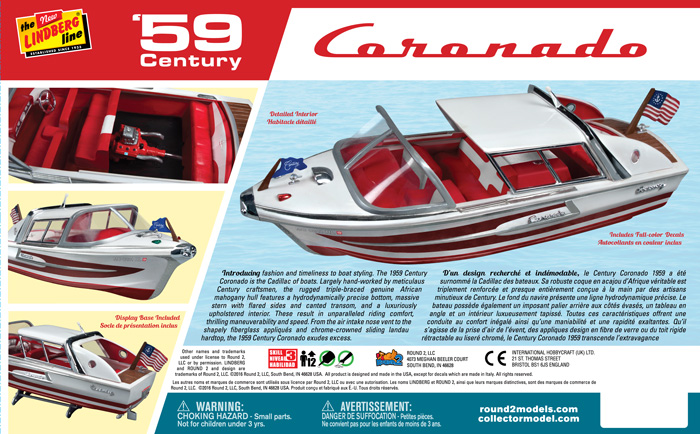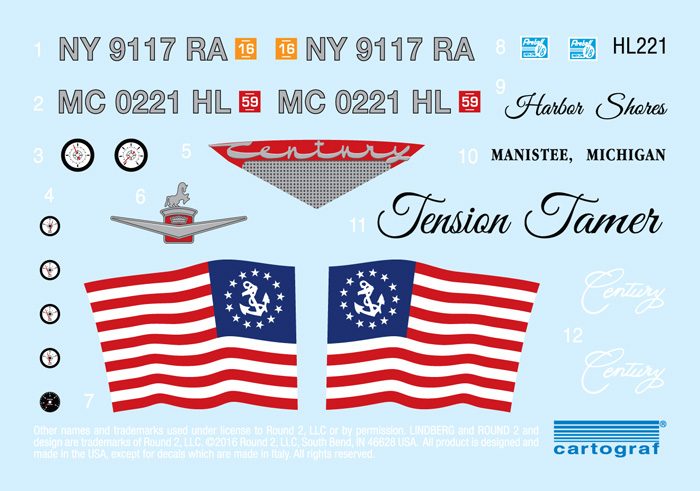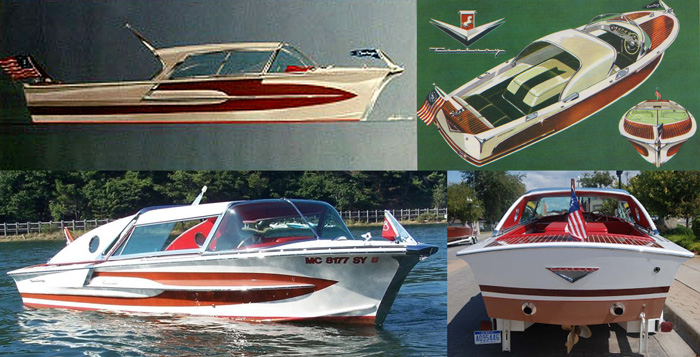 Above: Richard Arbib's Coronado designs and photos of the real thing.  Below: More of Arbib's designs including the 1957 Hudson Hornet, the 1952 Packard Pan-American Roadster, the 1954 Ford Atmos, and the 1956 Astra-Gnome.

3 Responses to "Lindberg Model kits: 1959 Century Coronado Boat!"