AMT Model kits: 1964 Belvedere Lawman NEW PARTS!
Thursday, April 14, 2016
The long-rumored and anxiously awaited 1964 Belvedere 426 Super Stock Lawman will soon be here!  With the release comes a few parts from new tooling.  The shining features of the new tooling are the 2 all new sets of rims: a stock steel rim with an optional chrome hubcap and a Torq Thrust rim.  New front spindles, rear blocks, and shocks will be included that enable the suspension to be raised or lowered, to achieve the proper wheel stance of the drag racer.  The new parts will also include: racing headers, dual chrome air horns, intake manifold, chrome tachometer with oil gauge, and 2 different hood scoop options.
Accompany the new parts, the Lawman will have highly accurate decal sheet, updated instructions, chrome parts and vinyl drag slicks.  The packaging will feature a full color tray and a new painting from Brad Leisure.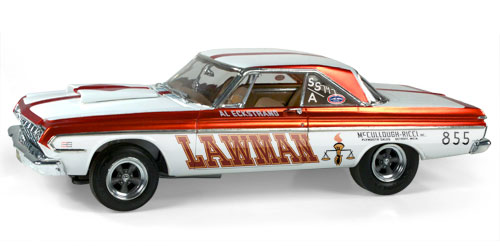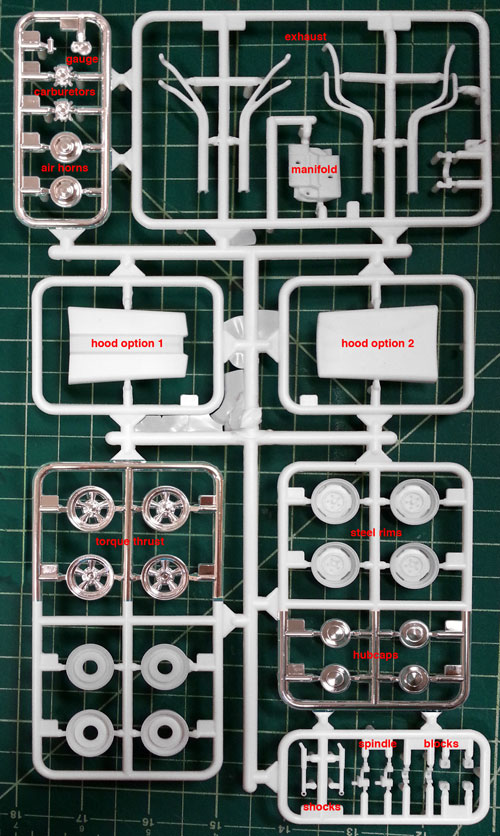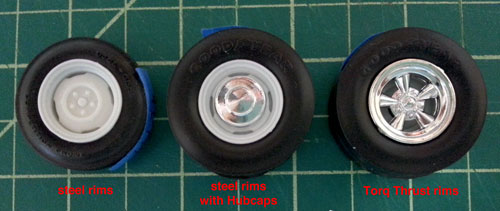 4 Responses to "AMT Model kits: 1964 Belvedere Lawman NEW PARTS!"