Star Trek Model Kits: U.S.S. Defiant update
Friday, December 1, 2017
When we offered a re-issue of the AMT U.S.S. Defiant from STAR TREK: Deep Space Nine a few years ago it turned out to be a nice solid seller for us. It offered a substantially-sized kit at the odd scale of 1:420. However, the sweet success was short lived. After just a few production orders for us, the tooling was catastrophically broken. It was going to cost us the price of a new kit to fix it. So we decided to do just that!
It took us a while to get to it, but when it came to deciding on our next 1:1000 release, the Defiant seemed to be the perfect choice. As a kit, the subject is simple from the tooling standpoint. We aren't just making a smaller version of the old AMT kit though. We are making sure that this one is nicely accurate even if it is smaller. 1:1000 puts the overall length at about 6 5/8" long based on an established length of 170 meters. (Yeah, I know the ship was infamous for changing size to meet the need of the shot.) We had Angelo Bastianelli draw up the CAD model which was based on the filming miniature.
The mockup looks great. It features some pretty fine engraved panel lines which the factory states they can match in production. We'll see how it looks when we see test shots. They captured some nice greebly detail in just the right spots. The kit will include clear parts as needed unlike the older kit where things like Bussard collectors were merged into opaque bulkhead parts. The forward-facing weapons on the nacelle cowls, front "mouth" (did they refer to is as a deflector? It obviously isn't a "dish") and round exhaust vents on the back are also clear.
I have to admit I like most of ST:DS9 less than other incarnations of Star Trek. I was one of the viewers the show lost by the time the stakes were raised around the Dominion War. But I have to admit the more I look at this mockup the more I appreciate this ship. If the details translate into the test shots, this will be a great looking little kit!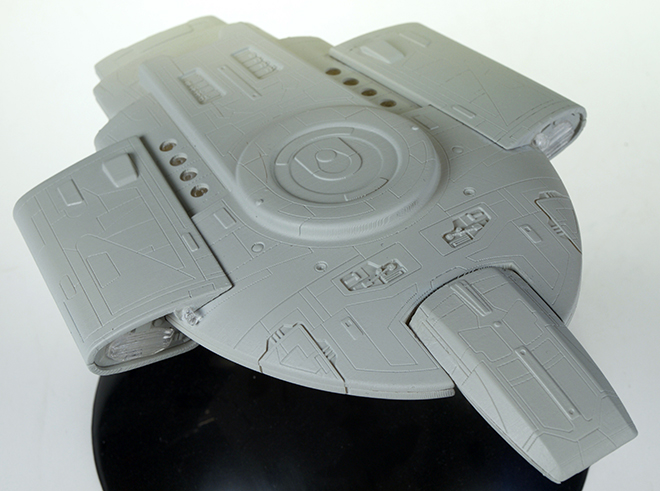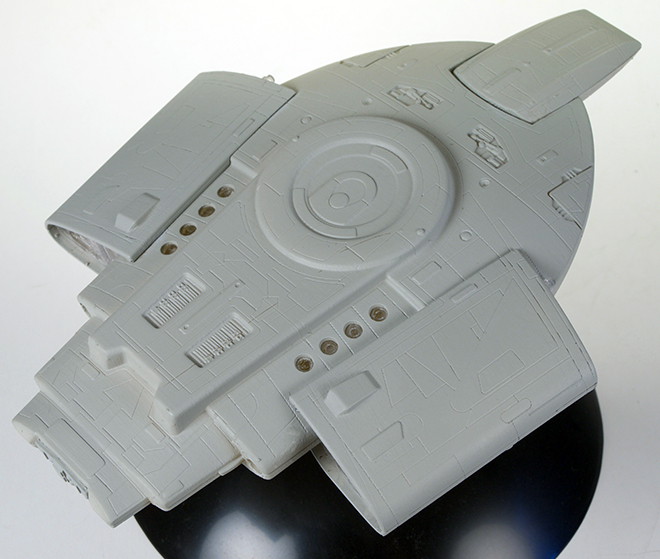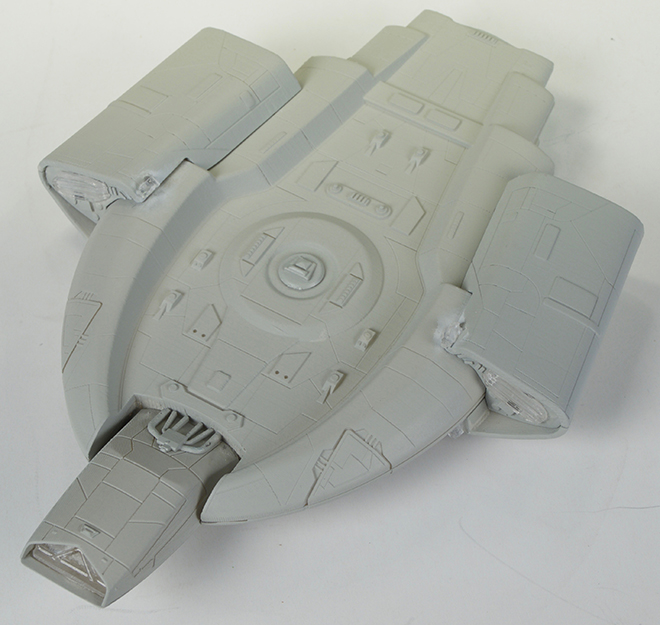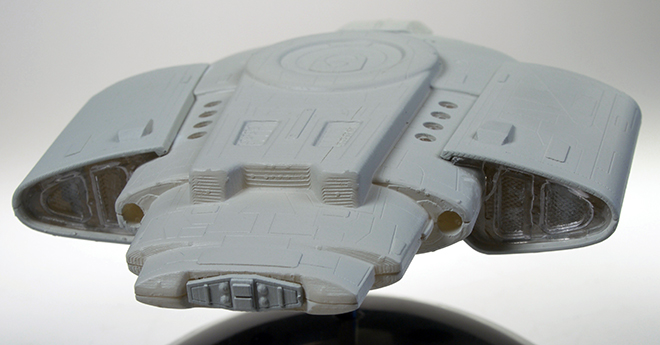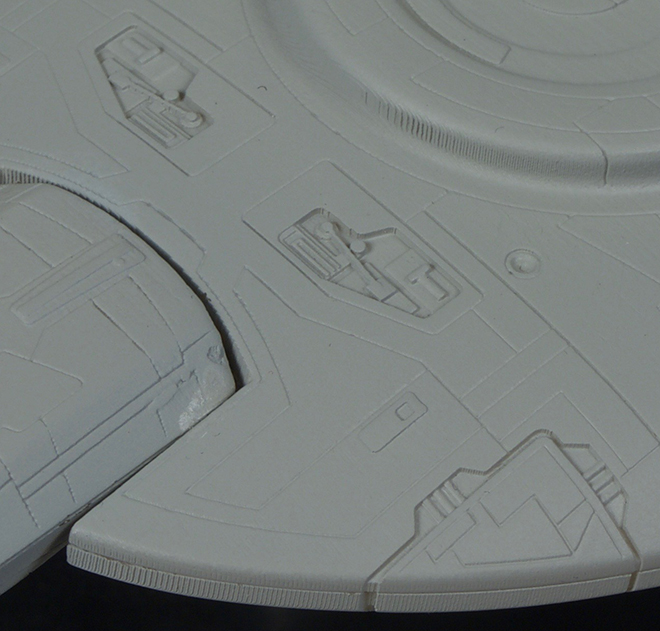 34 Responses to "Star Trek Model Kits: U.S.S. Defiant update"