Archive for October 27th, 2016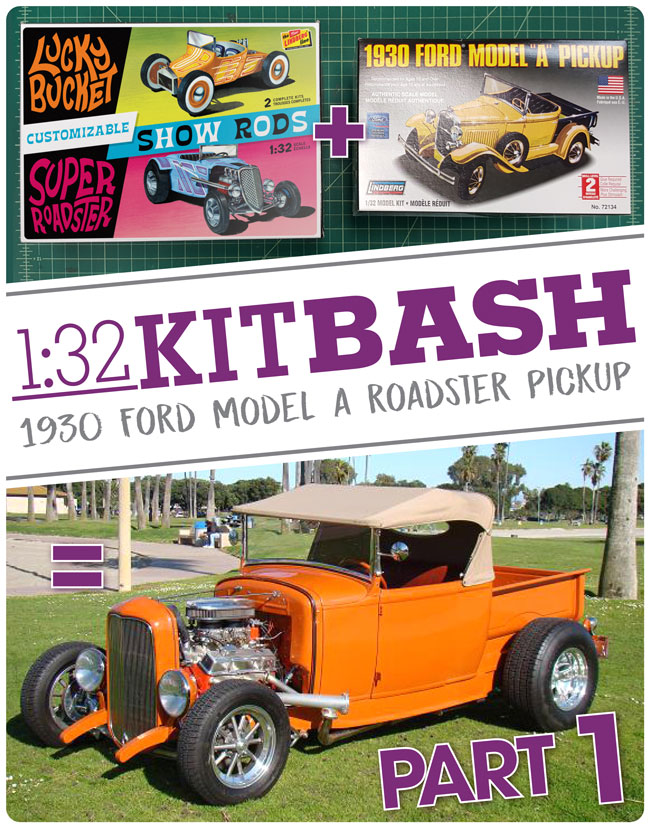 As mentioned in a previous post the Lindberg 1:32 Customizable Show Rod 2-pack will be out soon and one of the cool features is the many parts that can be used to customize the kits – 125 parts to be exact!  The kit includes instructions to build the 2 cars in three different ways but with the parts being interchangeable you could customize many more.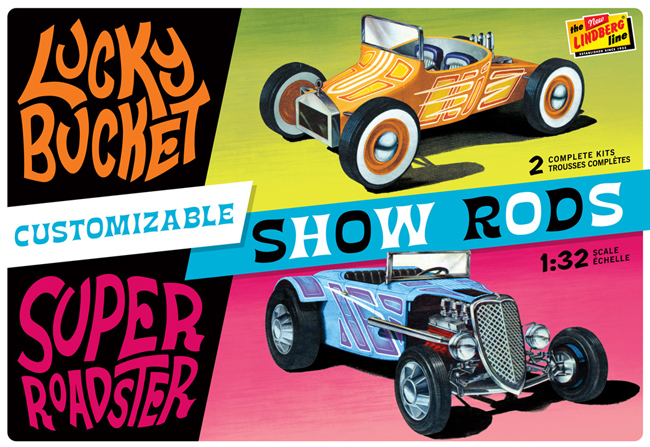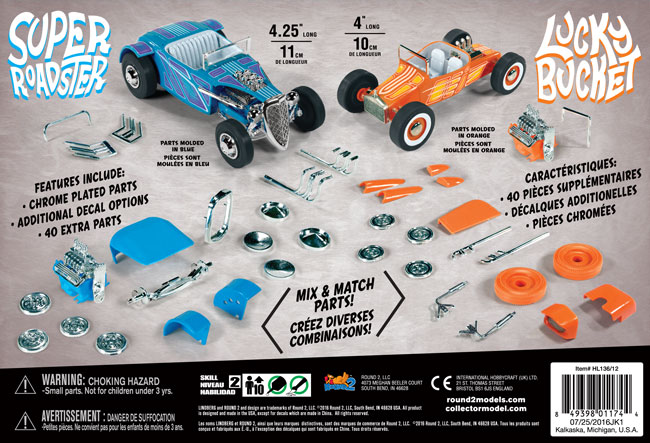 Often not seen in 1:32 car kits are detailed engines and the Show Rod kit includes 2.  I realized the Lindberg line has many older 1:32 releases that could be kitbashed with the Show Rods.  My goal is to use the parts in the new release to customize the Lindberg 1:32 1930 Ford Model A Pickup, item number 72134.  For the paint inspiration I will use the 1975 boxart of Lindberg 1:24 Freaky Ford.  Check out my next post to see my progress.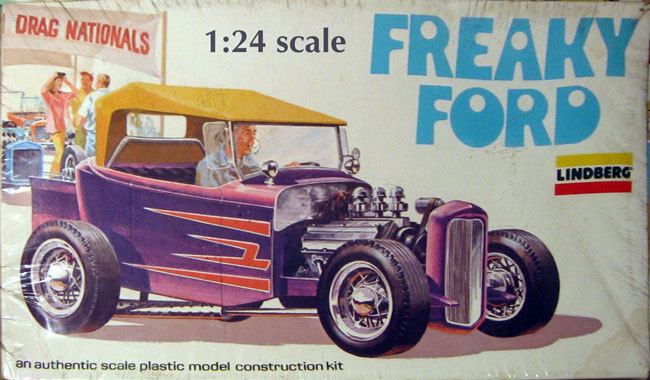 Save