Posts Tagged 'show rods'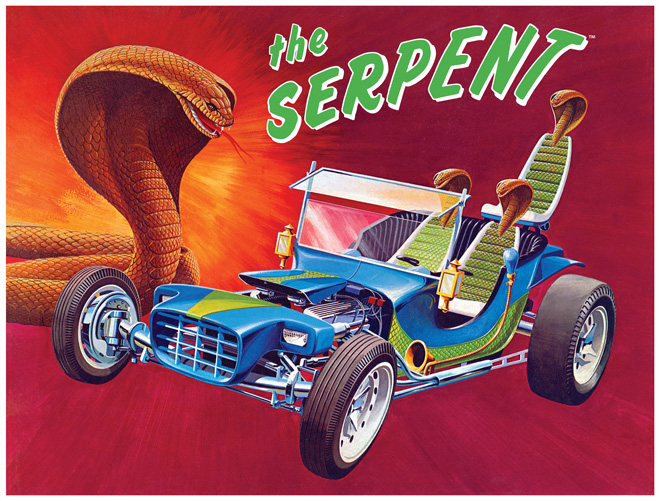 After 47 years and some tooling work the Serpent Sho-Go Rod is ready to roll again! The kit has had quite a few variations over its long history. The first appearance was in Pyro's 1965 catalog as the TeeNT Sho-Go Street Rod and the Gee-T Custom Show Car.  The Serpent variation first appeared in 1966 as the Cobra Tee Way-Out Rod.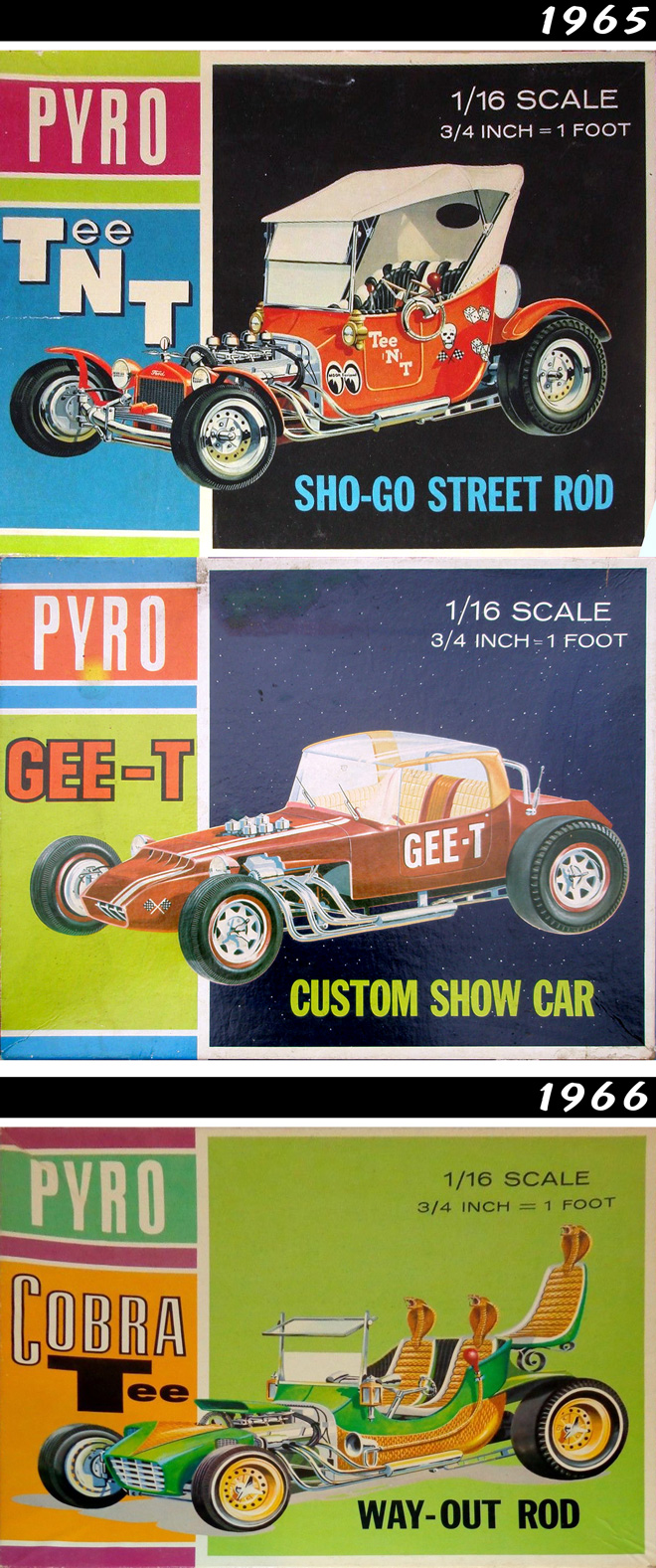 In 1970 skis where added to the Gee-T and it was re-christened as the Sno-Skeeter, the Cobra Tee became the Serpent, and new parts were tooled for the 4th version – the Laramie Stage Ghost.  In 1979 Lindberg released the TeeNT as the Bull Horn Street Rod. Supposedly, it was renamed as such because, when loonies at Lindberg obtained the tooling, they thought that the horns from the Laramie were meant to go with the TeeNT.

The Serpent is a big, fantastic rod at 1/16 scale. It sits at over 8 inches long and 5 1/2 inches tall. The kit features snakeskin textured side panels & upholstery, detailed engine, rubber whitewall tires and slicks, an extra cobra throne seat, antique cowl lamps, custom bucket seats with cobra headrests, seat belts, custom exhaust pipes and twin steering controls.  Parts will come injected in blue, black and clear.  Alterations to the kit include improving the way the bucket sits on the frame and adjusting the stance of the 3rd seat to better match the box art.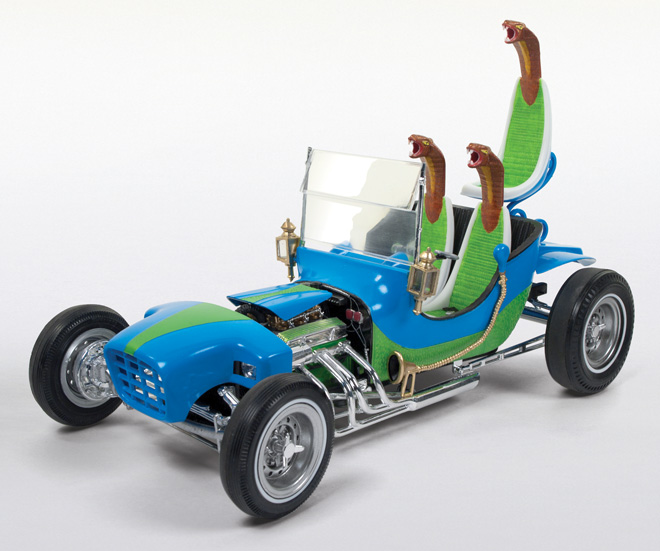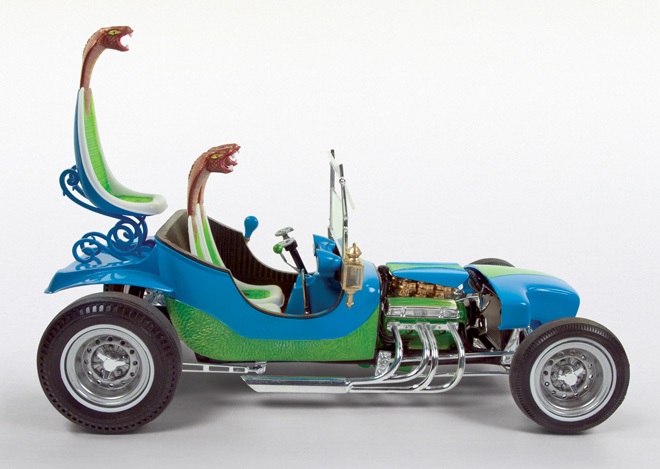 For those wanting a more custom look the Serpent comes with a slew of bonus parts including front & Rear fenders, chrome wheel covers, chrome gas tank, alternate cowl lamps, and chrome air cleaners.  An all new feature for the Serpent is a large, snake-themed decal sheet. Slithering your way this May!
Save