Posts Tagged '1:32'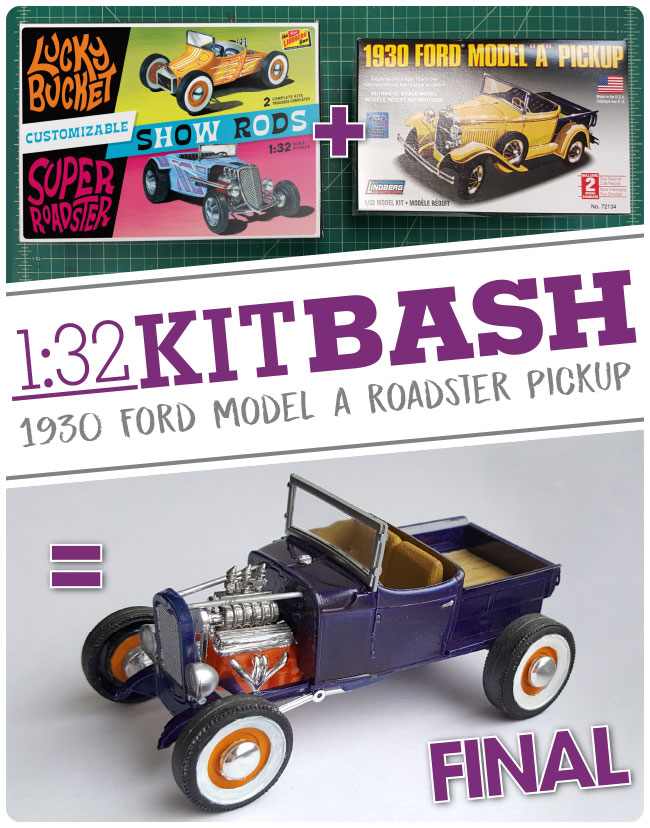 This is the final part of my 1930 Ford Model A Roaster Pickup kitbash using the Lindberg 1:32 Customizable Show Rod 2-pack and Lindberg 1:32 1930 Ford Model A Pickup.
Parts are painted, now it is time for assembly.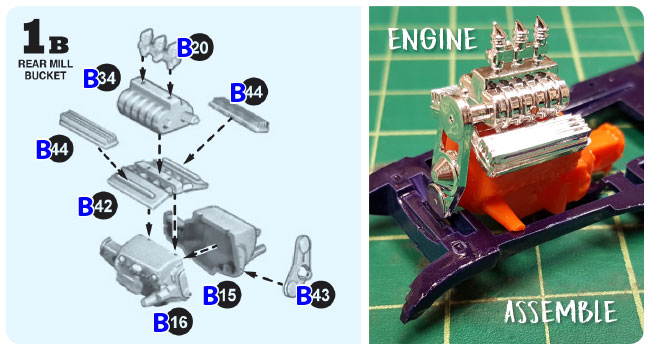 As mentioned in part 2, I assembled the motor using the "Rear Mill Bucket" instructions.  As shown above.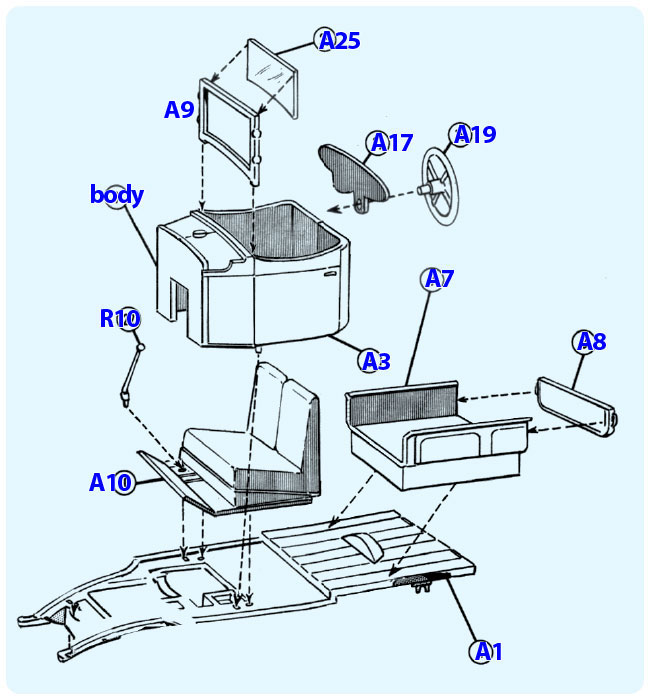 Next I assembled the frame (A1), body (A3+A4+A5+A6), dash (A17), steering wheel (A19), windshield (a9), glass (A25), bed (A7a), grille (A2), tail gate (A8), and interior of the cab (A10) as shown in the Model A Pickup instructions.  I replaced the gear shift with the chromed one from the Super Roadster (part R10).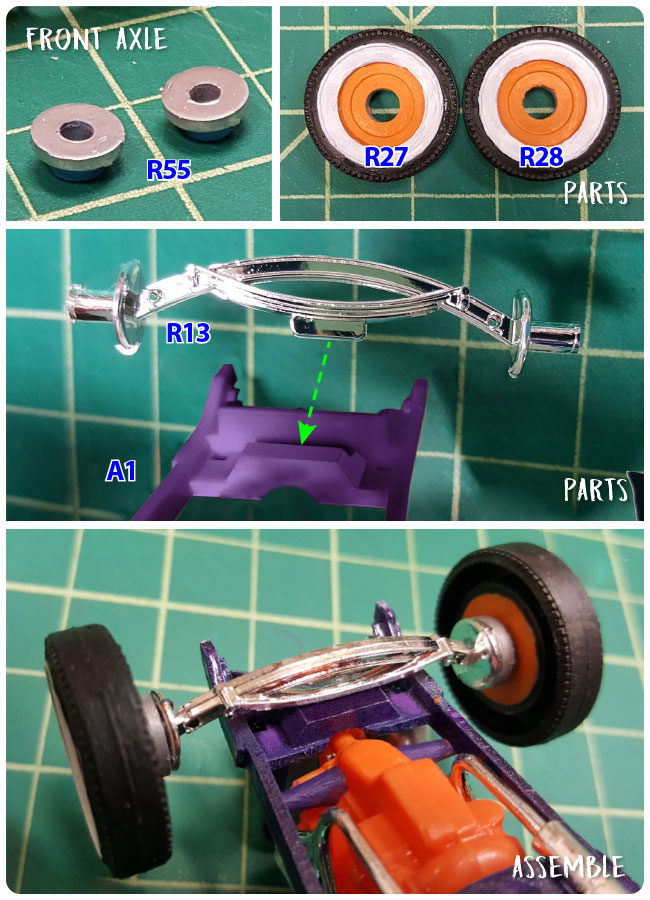 Front axle (R13) was slid into slot at the front of the frame.  I attached wheel hubs (R55) and small wheels (R27 & R28) to front axle.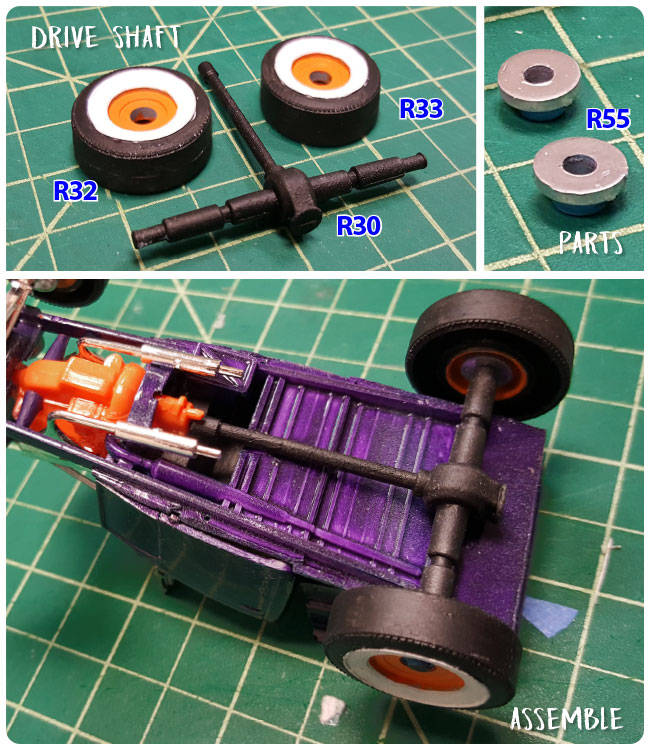 I attached drive shaft (R30), wheel hubs (R55) and large wheels (R32 & R33) to frame and engine.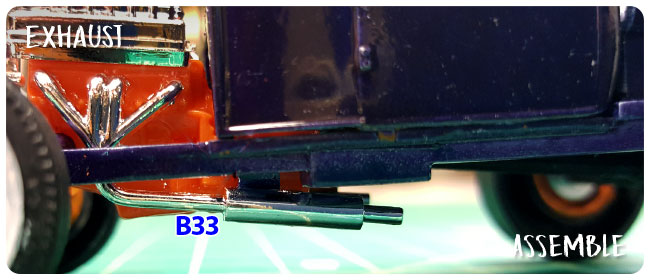 At this point I also attached the exhaust (B33 & B32).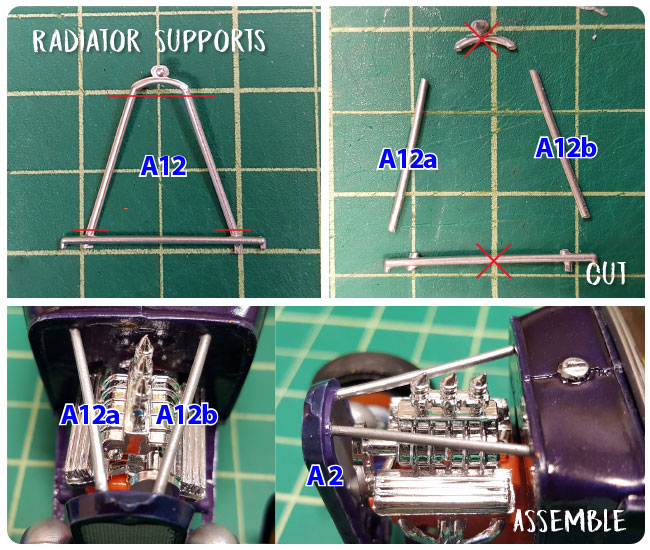 Before I could attach the radiator (A2) I needed to make supports.  For this I used part A12.  I cut two segments from A12 and glued them between the radiator and firewall.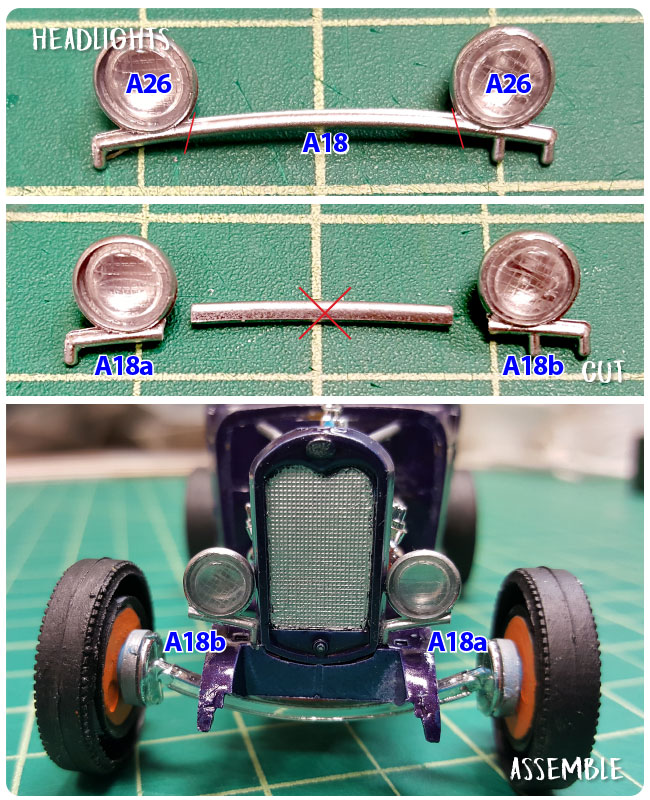 I glued the headlight lenses (A26) in to the headlight assembly (A18).  I cut the assembly as shown above and cemented the headlights to the side of the radiator.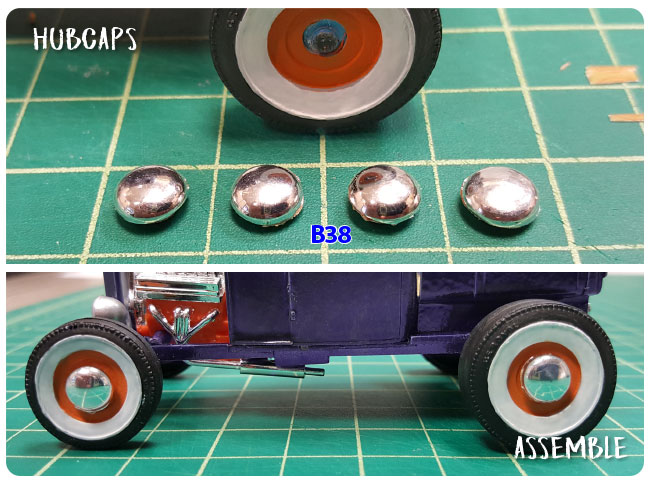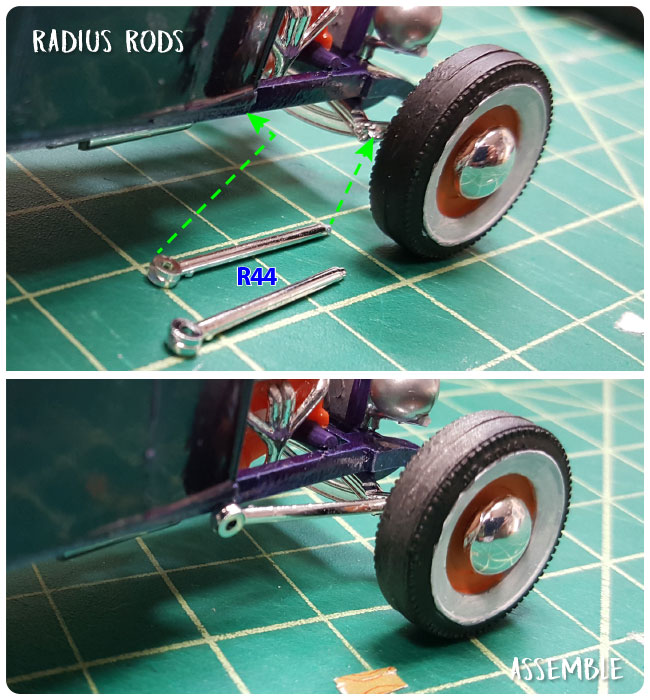 I finished it up by attaching the hubcabs (I went with B38) and the radius rods (R44).
Here is the final 1:32 1930 Ford Model A Roadster Pickup Rod.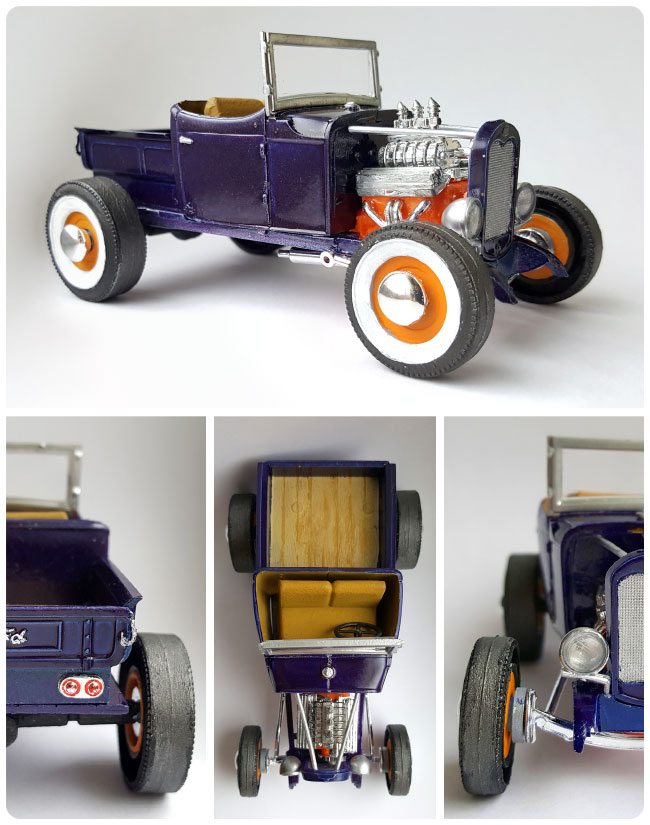 I couldn't be happier with how it turned out.  Next I am going to see if I can do something with the remaining parts from this build and maybe another one of the Lindberg 1:32 kits.