AMT Model Kits: James Bond Moonraker part 2
Thursday, July 23, 2020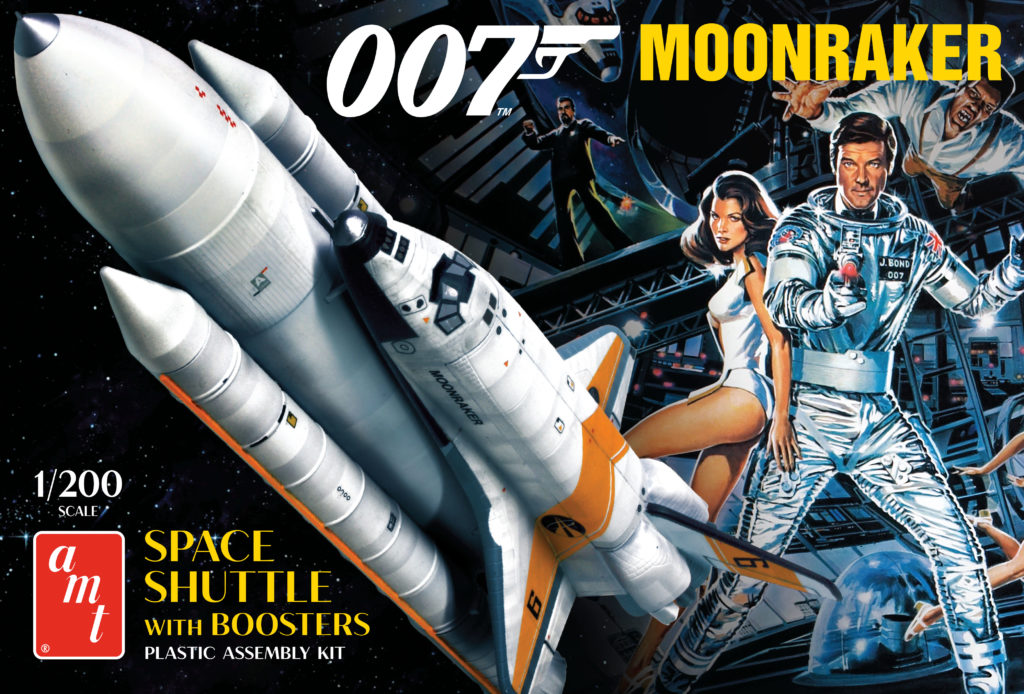 JAMES BOND 007: MOONRAKER SHUTTLE READY FOR LAUNCH!
Are you in need of thrillers, spills and something OUT OF THIS WORLD? AMT will transport you to another world the James Bond 007: Moonraker Space Shuttle!
The 1:200 scale space shuttle kit includes rocket boosters, fuel tank, operating bay doors, a top secret payload and a dome display base. When assembled the model stands at over 10.5″ long. The kit also includes colorful packaging, assembly instructions and full color decals to do Moonraker 1 thru 6 or the U.S Marine version featured in the classic 1979 sci-fi spy film. Packaging lid shown above. Tray and decals are below.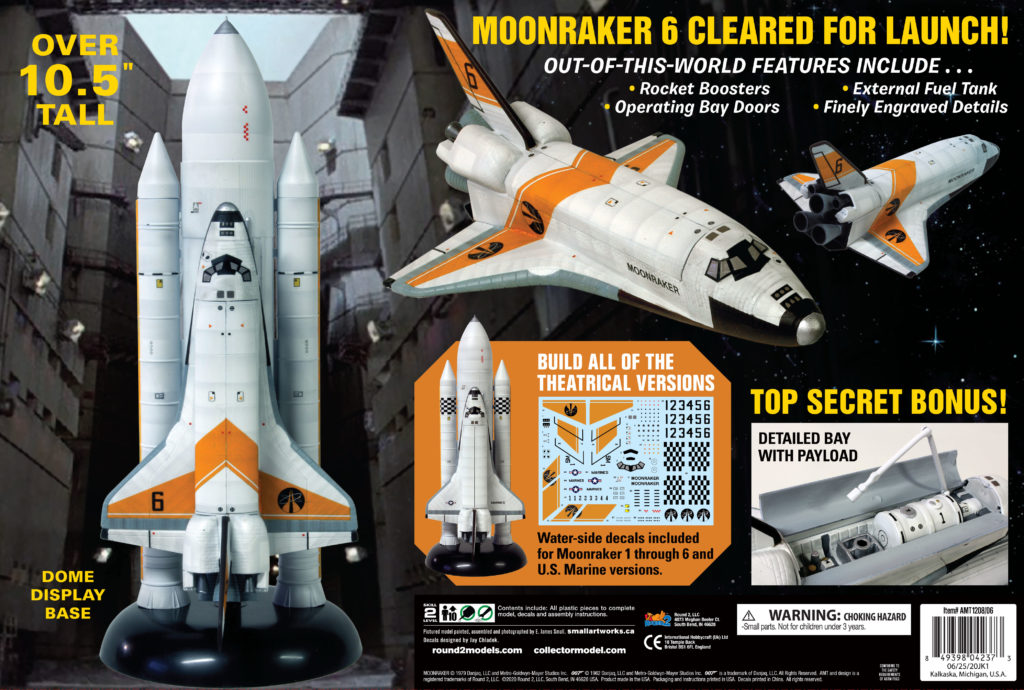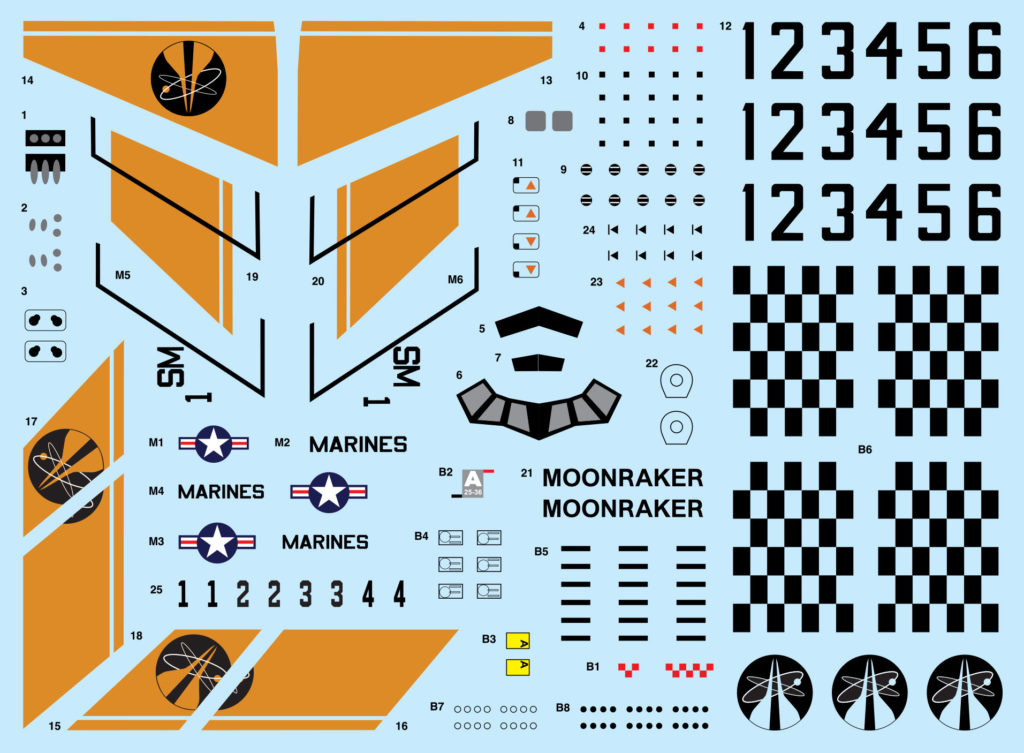 9 Responses to "AMT Model Kits: James Bond Moonraker part 2"