AMT Model Kits: James Bond Moonraker
Monday, July 13, 2020
Here is a special guest blog from Jim Small. Apologies to Jim. He had written this to be included on our instruction sheet, but a few matters shifted during the time when we started working from home as a result of the Covid-19 crisis and we lost track of this. So we gladly present it here.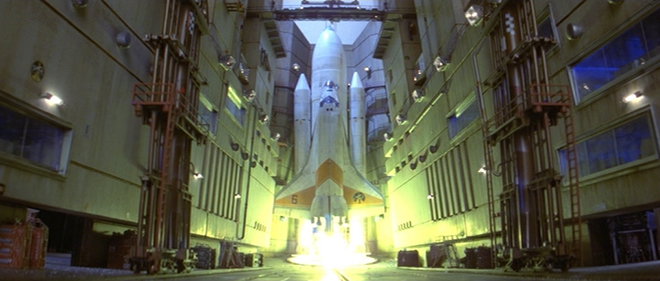 The ending of the 1976 film "The Spy Who Loved Me" credits crawl stated that Bond would be back in "For Your Eyes Only". However, with the surprise success of Star wars in 1977, that would all change. It was suddenly time to put Bond in space, and Moonraker began production, pushing FYEO on the back burner. The late great British visual effects legend Derek Meddings, who was quite at home with many previous (and subsequent) Bond films, was again hired to produce the many shots needed to achieve the first footage of what a real space shuttle launch into space might look like several years before NASA launched theirs, albeit with a lot of artistic license.
Along with a plethora of other miniatures, several models of the shuttles were built at various scales, 1/24th for the largest orbiter measuring a little over 60 inches long and 1/48th scale with the stack measuring 46 inches high for the liftoff sequences, the orbiter measuring 30 inches long for other miscellaneous shots. Other smaller ones for distance shots and seen attached to the massive space station were built too, possibly made from existing commercial kits. Drax's Moonraker shuttles numbering 1-6, painted with orange stripes and the U.S. Marines version with the "star and bars" emblazoned on the fuselage and wings were the two liveries seen.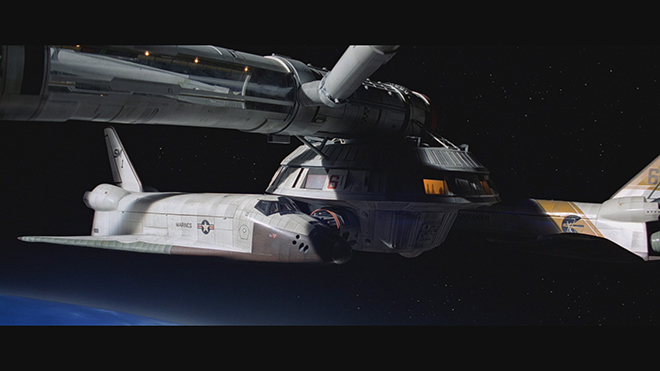 As there were several models made of each ship, all of them looked slightly different with various "technical markings" and other details that were often rather inconsistent. Therefore it's up to the builder of this kit to decide where those smaller markings on the decal sheet that are not numbered can go. Suggestions are provided on the box art photos. Because the budget of the film did not allow for the expensive and complex new motion control & blue screen work employed in Star Wars, more traditional methods of simple "in-camera" multiple exposures were used to assemble shots with the models filmed against a black background, hard mounted on stands or suspended on wires. Consequently, unlike the real shuttles that were overall white with a black belly, the black was substituted (except for around the cockpit windows and other smaller details) for a dark reddish brown on the miniatures to help them stand out against the black background they were filmed against.
As a fun little bit of trivia, sharp eyed modeling fans will notice bits and pieces of the old MPC Space: 1999 "Eagle" kit placed throughout the Moonraker launch bay shown in the film!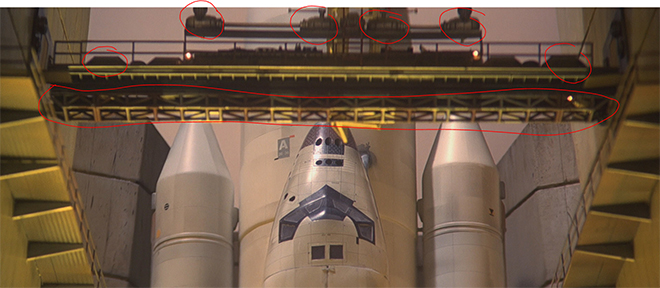 Now here is a closer look at the buildups featured on our packaging. Both Moonraker and marine decals are included in the kit.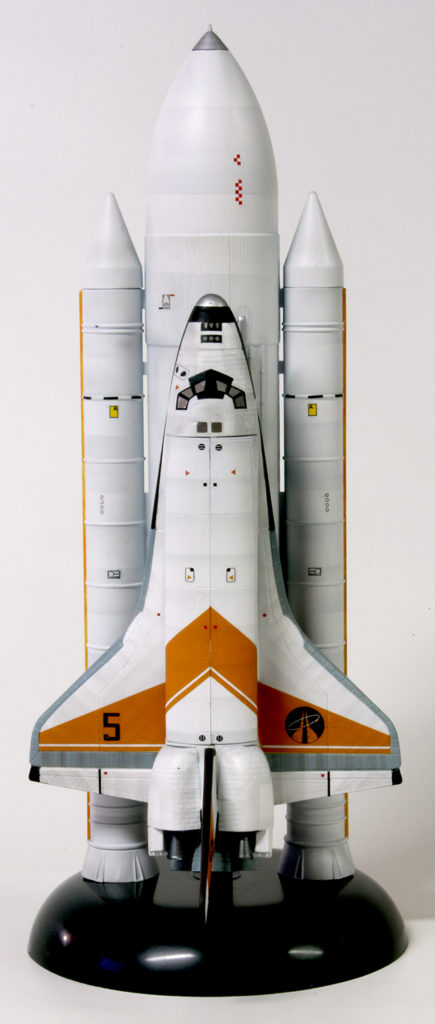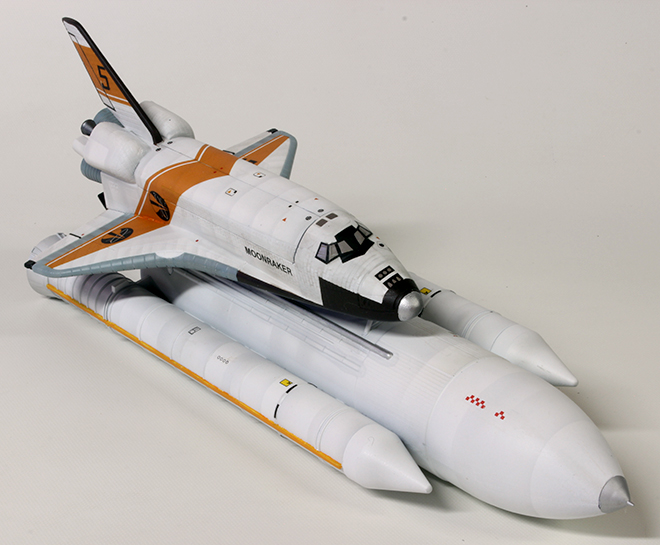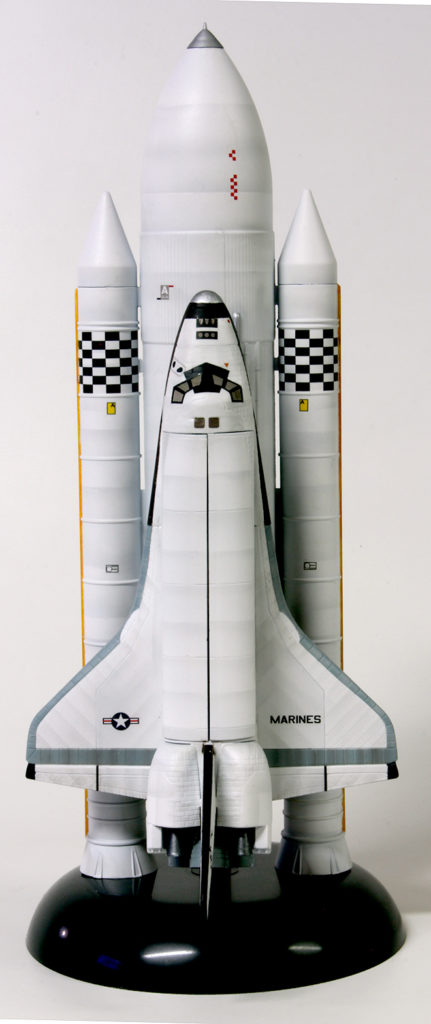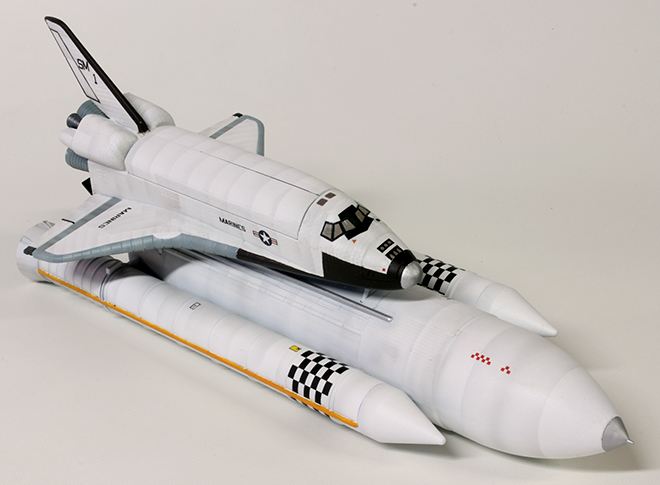 6 Responses to "AMT Model Kits: James Bond Moonraker"