Polar Lights models: Wonderfest is right around the corner
Friday, May 10, 2013
One of my personal highlights each year continues to be the annual Wonderfest show in Louisville, KY. This year's show is coming up the weekend of May 18 & 19 and it seems to be shaping up to be another great one. Seeing all of the great product available and seeing the work of all of the great modelers out there is a rare treat. Most of all though, I look forward to seeing all of the familiar faces and the chance we get to have to talk about our kits, the hobby and what you guys think.
Even though we won't be unveiling big news like the 1:350 TOS Enterprise, there will still be tons to talk about. We look forward to showing off our brand new buildups of our 1:144 C-57D, Robby & Altaira, Wolverine, the U.S.S. Enterprise bridge set and plenty more. We'll give some info on development of the Galileo, Superman and all of the other all-new model kits we have brewing. We'll have some surprising licensing announcements including hints at our plans for the ALIEN license. As always, we'll have our annual survey ready to fill out to supply us with your feedback. We'll be sure to fill in everyone that misses the show with our usual follow up youtube video of our booth and announcements.
We look forward to seeing everyone at the show!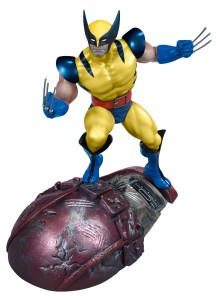 http://www.autoworldstore.com/SearchResults.asp?Search=wolverine&Submit=Search
12 Responses to "Polar Lights models: Wonderfest is right around the corner"