Model Kits: Countdown to Wonderfest T- 4
Tuesday, May 12, 2009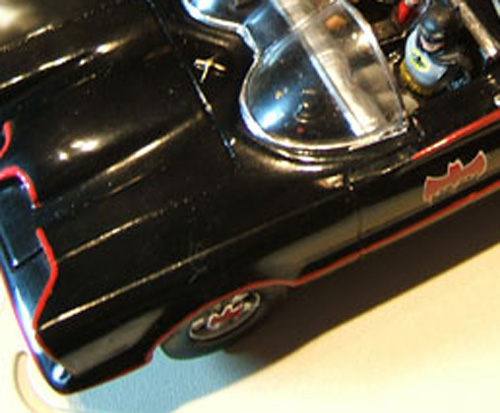 Continuing with the model kits… well, if you've been following along thus far, you get the idea.
1/32 scale '66 TV Show Batmobile – We're thrilled to bring this classic kit back. The '66 Batmobile is my favorite vehicle of all time. I can't wait to build one of my own. With this release, everyone that wants this classic kit should be able to afford it.
We'll have a buildup on hand and a preview look at the packaging. The build will be a vintage kit but the mockup I've seen looks like it will be a perfect match to the rare Aurora kit.
One Response to "Model Kits: Countdown to Wonderfest T- 4"