Model Kits: Countdown to Wonderfest T- 3
Wednesday, May 13, 2009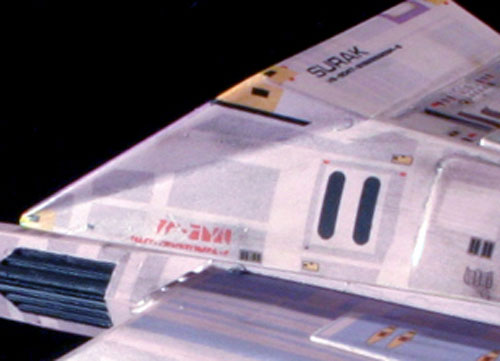 Wonderfest '09… model kits in hand. See you there.
Vulcan Shuttle- This is another great collaboration piece with lot's of spiffy goodness by Jim Small and JT Graphics. Jim has created two great buildups and done all of the groundwork of creating the decals of the Motion Picture version of the ship. JT did a great job turning out the prototype decals for us. In addition to the TMP version, we'll be showing a preliminary concept of a Federation version. The Motion Picture version will show a few of the details we will be adjusting to make the ship more accurate to the filming model. Come to the show to find out a few more cool tidbits about the kit.
In addition to the Vulcan Shuttles, we'll have our buildup of the classic AMT Spock vs the three-headed snake kit. It's a great little kit that builds well and has the perfect amount of detail and retro kooky-ness. With this kit, Spock will live long and prosper… not so sure about the snakes though.
3 Responses to "Model Kits: Countdown to Wonderfest T- 3"