Model Kits: Countdown to Wonderfest T-6
Sunday, May 10, 2009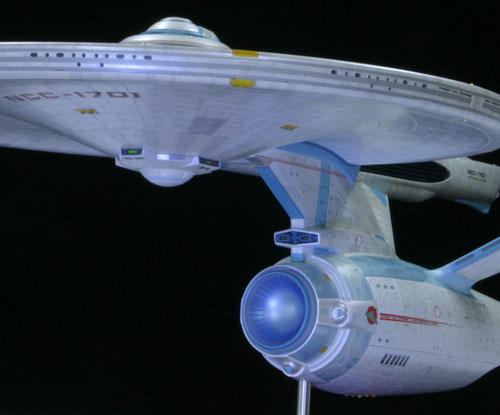 Again, returning to a preview of our display for Wonderfest '09 model kits.
1/350 Enterprise 1701A- We'll have our iHobby buildup with prototype decals on it. Hopefully, we will also have at least a section of the ship built up using the production decals. We'll also have a sample copy of the kit open so everyone can get a good look at the changes to the kit, the new decals and the accompanying instruction sheets.
Everyone that's been curious to see the decals and revised base, this is your chance to check it out. The kit will be available very soon. I think the first shipment will arrive in our warehouse this week!
5 Responses to "Model Kits: Countdown to Wonderfest T-6"