Model Kits: Countdown to Wonderfest T- 7
Saturday, May 9, 2009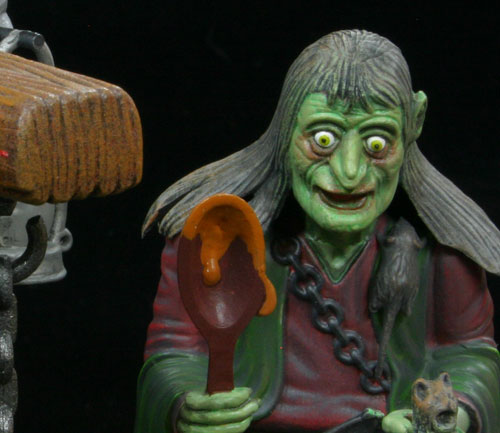 Starting in earnest, a preview of the cool sci-fi model kits we'll be showing at our Wonderfest booth.
Robby the Robot- He's a cool classic of sci-fi. With this release, we have included a new base that better reflects the distinctive detail of Altair 4. Come take a look and see the cool build Jim Small did for us. You can see first hand how he used magnets to make the figure poseable and easy to plug in alternate parts.
The Witch- Man, isn't she a BEAUTY!?! Well, at least the buildup is. Be sure to take a look and see all of the detailed parts included in the kit. Also, make sure to check out our open box of the kit and check out the optional glow in the dark parts including glow in the dark CLEAR parts.
Enterprise 1701E – If you haven't landed one of these kits yet, come see what you are missing. We'll have a buildup featuring the new base. We'll also have a sample of the new decal sheet to show the additions we've made.
3 Responses to "Model Kits: Countdown to Wonderfest T- 7"