Archive for October 9th, 2017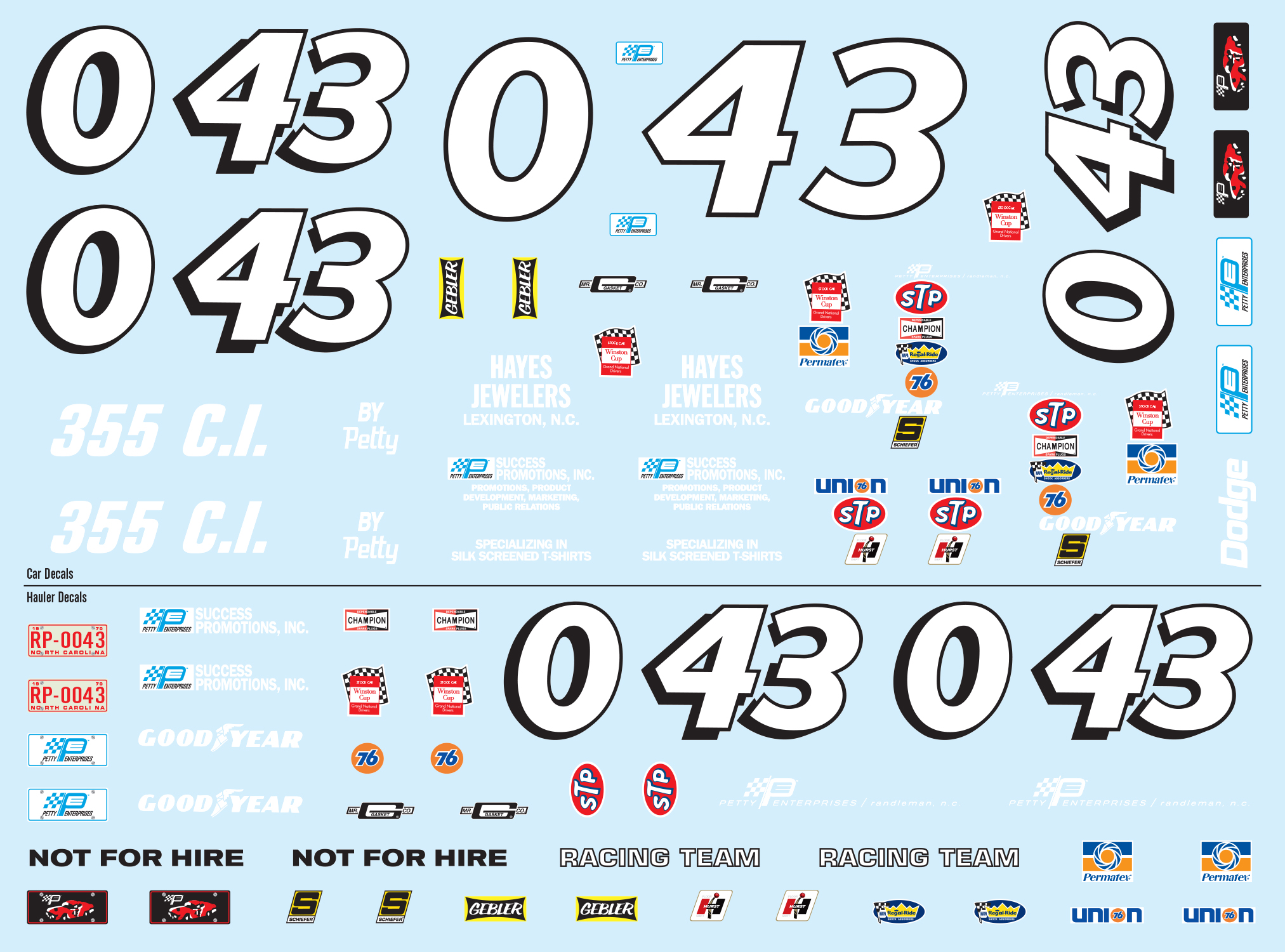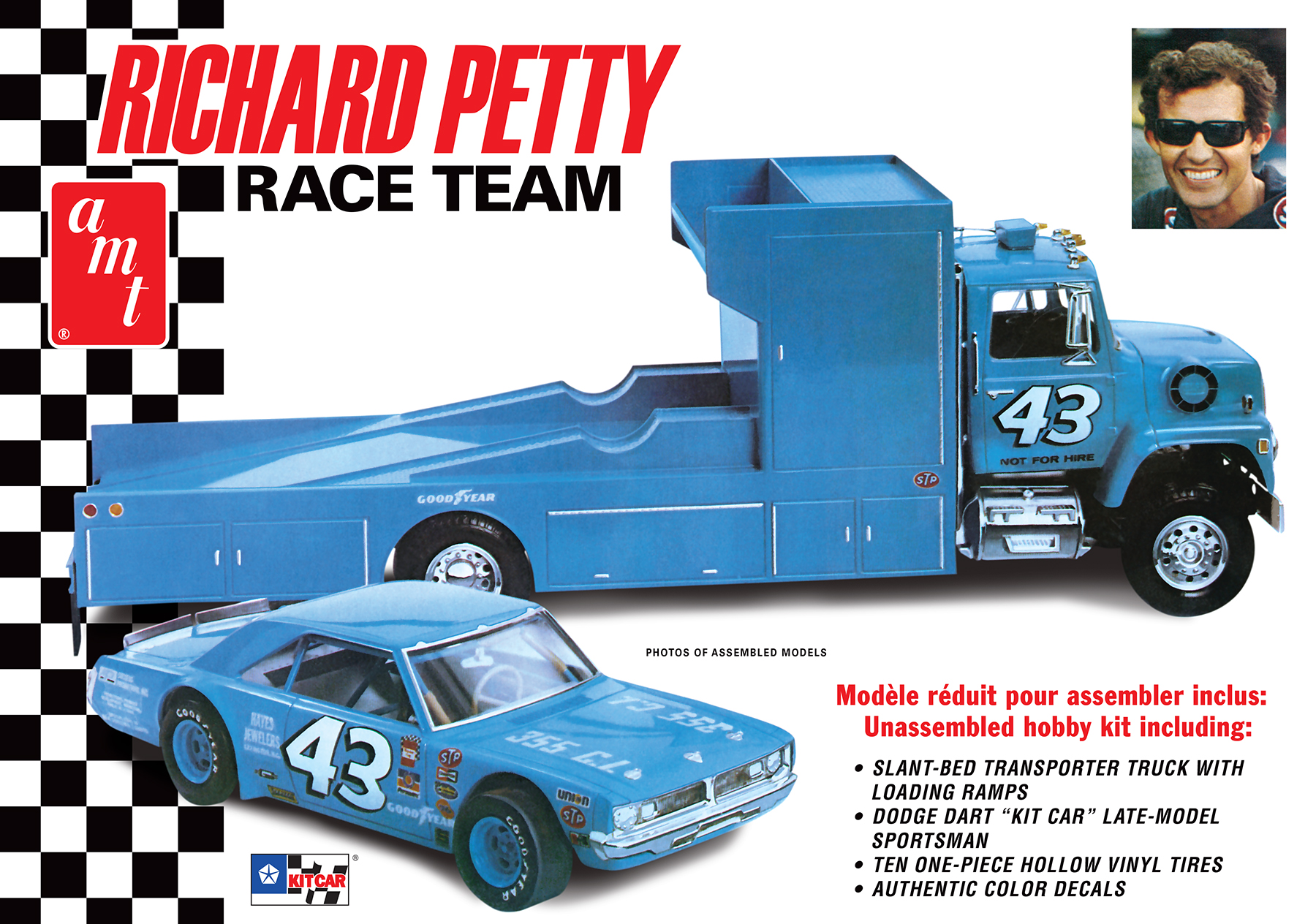 AMT is excited to announce that we're bringing back another classic kit for all the stock car fans out there—the Richard Petty Race Team! Featuring two full kits packed into one box, this kit includes: a slant-bed transporter truck with loading ramps AND the Dodge Dart "Kit Car" Late Model Sportsman, offering everything a Petty fan could ask for in a model kit. Not to mention, we've also thrown in complete decal sets for each vehicle, and two extra stock car tires, which can be stored on the hauler.
So grab your glue and Petty Blue paint, cause this kit is racing into hobby stores near you, and online, in just a few short weeks!