Archive for February 9th, 2017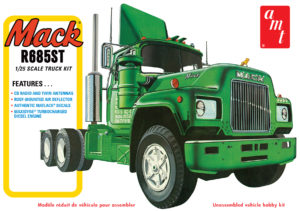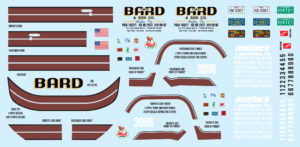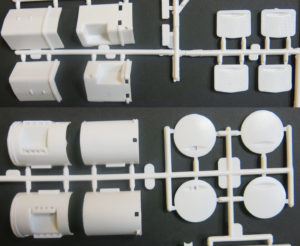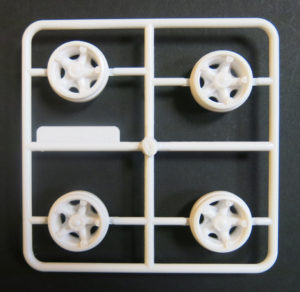 The folks here at AMT are happy to announce the reissue of the Mack R685ST 1/25 scale truck kit! Returning in big fashion, the Mack R685ST includes original features and then some. With over 280 super-detailed parts, including: a CB radio and twin antennas, roof-mounted air deflector and Maxidyne turbocharged diesel engine, this big rig kit is sure to make all the truck builders happy. And if that's not enough, this Retro Deluxe release now includes: retooled rear spoked wheels, two fuel tank options and an expanded decal sheet with NEW cab stripes and company logos!
So, to all the truck guys out there, keep a look-out for the white box with a green R685ST. Coming this spring to a hobby store near you.