Archive for February 23rd, 2017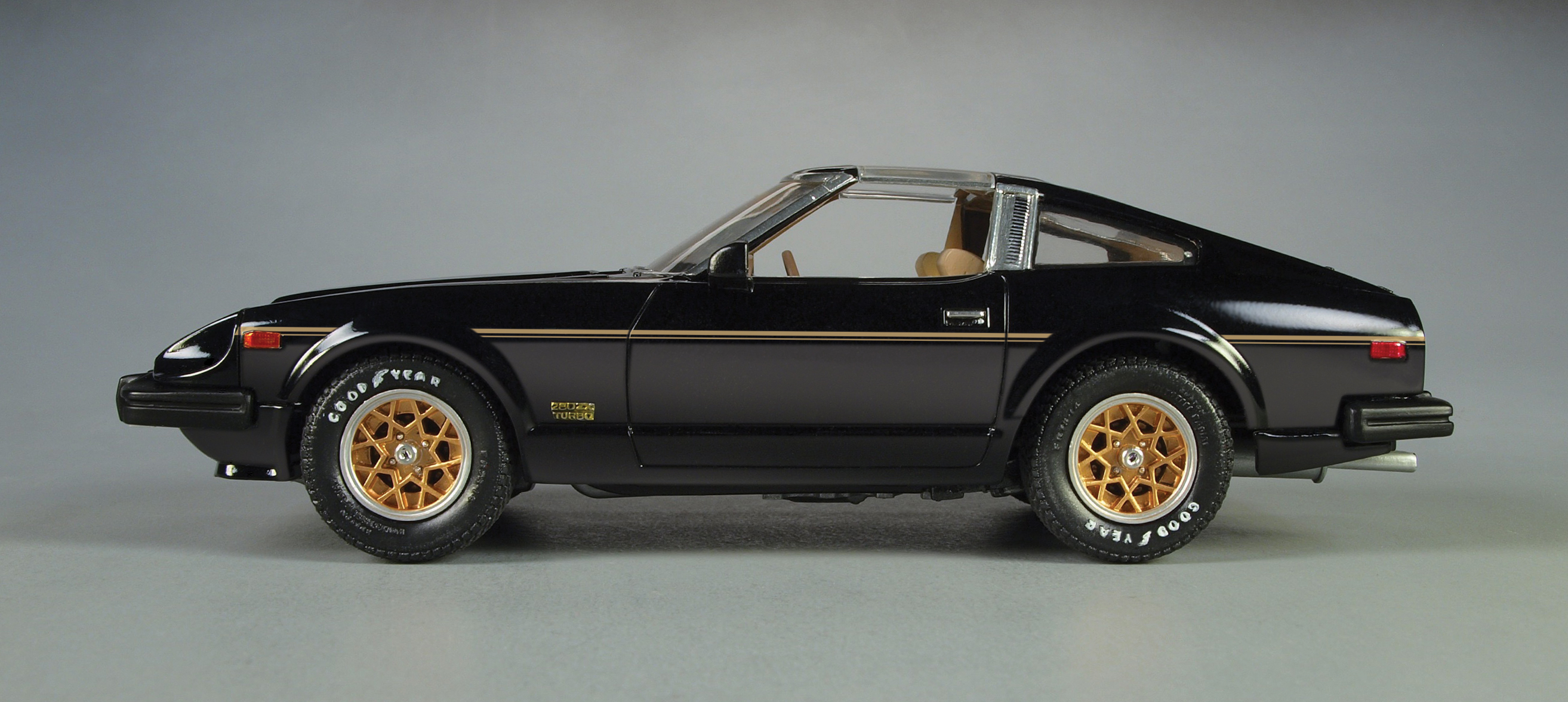 As we head into spring, it's time to start thinking about something sporty. Something fun. Something, imported? AMT is proud to announce that it will be bringing back the Datsun 280 ZX Turbo this spring. Featuring a detailed turbo charged engine, t-tops,  and "snowflake" wheels, this kit's simplistic styling never grows old. The packaging includes all new detailing photos to better assist the builder with "making it real". Speaking of which, being the real car was offered in more than one color, we decided to have it molded in white!  So builders will have a better base to start with – when it comes to picking that right color for your 280 ZX. Cause sometimes… black may not be what you're looking for.
So keep a lookout for this sleek little beauty. Headed to a hobby store near you (or online), in all it's 1/25 scale style, later this spring. Gold stripes included.