Archive for September 13th, 2011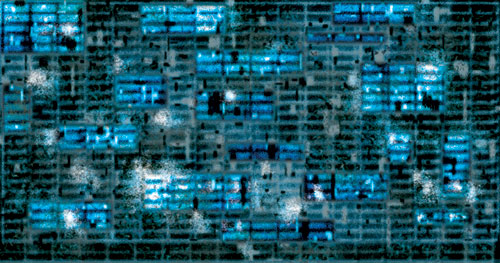 This may not turn into "Global Thermal Nuclear War" (well at least I hope it doesn't), but I always like to post about things I'm kind of jazzed about when I'm working on Round 2 model kits. Usually when there is a lull in posts, it is because I'm busy working on a package or instruction sheet. Both are major time hogs but generally aren't much to talk about. So when inspiration hits, I always try to write something out real quick.
Anyways, I've been working on some decals this week that have been pretty fun. Rather than come right out with it, I figured I'd make a game out of it. (Michael, our new creative director LOVES games. I hope he is proud of me.) So, the pic shows what I've been up to. I'll give you twenty guesses as to what it is. Whoever correctly guesses first is the winner. I'll send the winner a proof of the decal sheet when it arrives.
UPDATE: OUR WINNER… CHIANGKAISHECKY
I knew it wouldn't take long but I figured I would have to drop at least one hint. We are bringing the U.S.S. Enterprise NCC-1701-C back out by the end of the year and it will feature a nice size decal sheet featuring ALL NEW battle damage decals based on the original filming model.  When I first started figuring out how much I would be able to include, I discovered that the ship was pockmarked with relatively small spots of damage. Once I had a map established, I discovered that if I concentrated on the hull opening itself but not include the black burn marks, I would be able to include every spot I could detect in the reference I had on hand. I figured most modelers could handle the little bit of freehand airbrushing that would be needed to complete the look. Even without the additional airbrushing, they look pretty good on their own. I'm showing one of the decals below along with the reference shot and how it will look with a little airbrushing.
Besides revised Enterprise-C registry markings, U.S.S. Yamaguchi registries will also be included. Unfortunately, it doesn't look like I will have room on the sheet for the U.S.S. Excalibur registries. The sheet size is determined by the bottom of the box and it looks like it will be pretty well packed. We will have a product page up our website soon.