Archive for August 9th, 2010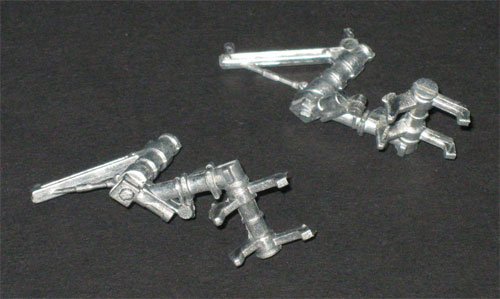 One of our most exciting Star Trek model kit projects in development is also one of the most difficult ones to show off. I received test shots of the metal legs that will be included in our upcoming release of the Klingon Bird of Prey.
The legs are metal to help support the weight of the kit. Styrene would have probably bent or broken. We had "Crazy" Ed Holt (modelnutz on the forums) finish up his versions of the landing gear and with a few minor adjustments, had them tooled up. I'm still waiting to see the plastic parts but I couldn't help but share this when it came in today.
(BTW, this is blog post #50. I think I just dislocated my shoulder patting myself on the back.)