Archive for August 4th, 2010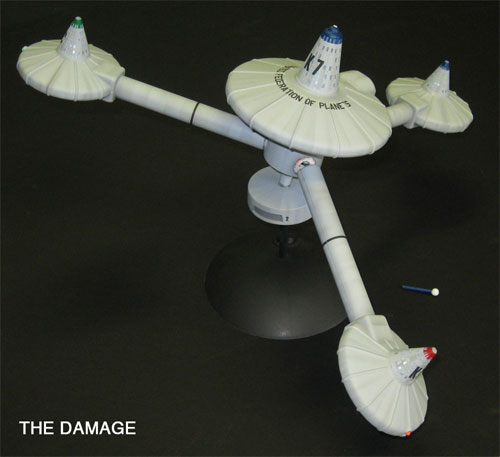 Our offices have been infiltrated by a Klingon spy who has it out for the K-7 Space Station. He has attacked twice. I already had to do emergency repairs to our buildup, once to have something to display at Wonderfest. We recently had a meeting where we sat out our products in our conference room and the poor K-7 was returned to me in miserable condition once more.
Please be on the lookout! No Star Trek model kit will be safe until this devious saboteur has been apprehended.