Archive for July 1st, 2009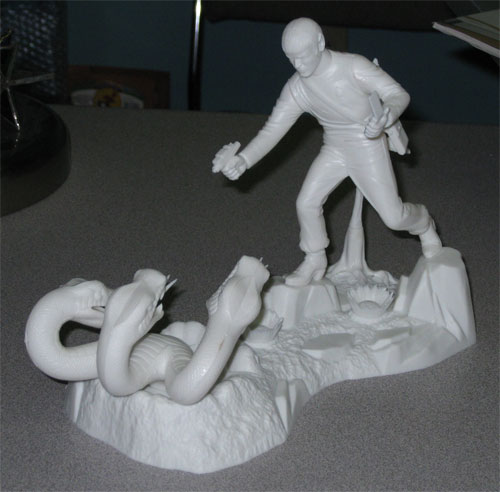 Sorry I haven't posted recently. I've been super busy reviewing test shots for Forever Fun (Take a look foreverfunblog.com to check out new product coming down the pike later this year.), upcoming model kits and jumping in on some packaging to meet a deadline that managed to sneak up on us.
In the meantime, I'm gonna churn out a few quick hit blog entries. I've got lot's of stuff to write about but not enough time. I still want to keep folks interested and coming back so even though my next few blogs may be short, they'll be worthwhile. So here we go.
The first test shot buildup of the backdated Mr. Spock model kit. You'll see a nice little detail we have added but may also find the little detail we missed. (It should make its way back into the model kit… hopefully… eek!)