Posts Tagged 'retro futurism'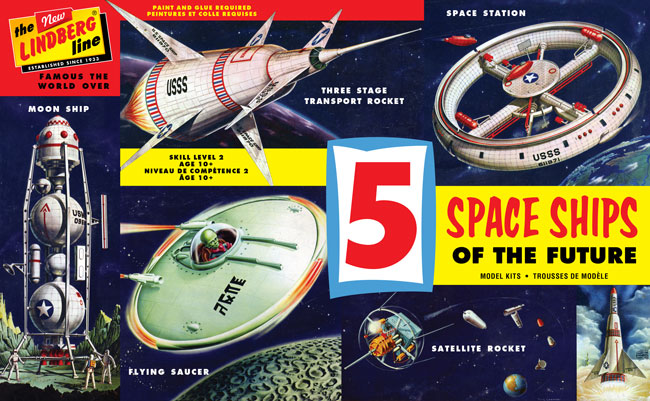 Blasting from the past is Lindberg's 5 Space Ships of the Future.  Considered to be Lindberg's most iconic and sought after kit, the futuristic 5-pack will finally be available for the first time since its originally release way back in 1958.  Along with 5 complete model kits, the release will features vintage boxart, retro-inspired decals, and a few new twists.  The 5 decal sheets are remastered from the 1958 versions but with a better fit and details, and include all new decal options inspired by the kits rich histories. Also for the first time ever parts are injected in a spaceship grey.
The all new full color tray features amazing models painted, assembled and photographed by E. James Small.  Check out more of his work at smallartworks.ca.