Posts Tagged 'Hot Rod'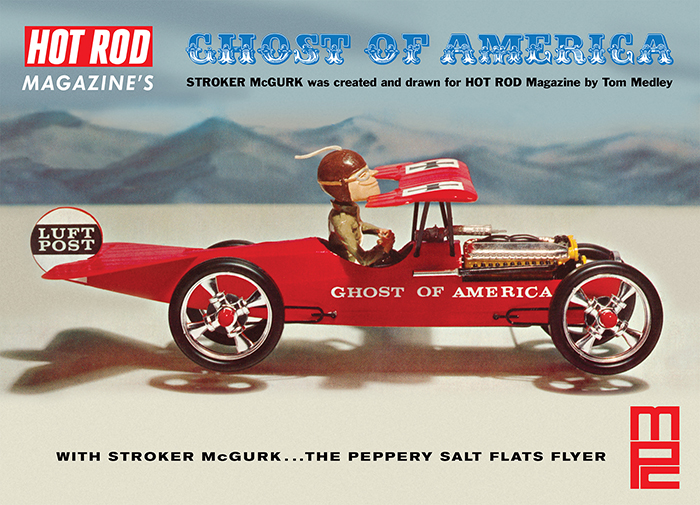 As one of Hot Rod Magazine's original staffers in 1948, Tom Medley's cartoons and photography chronicled America's post WWII car culture. His character "Stroker McGurk" put a whimsical wink on a hot rodding's outlaw image and was a popular feature in the magazine. MPC originally released two kits featuring McGurk – one of his wild surfboard, the Surf Rod and featured here, The Ghost of America salt flats racer.
Styled around a WWI fighter plane, Stroker's salt flats racer features a detailed Allison aircraft engine, "Model A" type radiator, machine gun and rolling wheels. Of course, it wouldn't be complete without Stroker McGurk himself appropriately wearing a fighter pilot uniform and head gear!
MPC's re-release features expanded decals and a color Stroker McGurk sticker in our Retro Deluxe vintage-styled packaging.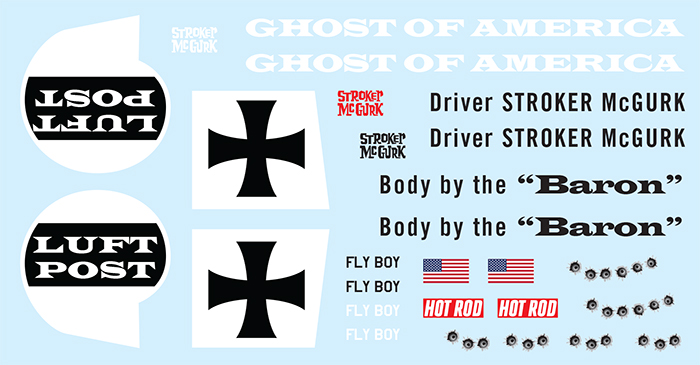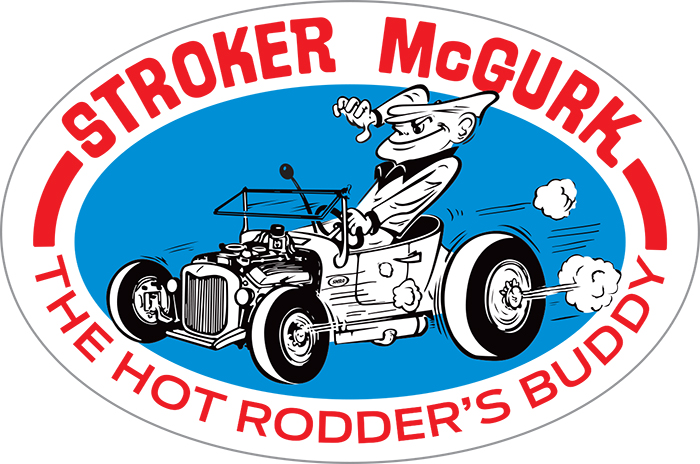 Be sure to grab both the Stroker McGurk Surf Rod and The Ghost of America at your hobby dealer.