Posts Tagged 'Don Garlits'
Tuesday, November 29, 2016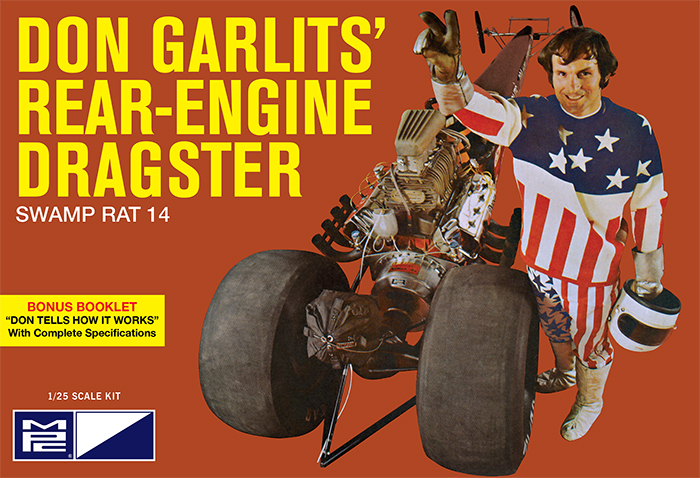 You already know that we released drag racing's top on-track duo, Don Prudhomme's "Yellow Feather" and Tom McEwen's 1972 rear engine dragster, but we're now set to reissue the Big Daddy of them all, Don Garlits' successful Swamp Rat 14 dragster! This is the one that pioneered the rear engine setup as we know it today.
As with all of our Retro Deluxe kits, we've gone to extra lengths to make this the best version of Big Daddy first rear engine dragster. The kit features a bonus booklet with complete specifications, a recreated and more accurate decal sheet, pad-printed slicks and like the Snake and Mongoose kits, this issue come with a custom display base. While we've featured the famous tracks of Lions and Orange County in those kits, we're featuring Garlits' "home" track of Gainesville, which hosts the popular Gatornationals. As fitting the car, we've portrayed the Gainesville track in the proper era and this one is complete with the timing tower (note the kit shown is simply there for reference).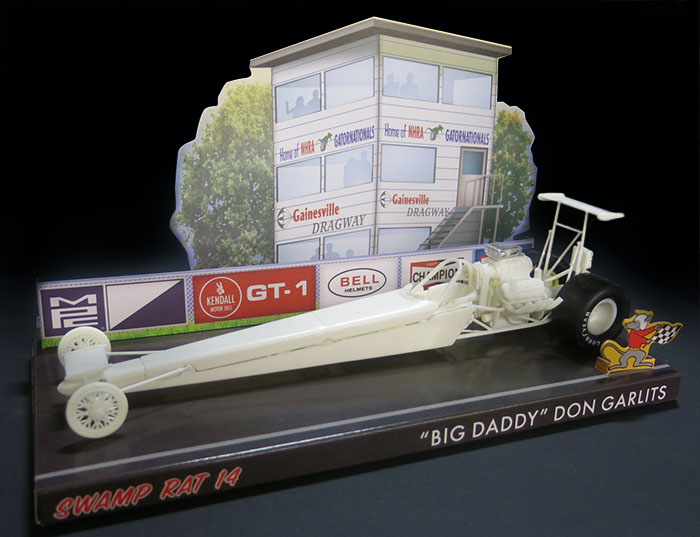 Finally, we've corrected the car's actual numbering. The original MPC issue noted the car as Swamp Rat 1-R, and we knew that Don successively numbered each of his real-life dragsters. So, we checked and direct from Big Daddy himself, he let us know that the car's correct version is Swamp Rat 14.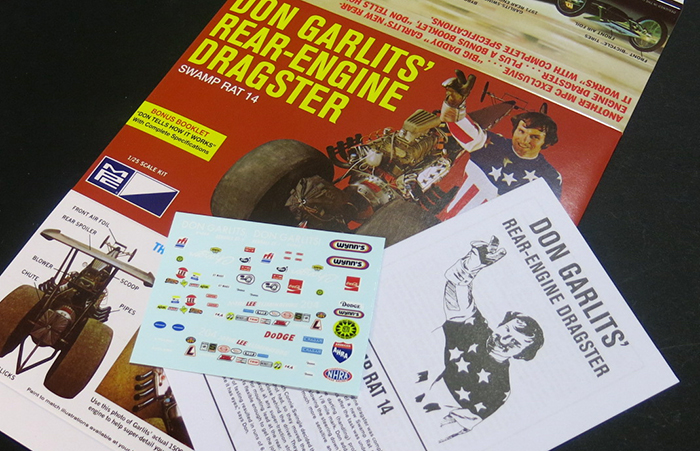 Make sure to get your kit and add to your growing collection of drag racing's greatest legends – only from MPC!