KAT Chat: This Boss is Super! Another Awesome Build!
Wednesday, March 29, 2017
Hey modelers! If this absolutely amazing build of AMT's Tyrone Malone Super Boss Kenworth doesn't inspire you, we're not sure what will. Just look at that paint job! Builder Terry's recreation of every last stripe and scallop on his replica of the 'Boss (used in conjunction of course with AMT's greatly improved, huge set of decal graphics) makes for a mind-popping replica in 1/25 scale! Dig the re-tooled and pad-printed tires! We think they "take it up a notch" to round out the model into something even more special.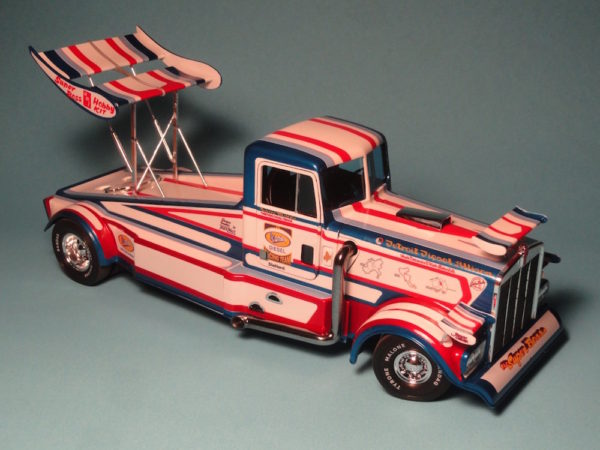 OK, now grab the glue, it's all for you! Build something great!
One Response to "KAT Chat: This Boss is Super! Another Awesome Build!"